Rediscover Detroit

Homeownership key to Detroit's resurgence 
Since emerging from the largest municipal bankruptcy fili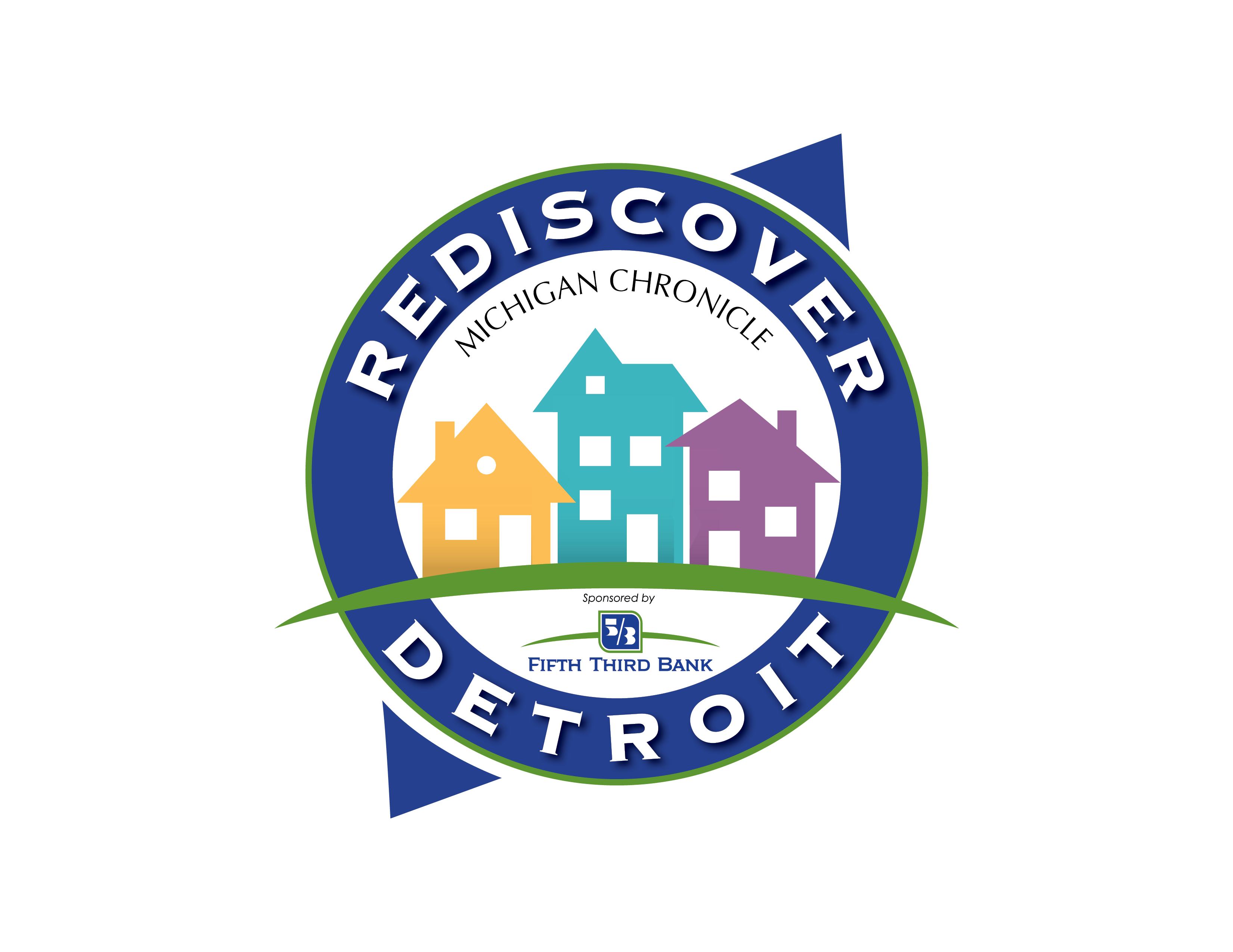 ng in U.S. history in December 2014, all eyes have been on the city of Detroit. Today, Michigan's largest city is clearly on the rebound. Detroit's accelerated rebirth has been fueled by new businesses, entrepreneurs and residents moving into the city.
The Michigan Chronicle with support of Fifth Third Bank have teamed up to assist in the city's renaissance by launching a new campaign named Rediscover Detroit. The program aims to help stabilize, revitalize and grow the city's neighborhoods by promoting homeownership in some of Detroit's most stable and affordable communities.
Rediscover Detroit will do just what its name suggests — reintroduce prospective homebuyers to some of the city's hidden gem neighborhoods. "It is about creating the buzz in our neighborhoods and reminding people of the great things and the great assets that we have in our neighborhoods," said Associate Publisher and Chief Operating Officer
of the Michigan Chronicle Cathy Nedd. "So, if people are looking at coming back home to Detroit, it's not just midtown and it's not just downtown, but we have some great assets throughout the City and we want people to rediscover these great jewels of communities that aren't the ones that people may think of first, but they're really great communities that are strong and have great neighborhoods."
"Rediscover Detroit celebrates what makes Detroit unique and special by highlighting the hidden gem neighborhoods," said Nedd. "Being the voice of the community for the past 80 years, Rediscover Detroit is in line with the mantra of the Michigan Chronicle. Through this initiative, we plan to tell the rich history of these neighborhoods and focus on what makes these areas distinct and attractive to potential homebuyers."
Additionally, the Rediscover Detroit campaign will provide valuable information on several topics, including:
• Benefits of homeownership
• Understanding the home purchasing process
• How to become financially literate
• Maintaining and retaining a home
• Securing a mortgage and down payment assistance
• Paying for home improvements
Detroit Mayor Mike Duggan has made it a priority in his administration to repopulate and physically improve city neighborhoods. Over the past year, property values have risen by more than 25-percent as more and more vacant houses are sold through the Detroit Land Bank Authority's online auctions. Recruiting families to purchase homes in the city not only helps to stabilize neighborhoods, but it also helps establish a greater sense of community pride.
"Homeownership is what creates vibrant neighborhoods," said Fifth Third Bank Senior Vice President Jack Riley. "When you have a neighborhood of homes that are all being rented, for example, you will notice that people don't necessarily take care of a rental home the way they would their own home. There's a transient nature to the neighborhood; people moving in and out as opposed to creating stability within a neighborhood where you have neighbors that watch out for each other and want their little urban district to be one where they can get their goods and services. All of that leads to better communities and neighborhoods, and it starts with a strong core of home ownership."
Of course, one of the biggest hurdles to owning a home is securing appropriate financing. Rediscover Detroit will focus on the importance of being financially literate before making what will most likely be the largest purchase in a person's lifetime. "We think that homebuyer education and financial literacy are the most critical aspects of homeownership, especially for families that might not have strong homeownership history," explained Elliott. "Maybe they're the first person to own a home in their family or they've never talked about money or financing in their family. We show a significant difference in people who went into foreclosure in the last downturn and people who did not. The people who took advantage of home ownership education had a more likely chance of not going into foreclosure."
As experts in the mortgage business, Fifth Third Bank offers numerous assistance programs and community initiatives de
signed to help individuals and families achieve the American Dream. By supporting the Michigan Chronicle in this initiative, the bank will be able to inform and educate a wider audience about the financial support that is available to get them into homes.
"Many of the homeowners that we are targeting for this program are first-time homebuyers," added Riley. "It's an education process that we at the bank provide every day to consumers about how you go about getting financing, what programs are available to you for down payment assistance, what you have to do to make sure that you will qualify, and that you have the financial tools that you'll need to continue to manage your budget."
Over the next several months, look for the Michigan Chronicle to publish educational articles, post online videos, deliver social media messages, and produce digital and print ads to inform the community about the home buying process and the city's lesser known neighborhoods. Rediscover Detroit will culminate in early 2017 with a special event for people looking to purchase a house in Detroit.
"For the first time, the Michigan Chronicle will host a Detroit Housing Fair, in collaboration with Fifth Third Bank, which will provide potential homebuyers the opportunity to speak with professionals who can help make homeownership a reality," said Nedd. For more information on Rediscover Detroit, visit www.michiganchronicle.com.