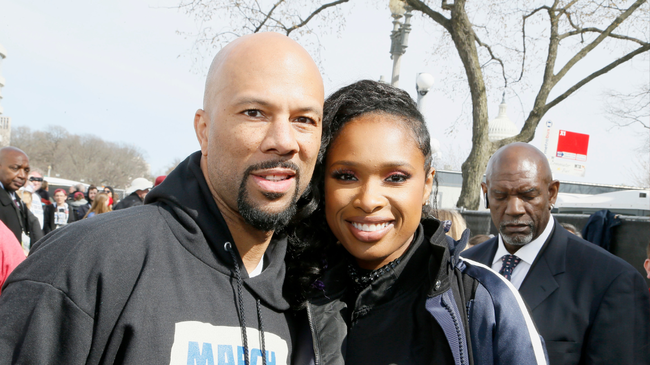 A recent Jennifer Hudson and Common spotting is fueling rumors that the two are dating.
On Saturday (November 4), Hudson and Common were seen holding hands while attending an Artists for Mikel Mwalimu-Banks performance at Joe's Pub in New York City, per People.
The pair initially sparked dating rumors in July 2022 as they spent time together while filming the upcoming movie Breathe.
On Monday (November 6), Hudson appeared on CBS Mornings where host Gayle King questioned her love life.
"I am very happy, yes, ma'am," Hudson said.
CBS Mornings co-host Nate Burleson followed up by asking if the actress was "boo'd up."
"Boo'd up? I think it's more sophisticated than boo'd up… Definitely not an entanglement. That's for sure," Hudson said.
During a July appearance on TODAY, Common opened up about his feelings toward Hudson but didn't confirm the status of their relationship.
"I'll say, speaking of Chicago, she's a Chicagoan, this amazing human being—I've always been inspired by her," Common said. "She's one of the most beautiful people I ever met on the planet. Incredible heart and she's just dope, man."
"Seeing her evolve and like from an actress and singing, like just doing so many things and now her talk show. She's amazing, she's inspiring. I'm grateful to know her," he added.
The Black Information Network is your source for Black News! Get the latest news 24/7 on The Black Information Network. Listen now on the iHeartRadio app or click HERE to tune in live.
About Post Author