Michael Love will be the first to tell you that he was not the star player on his high school basketball team at Detroit Cornerstone Health and Technology. The Wolves went 10-10 on the year and lost in the first round of the state playoffs. But out of nowhere, Love instantly became the most popular kid in the school. And not for his athletic prowess.
The 17-year-old senior has been in the news for the last week after receiving 42 college acceptance letters and over $300,000 in scholarship money. Love is a part of the National Honor Society, a DECA board member and has been on a press run all week, making stops at almost every news and radio station in town. Love said he applied to over 70 schools, was rejected by 15, and accepted by 42 so far.
"My goal at the beginning of my senior year was to get accepted into 50 schools and over $500,000 in scholarships," said Love, who had all 42 letters in alphabetical order in a blue binder. "I set a goal to do that using self-management, managing to go to school from seven in the morning to nine at night because of basketball practice, then staying up to almost midnight to study and do homework."
Love has acceptance letters from colleges and universities all over the country, including Wayne State, Eastern, Western, and Central Michigan, Toledo, Kansas, Alabama State, Harris-Stowe State University, Tuskegee University, and Central State, among others. His goal was to attend Cornell to study aerospace engineer, but he was not accepted. Still, that has not deterred Love from pursuing his dream of building flying cars for the future.
"My focus is just getting into the best school," said Love. "I want to be with my African-American community and learn in my African-American culture."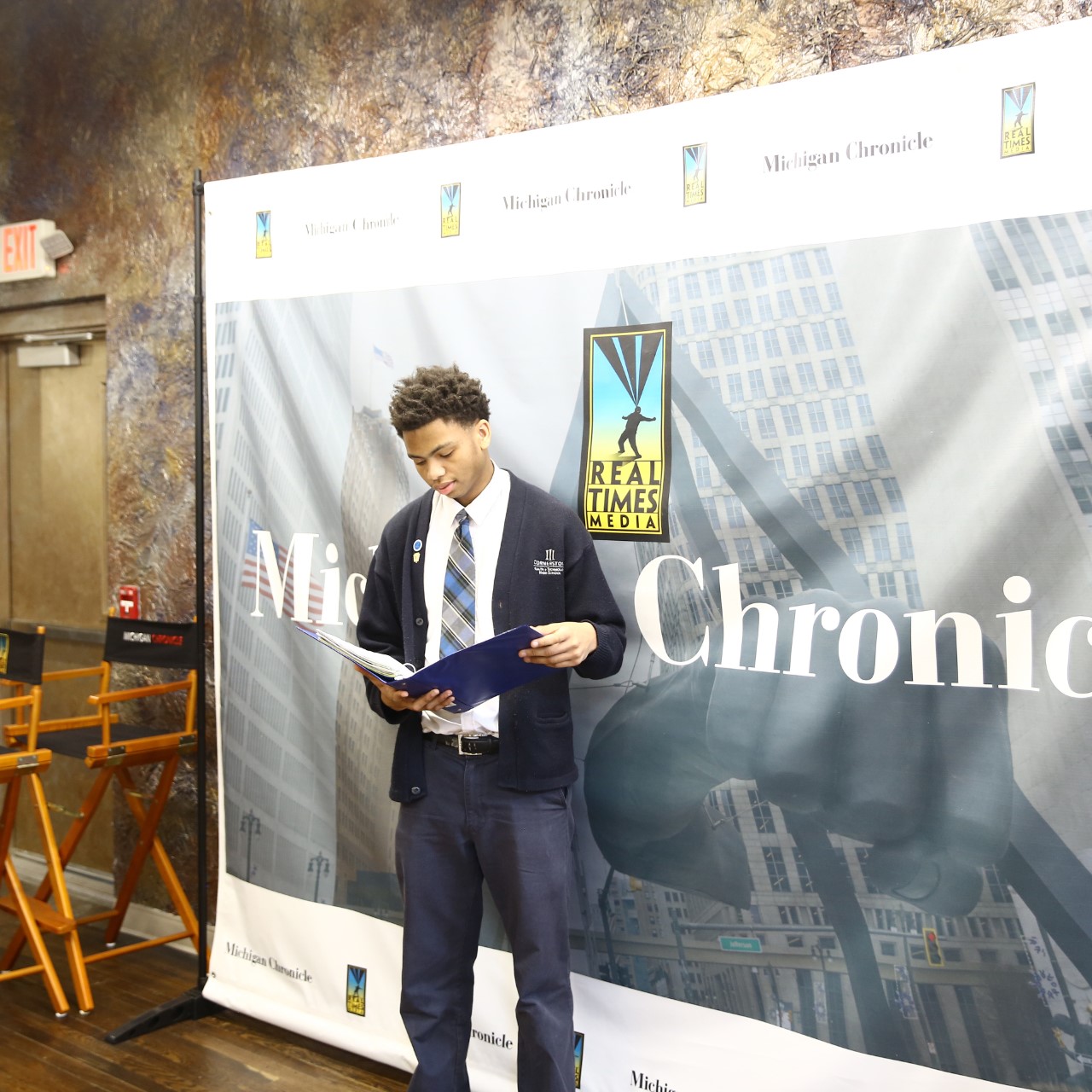 Michole Ewing, Love's mother, was the one who started sharing her son's college acceptance letters on social media. It gained traction and before they knew it, Channel 7 was asking to do a story. From there, Love's story was picked up by Essence, Blavity, and other national sites.
"I thought he was crazy when he told me he was applying to so many schools," said Ewing." Every time I opened up a letter, I jumped up and down, we praised God and everything. I'm super proud of him."
Ewing's strictness and stressing the importance of education to her son is why Love is in the position he is in now. And she is grooming her two younger sons to be just like their older brother.
"She is an all-around good mother," Sheila Finn said about her daughter. "During the week, they can't watch television or play the game until Thursday or Friday. I thought she was a little bit too strict, but it has paid off, and I tip my hat to her. Whenever I'm around him and his two brothers, they are always reading books."
"Most of my support comes from my mother," Love added. "Even if she's at work, she still calls me to see what I'm doing, making sure I'm in the right place, and in the right mindset."
As a freshman at Redford Thurston, Love struggled academically at first, but was determined to succeed despite discouraging comments from naysayers. The family moved and he enrolled in Cornerstone. Ultimately, it was the best move for him academically. His variety of acceptance letters from colleges and barrel full of scholarship money will have him far away from paying student loans.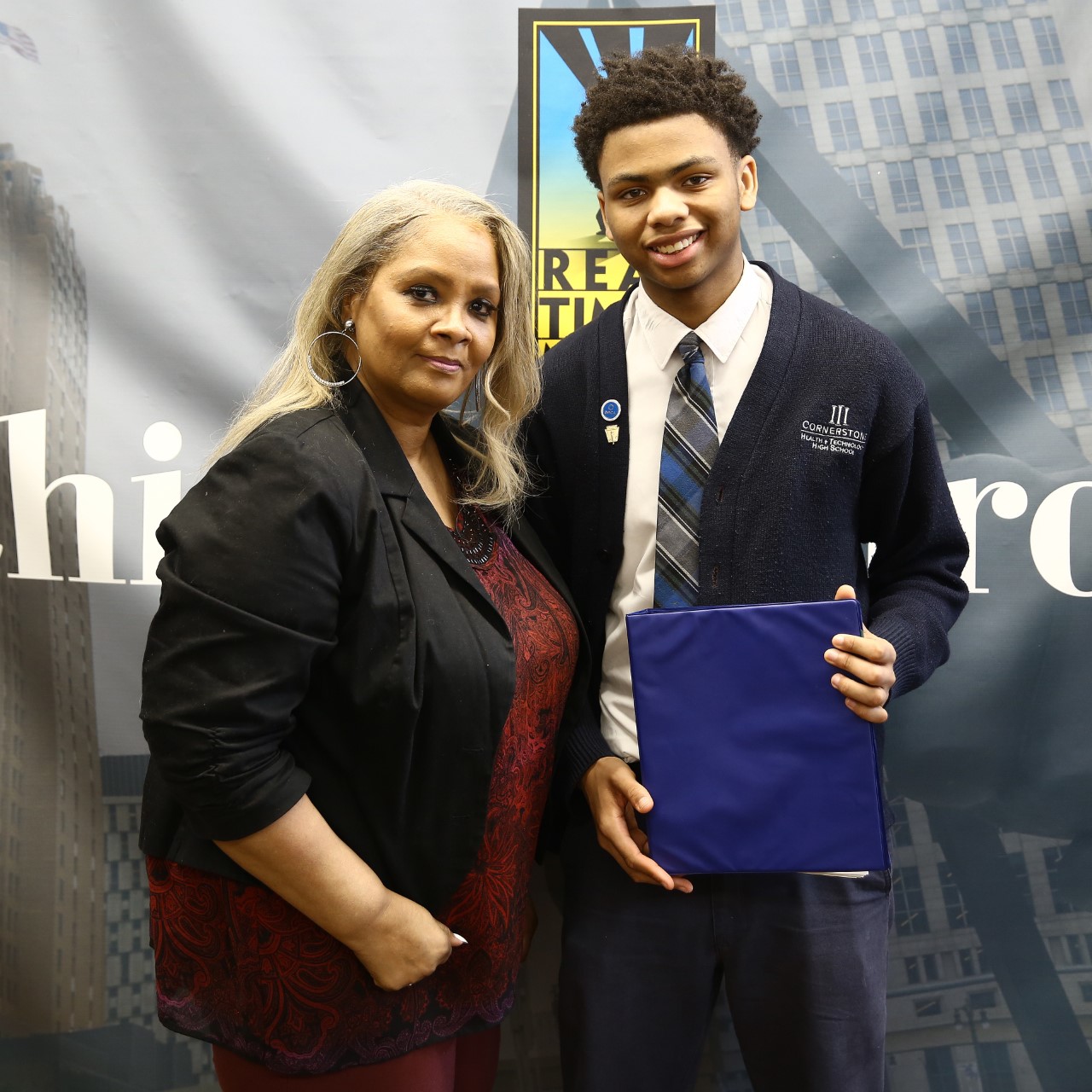 "A lot of people will say King, Cass Tech, and Renaissance have the most successful students in the city," said Love. "But me going to Cornerstone and having the opportunities to get past the struggles that I have, my math and reading skills have become excellent."
"At first, I didn't want to be an engineer or in the math skills. I wanted to be a lawyer or doctor. But I moved myself to aerospace engineering because you don't hear about African-Americans doing that. If anything, they want to fly the planes, not build them. Me getting my story out will let other students see that you can make it out and be successful in life."
Despite being spotted in public now from being on Channel 7, HOT 107.5, 910 AM, Love has not let the instant fame get to him. Instead, he has embraced it and wants to use it as a teaching and mentoring tool. He said he would love to tell his story to Ellen, Steve Harvey, and Tyler Perry.
"The popularity doesn't mean everything to me," said Love. "I just want to get my story out and for people to see that they can do what they actually want."
"I just want them to know my story and see what African-American males in Detroit go through and we strive to get past that."
Love has a top five of Abilene Christian, Kansas, Wichita State, Harris-Stow, and Tuskegee. He said he plans to throw a party and invite media members to help him reveal his college choice.