Detroit Martin Luther King High School senior Khalil Forbes won a state title with the Crusaders last November as a defensive back. But he also excels away from the gridiron, maintaining a 3.67 GPA. So, it was fitting for him to receive a $2,500 scholarship from the NFL Alumni-Detroit Chapter and meet one of the top wide receivers in the league in Detroit native and Indianapolis Colts' Devin Funchess.
"It means a lot to be able to apply and receive networking like this," said Forbes, who aspires to be a doctor like his uncle Cecil Forbes. "I met Devin Funchess and some former NFL players and to be able to network with this these guys at my age, I'm ahead of the ball."
The NFL Alumni-Detroit Chapter gave away a total of eight $2,500 student-athlete scholarships for high school students who attend high school within Wayne County. The chapter believes that student athletes should be recognized for their academic achievement and should be encouraged to pursue career goals beyond athletics. Proceeds from the annual Draft Party and Charity Golf Classic directly benefit the Student Athlete Scholarship Fund.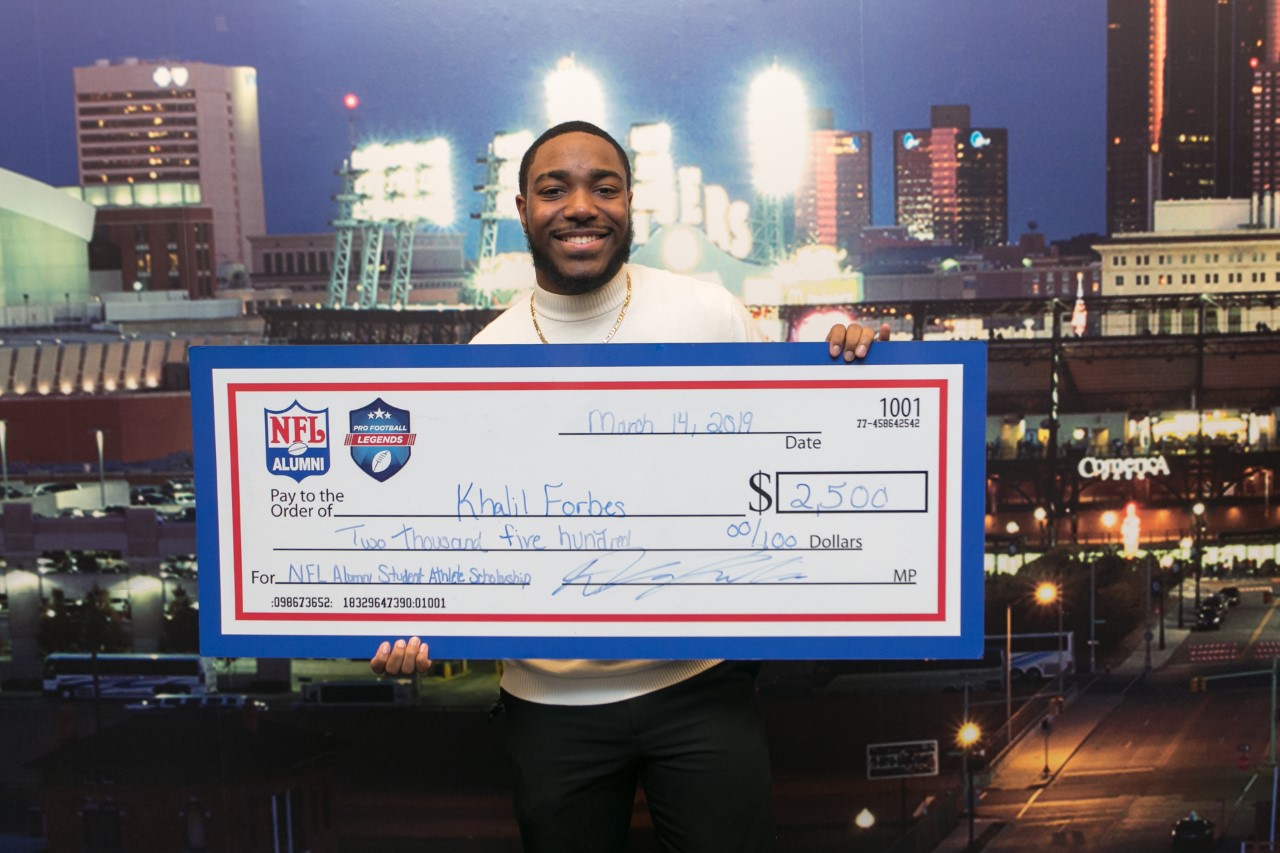 High school student athletes who will not obtain an athletic scholarship to compete in athletics at the collegiate level and student-athletes who will participate in athletics at a college or university that does not give athletic scholarships were eligible.
"We have a selection criteria, but, basically, we try to get at least four males and four females," said Cyrill Weems, Chairman of the Scholarship Committee for the NFL Alumni-Detroit Chapter. "Beyond that, we do our best to choose between different cities if we can. But, it usually comes down to the applicants, based on their essays, grades, and some of their achievements. Our scoring criteria makes the selection process happen."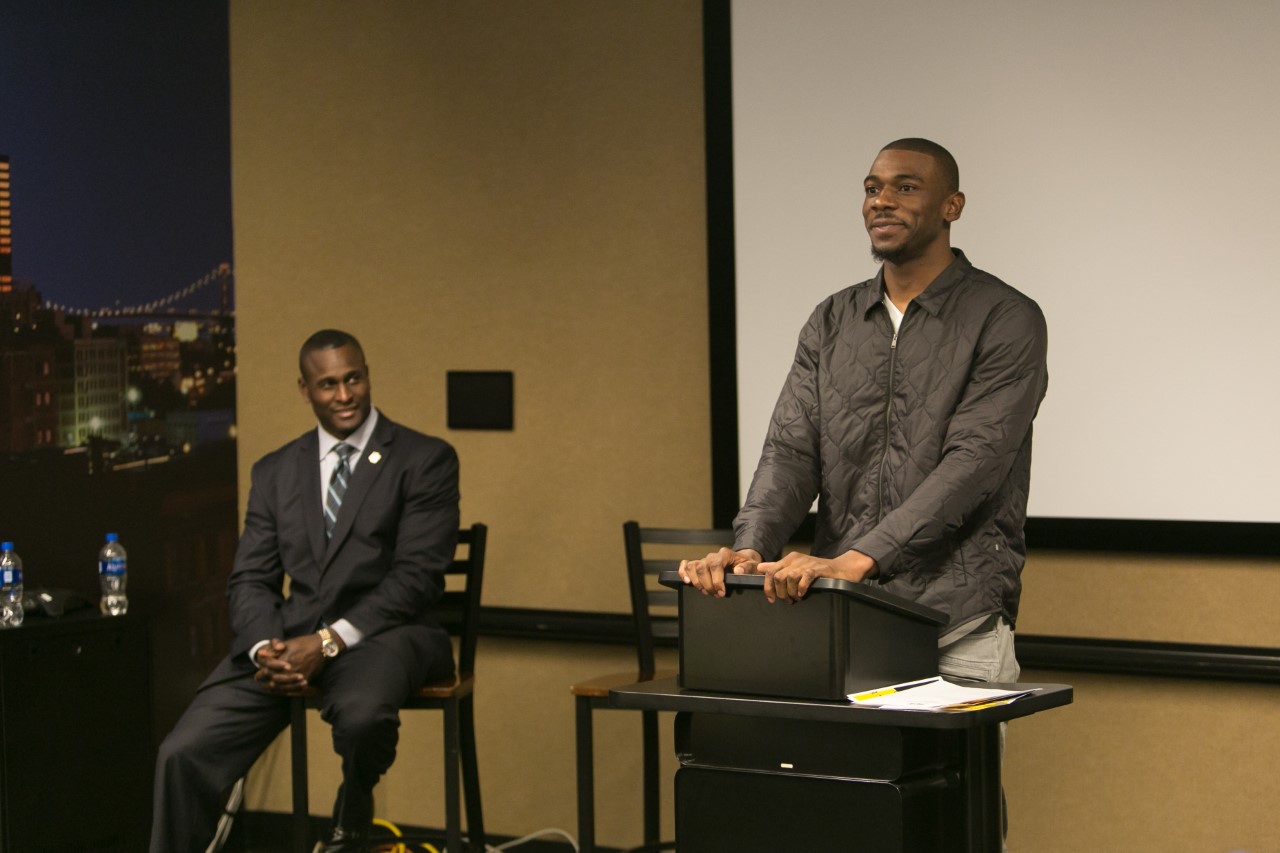 The eight winners included Forbes, Maya Solomon (Cass Tech), Kennedy McCullers (Berkley), Christianna Benson (Livonia Franklin), Gracie Droz (Livonia Stevenson), Blake Carney (Riverview), Darian Moore (Canton Prep), and Otis Holt (UofD Jesuit).
Solomon checked all boxes when it came down to being eligible for the scholarship. She currently carries a 4.2 GPA, is a part of the National Honor Society, played volleyball and tennis at Cass Tech, is in the Midnight Golf Program, and led a student walkout on Count Day last year to protest water problems in the district that. Last season, she became the first Cass Tech tennis player to be named All-State in 35 years. She said the scholarship money is going to assist her in paying for room and board in college.
"These scholarship programs are so important," said Solomon, who plans to attend Florida A&M for sociology. "I even give back now and I haven't done anything yet. I'm a coach at Palmer Park Tennis Academy, coaching inner-city youth, and just knowing how expensive college is, I definitely plan to help the youth who work hard to get into college. I love programs like this."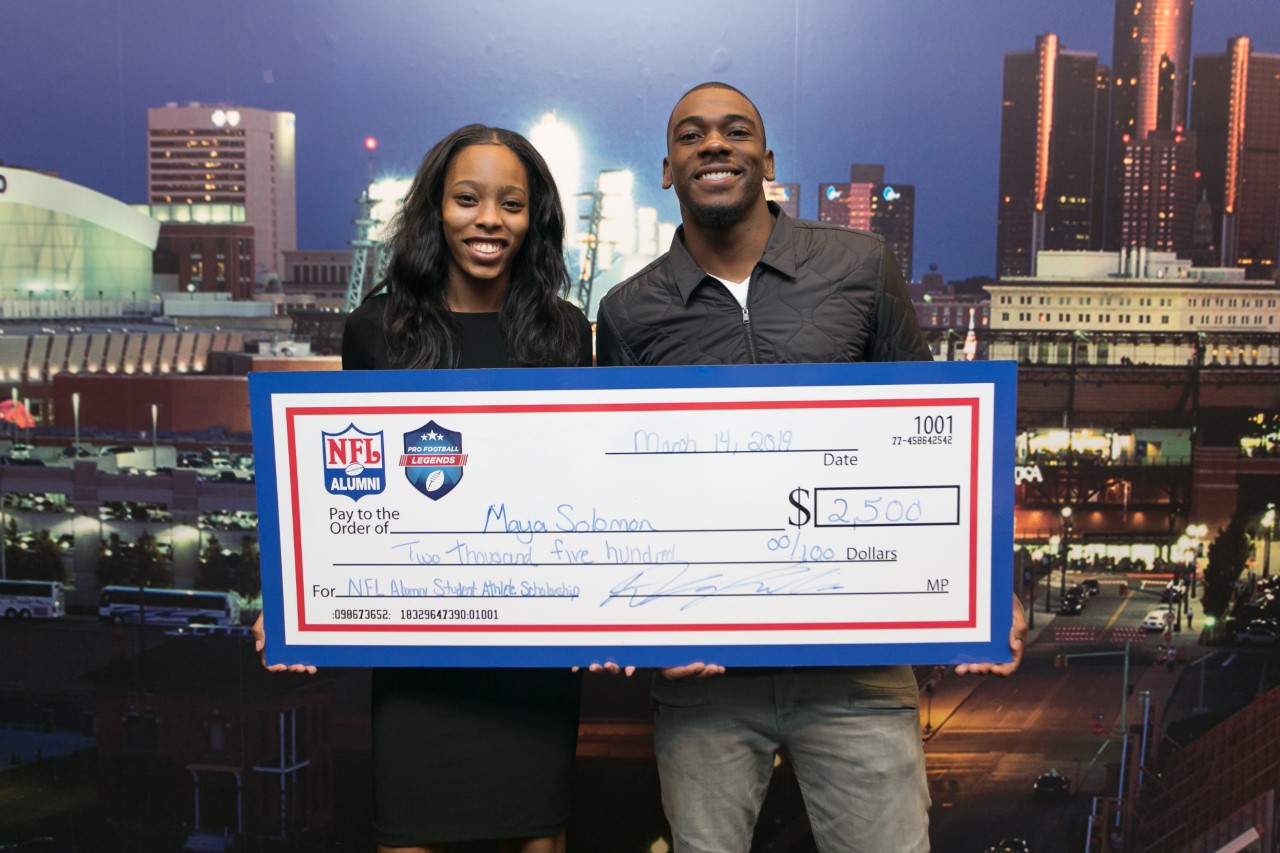 An intangible gift that the students received was the ability to meet Funchess and soak up some advice from him about college life and excelling as an athlete at all three levels. A three-sport athlete at Farmington Hills Harrison, Funchess excelled on the football field and in the classroom, earning himself a scholarship to play football for The University of Michigan.
As a freshman at UofM, Funchess earned Freshman All-American honors. As a sophomore, he was awarded the Big Ten's Tight End of the Year Award and was a second-team All-Big Ten Conference selection. In his junior year, he would be named second-team All-Big Ten Conference and declared for the 2015 NFL Draft. Funchess was selected 41st overall in the second round by the Carolina Panthers and is currently with the Indianapolis Colts, signing a one-year $13 million deal as a free agent last week
He continues to support the city of Detroit thought his own charity work and community partnership, hosting youth football camps at Harrison and now donating him time on the academic side.
"The youth are the future, so I want to make sure I can impact as many of them as I can," said Funchess, who is 24. "Just to have this opportunity in their grasp is amazing, helpful, and is going to build better younger adults in the future. I hope to see it grow, because it's impacting a lot of remarkable youth."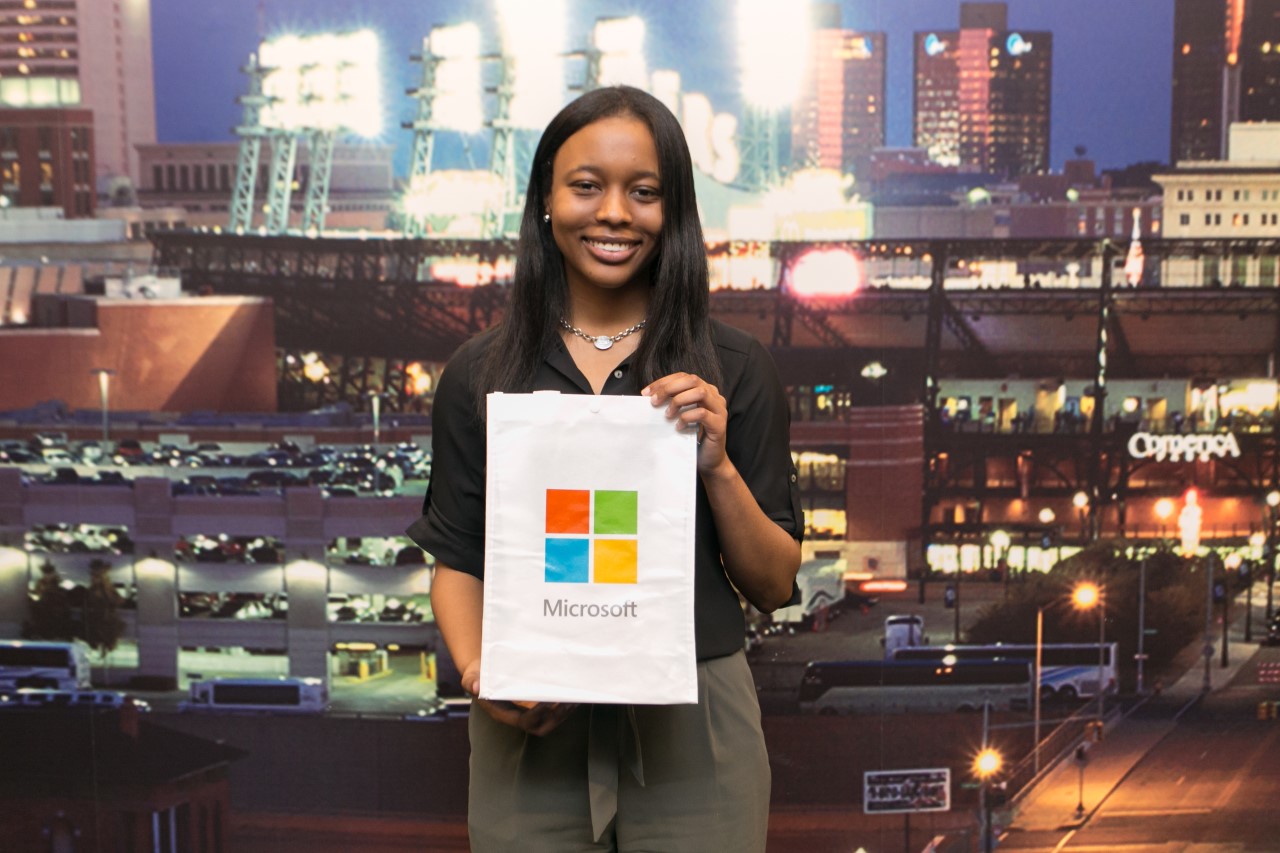 The eight scholarship recipients also received a swag bag from the Detroit Lions and a $400 gift certificate from Microsoft to buy a new laptop, which will come in handy in college if they are not able to access the library or computer lab.
"When you start putting that list together, going from high school to college, the refrigerators, the clothing, and books can get expensive," said Weems, who attended Wisconsin and played for the Lions. "The laptop is usually last on the list because you don't want to put that first. Now, if the student wants to go home and work, they can do that. It's one less thing they have to worry about and we thank Microsoft for the partnership."