Detroit vs. Everybody Brand (DVE) creator Tommey Walker had the city of Detroit running around downtown, Midtown, and Eastern Market like chocolate lovers hunting down the last golden ticket. Except his iced-out DVE chain and Detroit Red Wings-inspired black hockey sweater was way cooler than Willie Wonka's purple suit and top hat.
To celebrate "313 Day" on March 13 in Detroit, DVE collaborated with Adidas to create a hockey sweater ($180), hoodie ($100), Adidas Top Tens ($120), and two t-shirts ($35). The exclusive collection was sold at DVE's flagship store, as well as other retailers like Mr. Alan's, Burn Rubber, and Puffer Reds.
To add a bit more flare to the collaboration and launch, DVE held a three-day scavenger hunt around Detroit that culminated in an exclusive ceremony at Shed No. 5 in Eastern Market. Participants had to collect three gold medallions that combined to create the DVE logo and one lucky person would win the grand prize.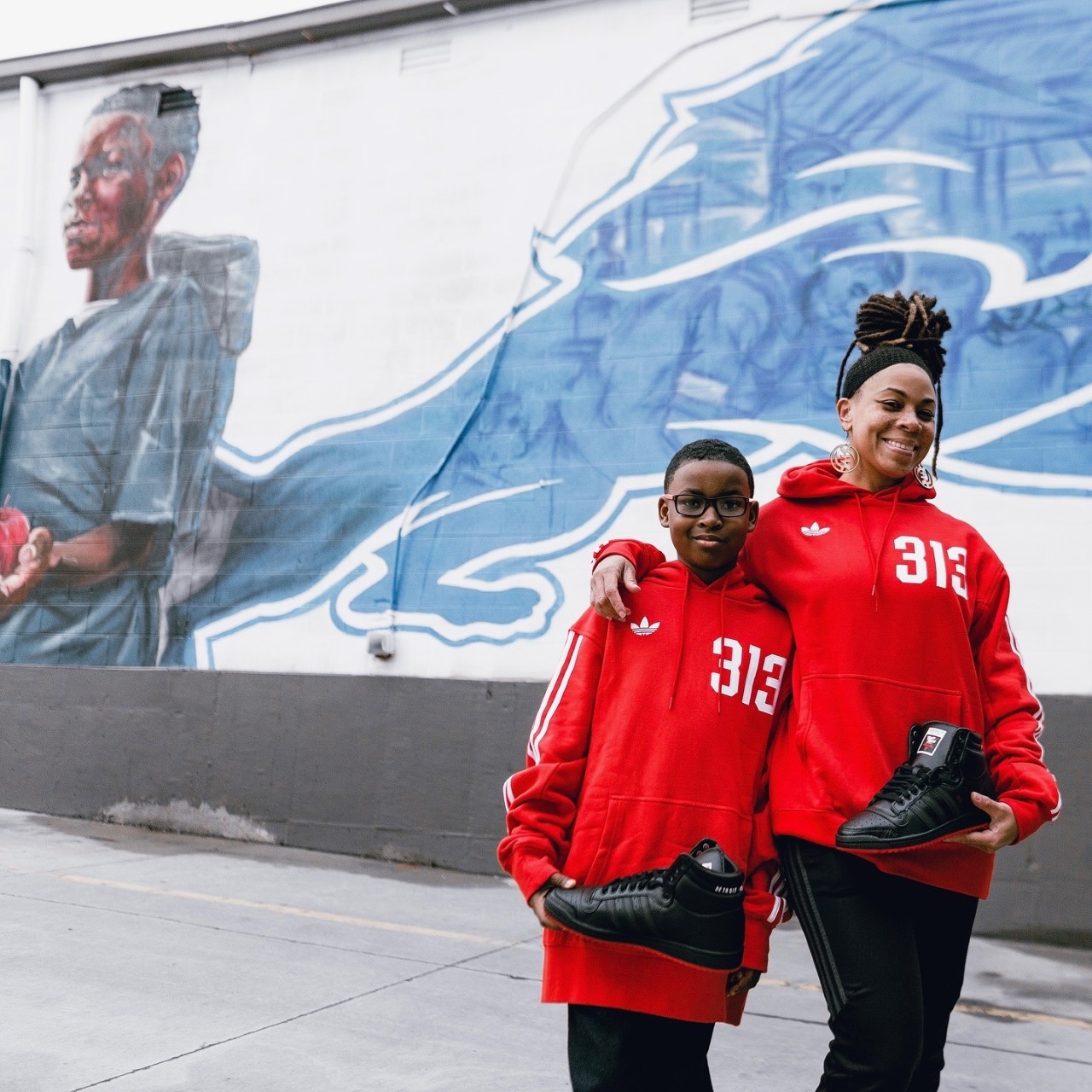 Day one of the scavenger hunt led participants to the Spirit of Detroit statue in front of the Coleman A. Young Municipal Center, where Walker himself passed out 100 "Detroit" medallions. Day two, 50 "vs" medallions were given out near Little Caesars Arena and on the final day, only 13 "Everybody" medallions were handed out near artist Sydney James' "Stand Up, You're a King!" mural in Eastern Market.
"They asked me want I wanted to do, and I said I wanted to do something crazy; I want to do a scavenger hunt," Walker said. "For them to roll out the red carpet for us when they didn't have to, it's humbling and I'm appreciative for it."
"Adidas has been around since I've been born. So for them to see what we're doing in Detroit as a team, trust us with their likeness, and give us free rein, it was a great opportunity."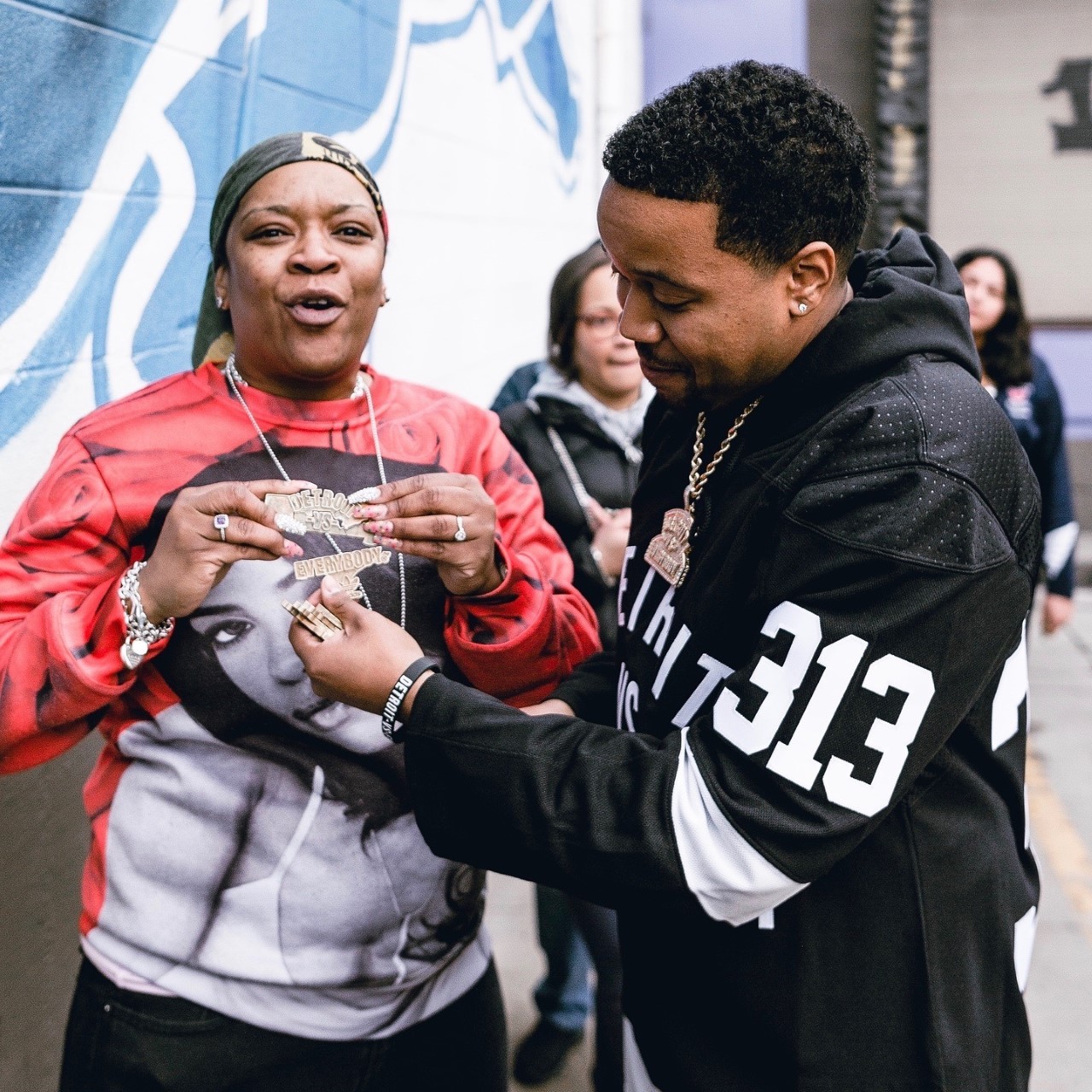 Once the 13 winners collected the final golden DVE medallion, Walker and his team invited them and those who did not win to a private party in Eastern Market to find out who the grand prize winner was. They sat in a circle on custom DVE/Adidas stools and opened their Adidas Top Ten boxes in hopes of finding the red DVE medallion. Those who did not win still took home the shoes, a DVE shirt, either Pistons, Lions, Tigers or Red Wings tickets, and the stool.
The grand prize winner was Andika Powell of Detroit. He went home with the entire DVE x Adidas 313 Day collection, the custom stool, and tickets to see the Lions, Tigers, Red Wings, and Pistons.
"I just wanted the shoes," said Powell, who is from the city's west side. "But once I got the first piece and he said he was only giving out 13 pieces today, I said I might as well try and win it all. I really wanted the shoes and I got them."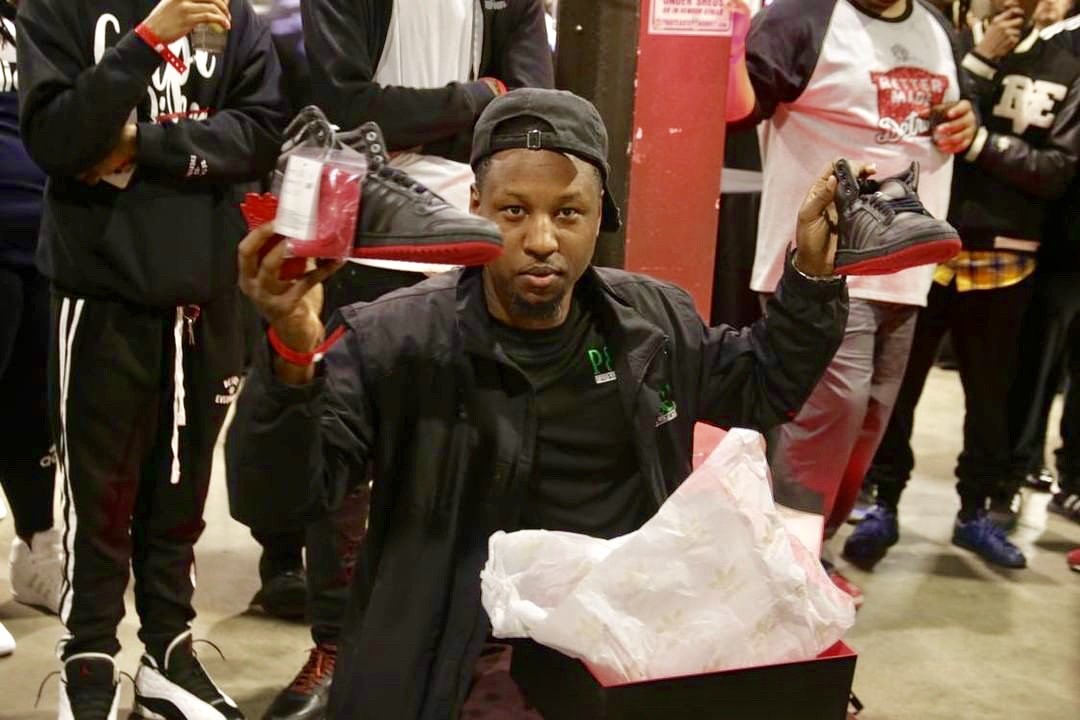 Like Walker, Powell attended Cass Technical High School and is an entrepreneur himself. He is an accountant with his own business, P&P CPA, where he does taxes, accounting work, and helps small businesses start and grow. Powell not only went home with DVE gear, but used the opportunity to connect with one of Detroit's top millennial entrepreneurs in Walker.
"This was a great opportunity to meet with people and spread the word on my business," said Powell. "I'm a business owner, Tommey's a business owner, and it meant a lot to be able to come out here and be a part of this. Detroit is a hot city, especially for young entrepreneurs, and we need more events like this."
It was a good thing Powell was able to win the shoes, because Walker said they sold out within one hour of the release. He said people were camping out at 3 a.m. at the Eastern Market store waiting to get a pair. The hockey jersey and 313 hoodie were also bestsellers, Walker said.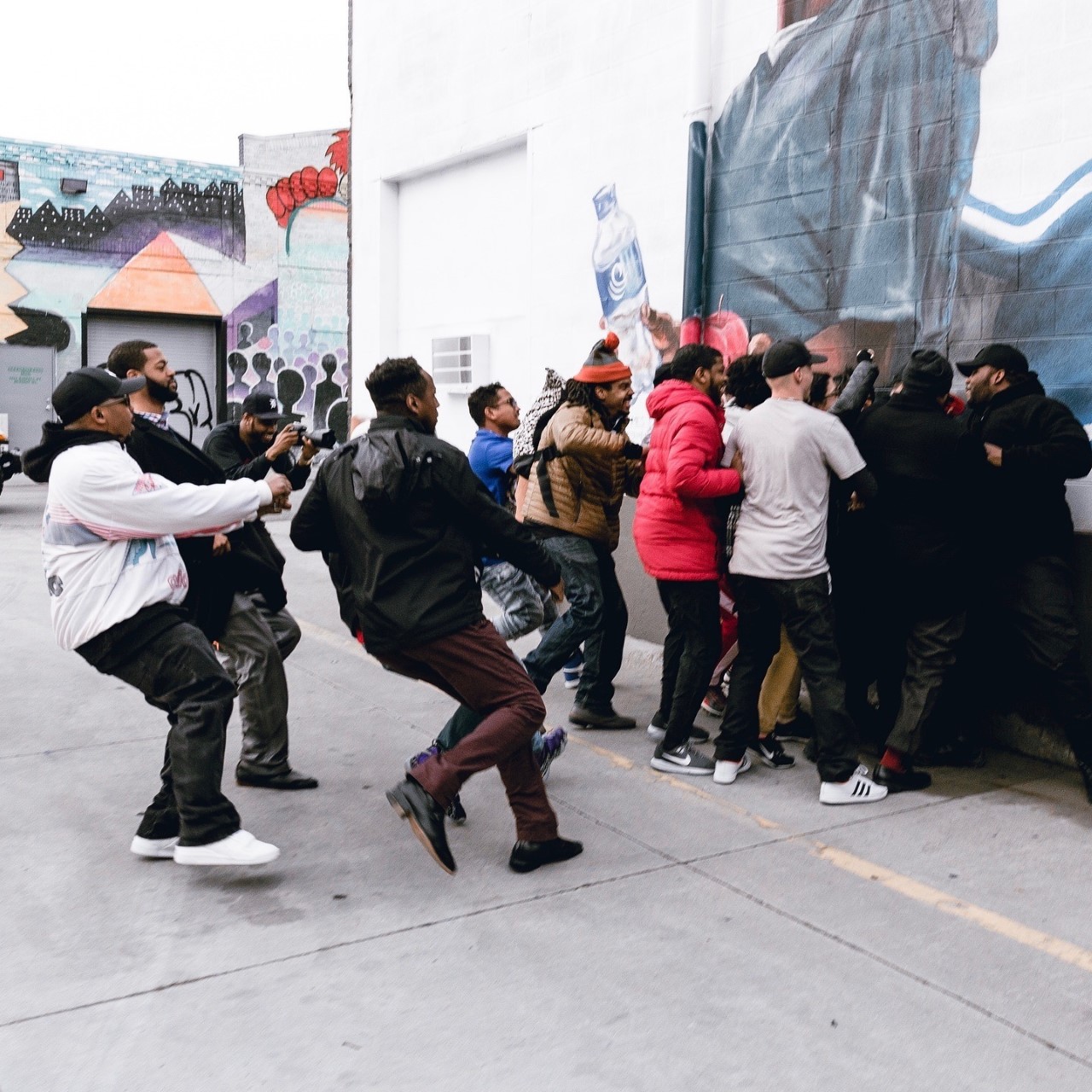 The turnout for the scavenger hunt and party was so great, that Walker said DVE wants to turn it into an annual event and wanted to thank the city for supporting the scavenger hunt and his business since 2012.
"I feel blessed to even have had an idea that people feel connected to, to where it sparked that type of energy for them to wait in the cold and participate," said Walker. "I don't take any of that for granted. I exist through them and if it wasn't for them supporting me, I wouldn't be able to be anything. I appreciate everybody that has ever purchased a shirt or has even knocked off a shirt."