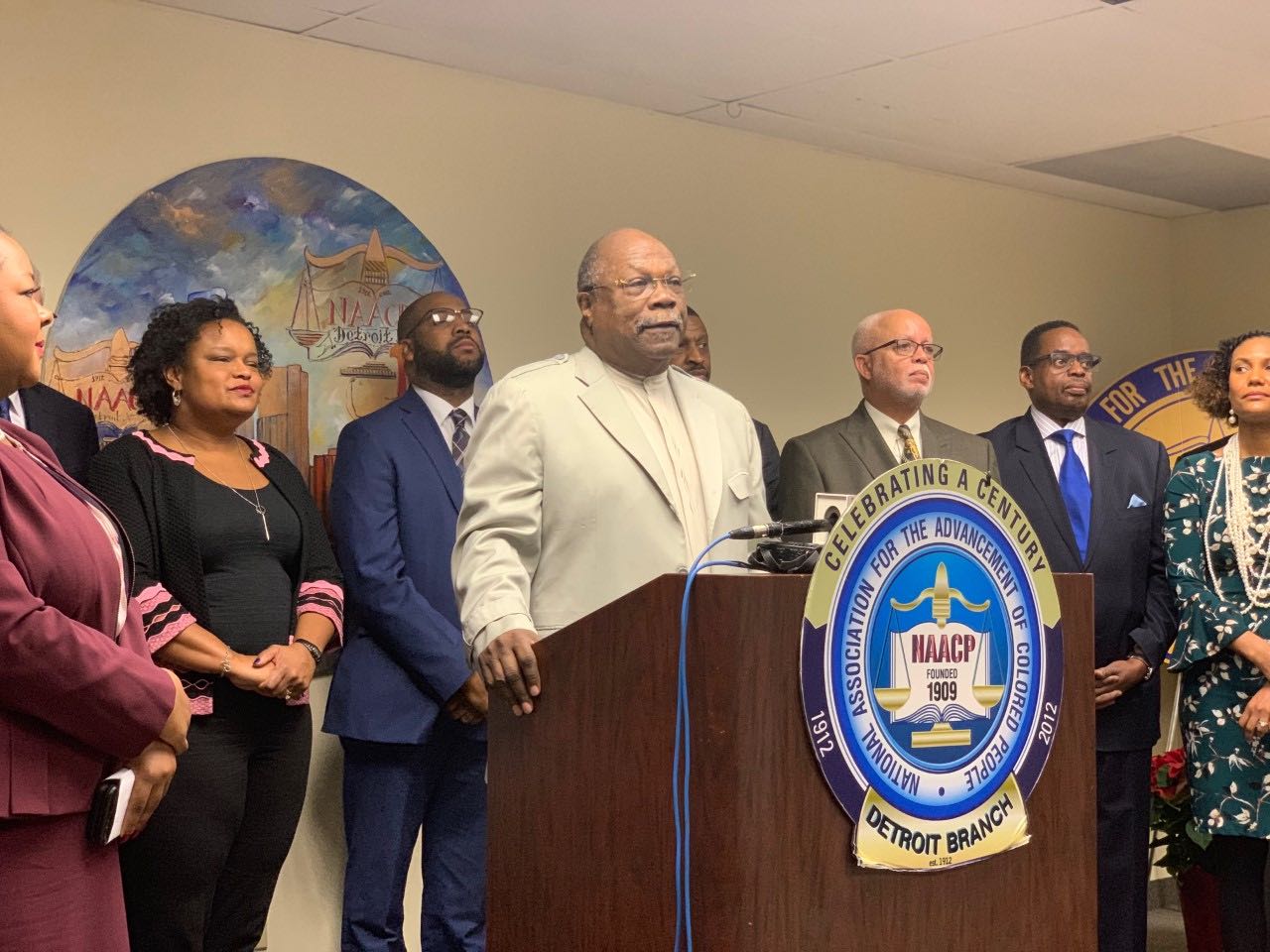 DETROIT – The City of Detroit has hosted the NAACP National Convention four previous times: 1921, 1943, 1989, and 2007. Next year, the 110th National Convention returns to Detroit, with General Motors, Quicken Loans, Ford Motor Company, Chemical Bank, the Skillman Foundation, and DTE Energy among the corporate sponsors serving on a Blue-Ribbon Committee.
Detroit Branch NAACP president Wendell Anthony made the announcement Thursday morning at the branch's headquarters with remarks from national NAACP president Derrick Johnson and other dignitaries in attendance.
"The Blue-Ribbon Committee is still growing as we look forward to the participation of both businesses and community partners in this great venture to shine a light on our city," said Anthony, who has been Detroit Branch NAACP president since 1993.
The event will take place July 20-24 and is expected to draw an estimated 10,000 members and guests to the city, as well as bring in at least $11 million to Southeastern Michigan, according to organizers.
"People are excited about coming to Detroit," Anthony added. "With the convention being in the Midwest, in Detroit, that presents an opportunity for more people to come because of the distance. When you go far west or far east, it inhibits some people. But when you present it right in the center, it allows for more people to come."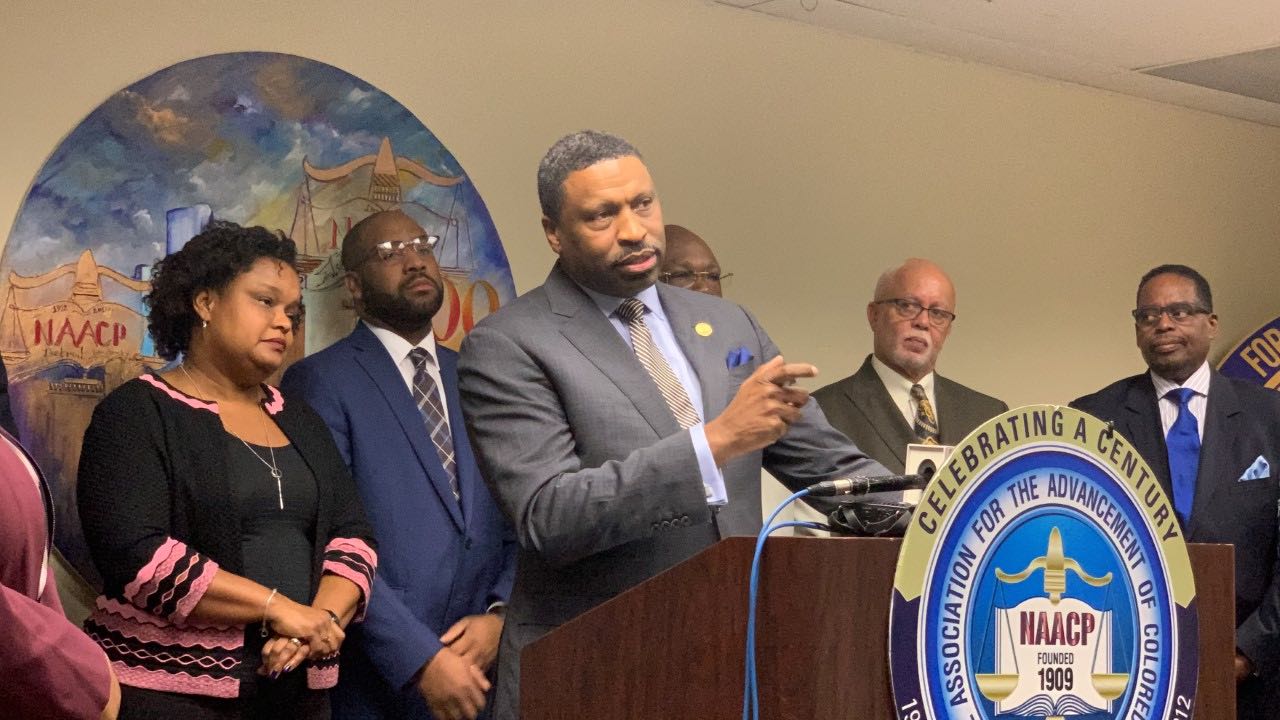 DTE Energy has been a leading partner with the NAACP locally and is expanding its reach to include an even more prominent national partnership as well. CEO Gerard Anderson will chair the Blue-Ribbon Committee.
Chemical Bank announced plans to relocate its headquarters to downtown Detroit and former executive director of the Detroit Branch NAACP, Donnell R. White, is now the chief diversity officer and director of strategic partnerships at Chemical Bank. Gary Torgow, Chairman of the Board for Chemical Financial Corporation, will serve as a Corporate Co-Chair on the committee.
Ford will also serve as a Co-Chair on the committee, as well as the Freedom Fund Dinner.
"This organization (Detroit Branch NAACP) and its impact goes even beyond what you hear about its size," said Pamela Alexander of Ford. "As a member also of the NAACP National Foundation, we are very proud of what the branch is doing here, and Ford will continue to support the many important programs in 2019."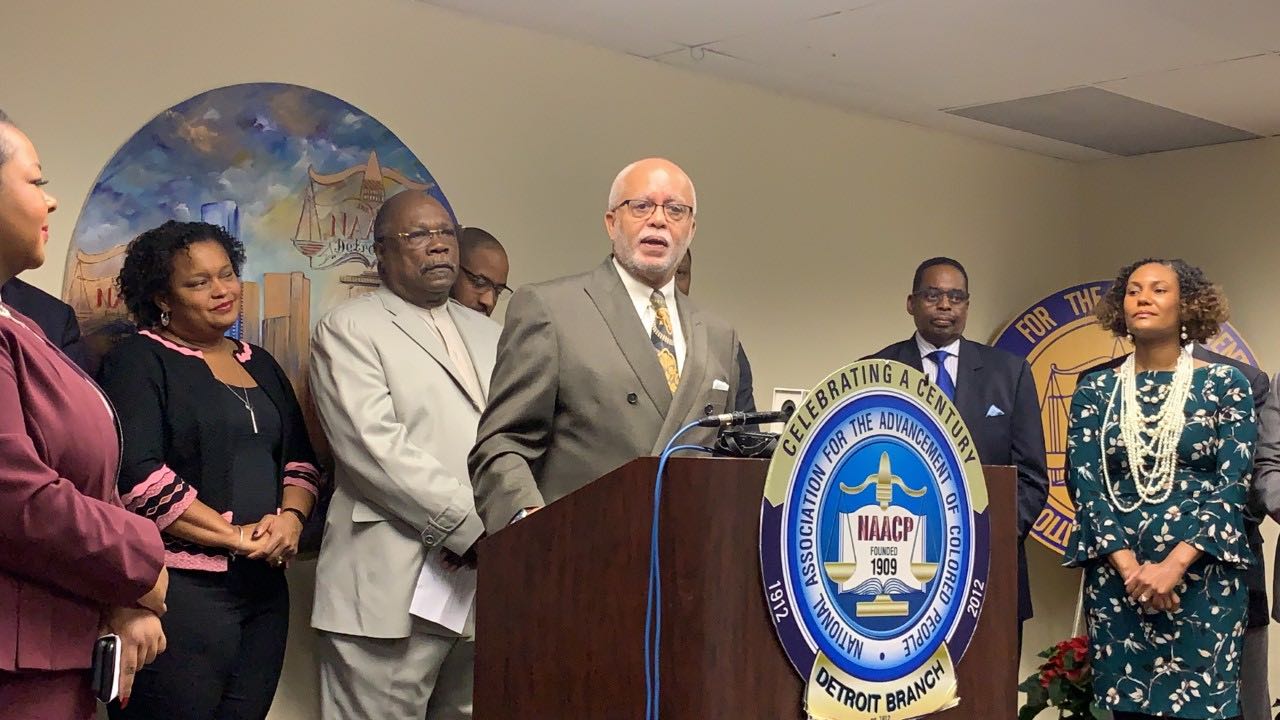 The Detroit Branch NAACP is not only the organization's largest branch, but Detroiters have strong ties to the national organization. Johnson was born in Detroit and moved away to attend college in Mississippi. He became national president over a year ago and was excited to have the national convention back in his hometown.
"It is definitely an honor and a privilege to come home," said Johnson, who attended Western High School. "Next year's convention is truly a Detroit affair. Detroit has always played a significant role in the Civil Rights Movement, through the leadership of Coleman Young and his strong voice, all the way to the fact that the first place to hear the "I Have A Dream" speech was right here in Detroit. Next year's convention in Detroit is going to prepare us for the fight that is ahead of us as a people."
At the 63rd annual Fight for Freedom Fund Dinner at Cobo Center this past May, the NAACP announced that it would hold the national convention in Detroit. Anthony said an announcement for the 64th annual dinner is scheduled for next month.