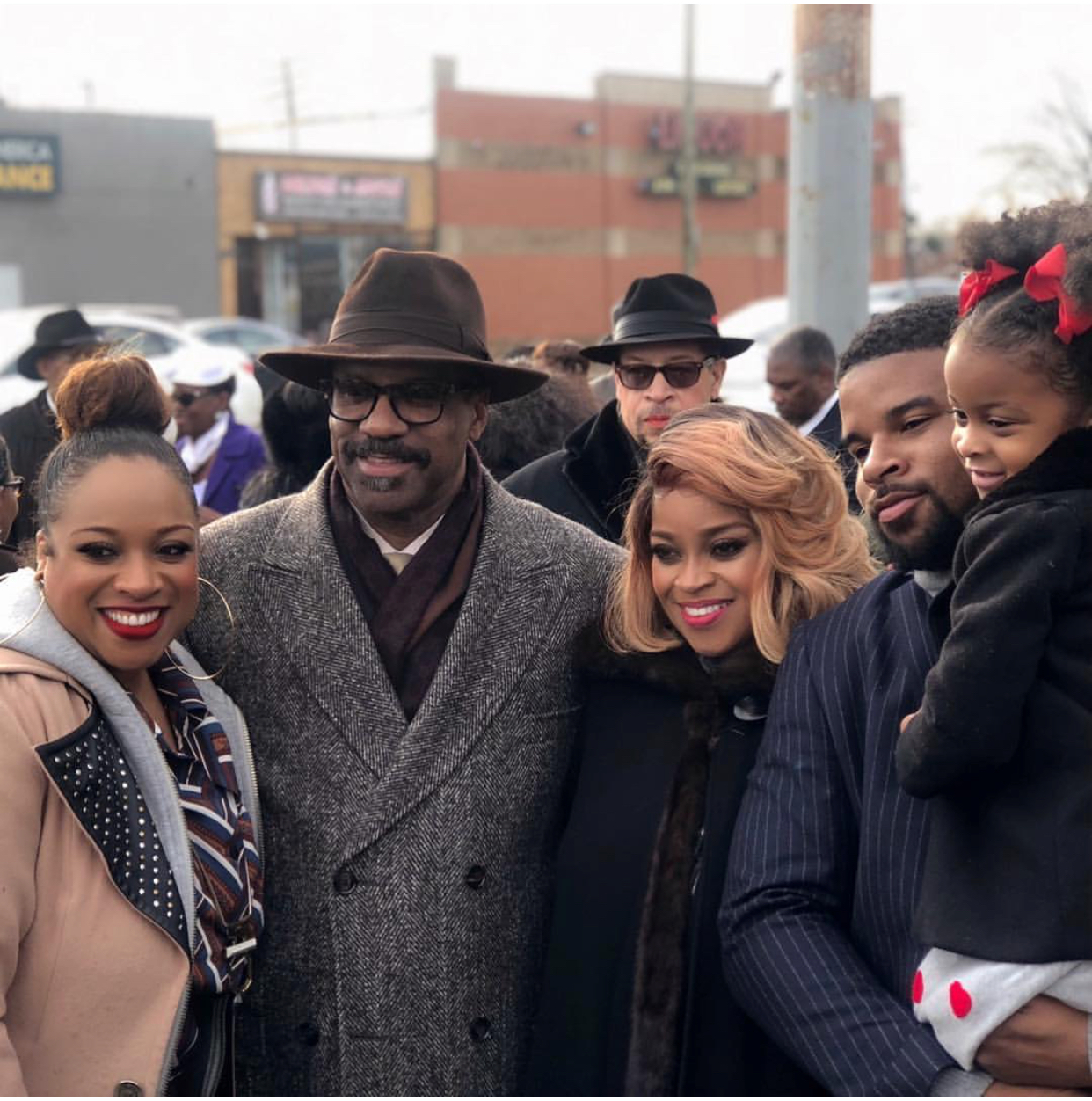 December 2nd will never be the same again for Bishop J. Drew Sheard Sr. With his family, friends, and congregation by his side, he was honored with his own street naming and dedication service at the corner of Schaefer Hwy. and West Seven Mile Rd., a moment that he will never forget. Bishop J. Drew Sheard Sr., The Senior Pastor of the Greater Emmanuel Institutional Church of God Church of Christ started this journey over thirty years ago.
Starting his ministry with just eight members over the years GEI COGIC membership has grown over more than three thousand members as of today. Through his preaching and his God-given ability to lead his congregation, GEI COGIC has moved from multiply edifice throughout his pastorate due to the growth of the ministry and now occupies the beautiful church building that sit's at the intersection of Seven Mile Rd. and (Schaefer) now currently called Bishop J. Drew Sheard Blvd.
"It's an honor and privilege to designate the corner of Schaefer Hwy. and Seven Mile Rd. as Bishop J. Drew Sheard Blvd. He has positively impacted the lives of people, not only in the community, but the entire city of Detroit, the state of Michigan and the people all over the world, says, Wayne County Clerk Cathy Garrett".
Bishop Sheard not only leads his congregation spiritually, but he is hands-on when it comes to the community-driven programs at the church. GEI COGIC feeds over fifth-teen thousand residents monthly in partnership with Forgotten Harvest & Gleaners as well as provide resources for families in need.
Bishop Sheard is just an all-around guy that has been blessed with many gifts in and outside the pulpit. He is the author of his newly released book entitled "Hang On In There" and is the voice behind the song "Hang On In There" on GEI's CD project.
Bishop Sheard currently serves on a national level as a member of the Presidium of the Church of God in Christ and Jurisdictional Prelate of the Michigan North Central Ecclesiastical Jurisdiction overseeing over 40 churches. Bishop Sheard celebrated thirty years in ministry this past November and is still on the move to bigger and better.