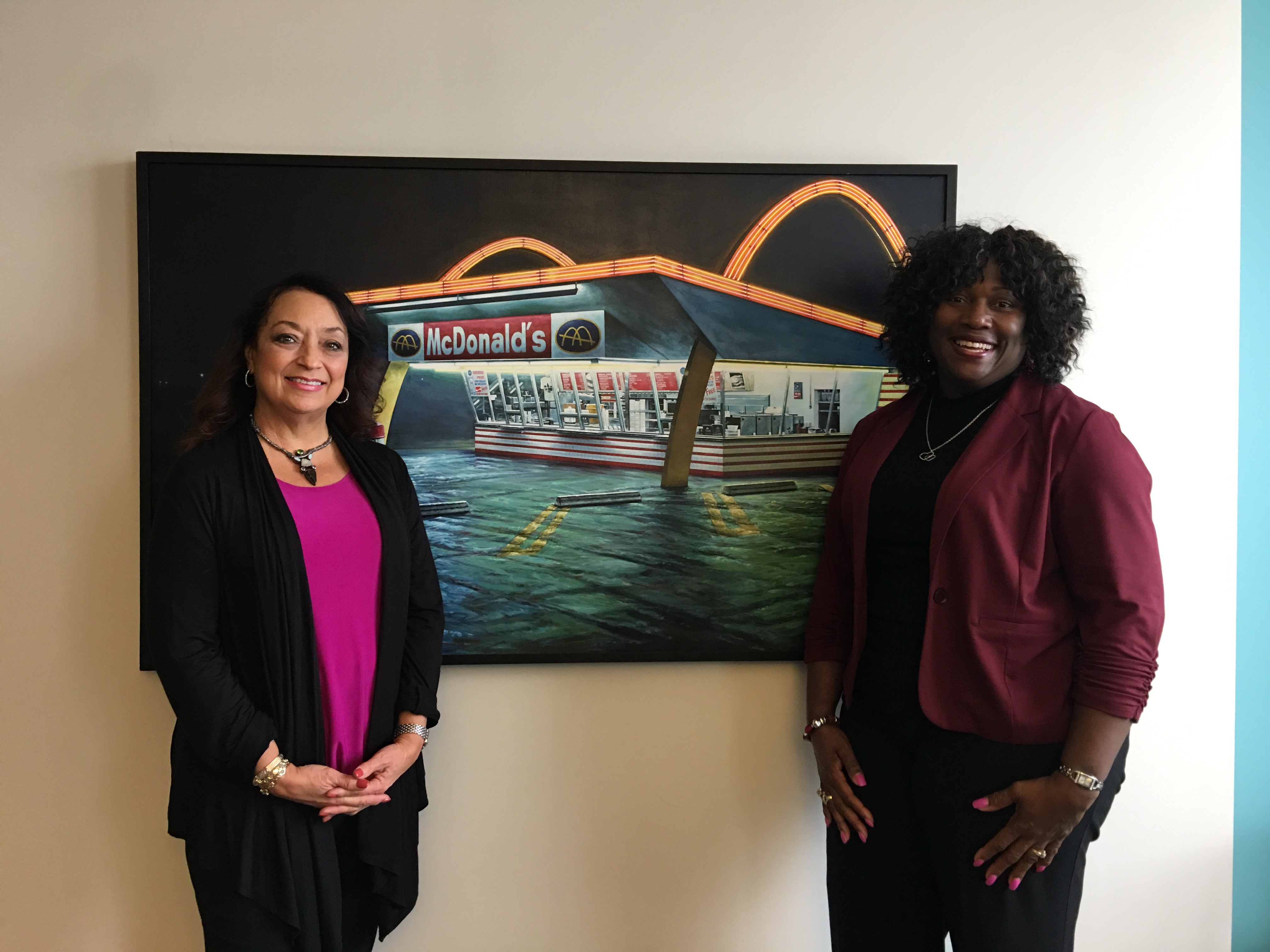 Nestled within the heart of Detroit's Medical Center district on the city's eastside, 'The House', is unassuming from the outside but from the moment that you are buzzed in, the warmth meets your heart and thrusts you into a Utopian community of respite. In November 1979, the Ronald McDonald House opened its doors as the 11th of its national locations in Detroit, as a response to a need for a home-away-from-home for families of seriously ill children. The misconception, however, is that access to the house was restricted to non-local families. As a result, board members have made it a priority to educate medical professionals on access to the Ronald McDonald House.
The House is conveniently located within city limits, as board member Charlene Mitchell-Rodgers adds, "we're right smack in the center of Detroit". Mitchell-Rodgers has helped to lay the groundwork for the Ronald McDonald House Charities (RMHC)
Detroit's Urban Initiative in hopes of furthering the organization's exposure and access to Detroit residents who have sometimes received misinformation by hospital staff regarding eligibility. "It was not necessarily intentional, but they [hospital staff] just didn't
know," said Mitchell-Rodgers. She and fellow board members Dora Brantley and Brenda Robinson-Wright determined there needed to be concentrated messaging and
education of services to ensure clear understanding about exactly who could stay at RMHC Detroit. "The bottom line is, all are welcome," said Brantley. "You don't have to be from out of town. The only requirement is that you be a family member of a child being cared for in a local hospital."
Detroit mother, Kayla Hudson, whose 3-
year-old son, Melvin, was victim to a self-inflicted gunshot that left him under doctor's care from May until August of this year was very grateful for RMHC Detroit. "From the moment I got here, there were people who cared about me and made sure I was able to leave the hospital and take care of my hygiene and get something to eat," said Hudson who described the Ronald McDonald House as extended family. "Your family can only be there to support you so much, but for us, my son was in the hospital for a long time and eventually they had to get back to their lives. Here, I had people who showed compassion around the clock no matter if I was coming or going. There was a pastor who came and spoke to me regularly and even the bus driver would say 'hey they are having this person cook dinner today', so it felt good." When asked of her overall experience of "the House", Kayla says, "it was like home for me."
The services, which include lodging equivalent to a 5-star-rated hotel comes with a myriad of resources to help families in the throes of trauma for a nominal donation of $10 per night. RMCH uses donations from philanthropists to offset the costs for families who are unable to pay. As area director and VG Cares National Ambassador, Robinson-Wright, has been instrumental in collaborating philanthropic support through Village Green's We Care social responsibility initiative.
Both Mitchell-Rodgers and Robinson-Wright expressed their satisfaction in serving RMHC Detroit. As board members, their goal, through the Urban Initiative, is to have area residents in Detroit to know and understand that "this place is your place", says Mitchell-Rodgers and to let African-American persons and/or organizations who are philanthropists, also restaurant franchise operators, to consider placing the Ronald McDonald House on their donation list.
With the holiday season fast approaching, there are so many families that will have unforeseen medical emergencies with their children, that will prevent them from being home for the holidays. These families will find themselves at the bedsides of their children, hoping for answers and healing. For those families who find themselves with children at the Children's Hospital or any other local Metro Detroit area hospital, RMHC Detroit serves as that "home away from home" that provides "an environment of love, kindness and support system to families during a difficult time in their life."
True to its mission and verified by local families like Kayla and her 3-year-old son, Melvin, "it is a house upon entering, a home upon leaving" and all are welcome.
For more information about the Ronald McDonald House or to VISIT PLEASE CALL: 313-745-5909.
The Ronald McDonald House is located at 4707 St. Antoine St #200 Detroit, MI 48201 and open every day from 8am – 8pm.