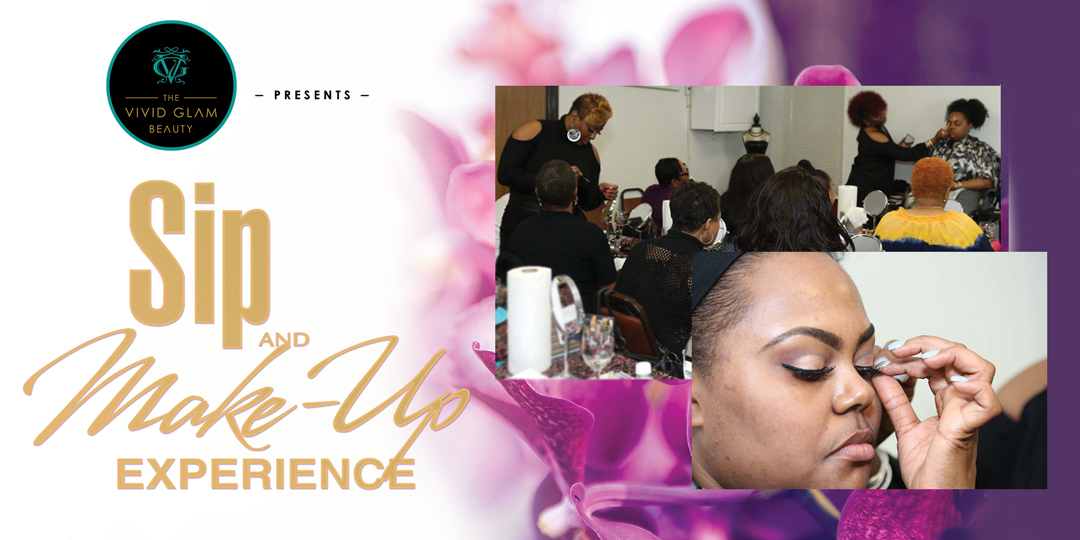 Back by popular demand, Vivid Glam Beauty's Sip & Make-up makeup classes make women feel beautiful, confident, and never afraid to express themselves with makeup. The event teaches women through hands-on, guided demonstrations to show them how to enhance their own natural beauty.
"Sip & Make-up makeup classes offer a great opportunity for women to network and learn new beauty techniques that help them to look more put together whenever they want. Risse-re, myself and the other makeup artists, love educating and connecting with the class. It is so much fun. The women are fantastic. A lot of times women are just a little afraid to use eyeshadows and select new makeup products, because they don't know how to use them. We help them get past that. " said Lisa M. Noble, founder and makeup artist. "Sip & Make-up is a makeup class that teaches tips about eyeshadow application, selection of foundation, highlighting and contouring, eyebrow shaping and more."
The Vivid Glam Beauty will host two Sip & Make-up makeup classes, Exquisite Eyes from 10 a.m. to 12 p.m. and Flawless Foundation 12:30 p.m. to 2:30 p.m., Dec. 8 at TechTown Detroit located at 440 Burroughs. in Detroit. Attendees can enjoy a morning and afternoon of beauty, glamour, and "good girlfriend time". Each class is $45 and includes wine and hors d' oeuvres.
To RSVP to the Exquisite Eyes Class, visit https://www.eventbrite.com/e/sip-make-up-makeup-class-exquisite-eyes-tickets-52436836991
To RSVP to the Flawless Foundation Class, visit
https://www.eventbrite.com/e/sip-make-up-makeup-class-flawless-foundation-tickets-52501857469