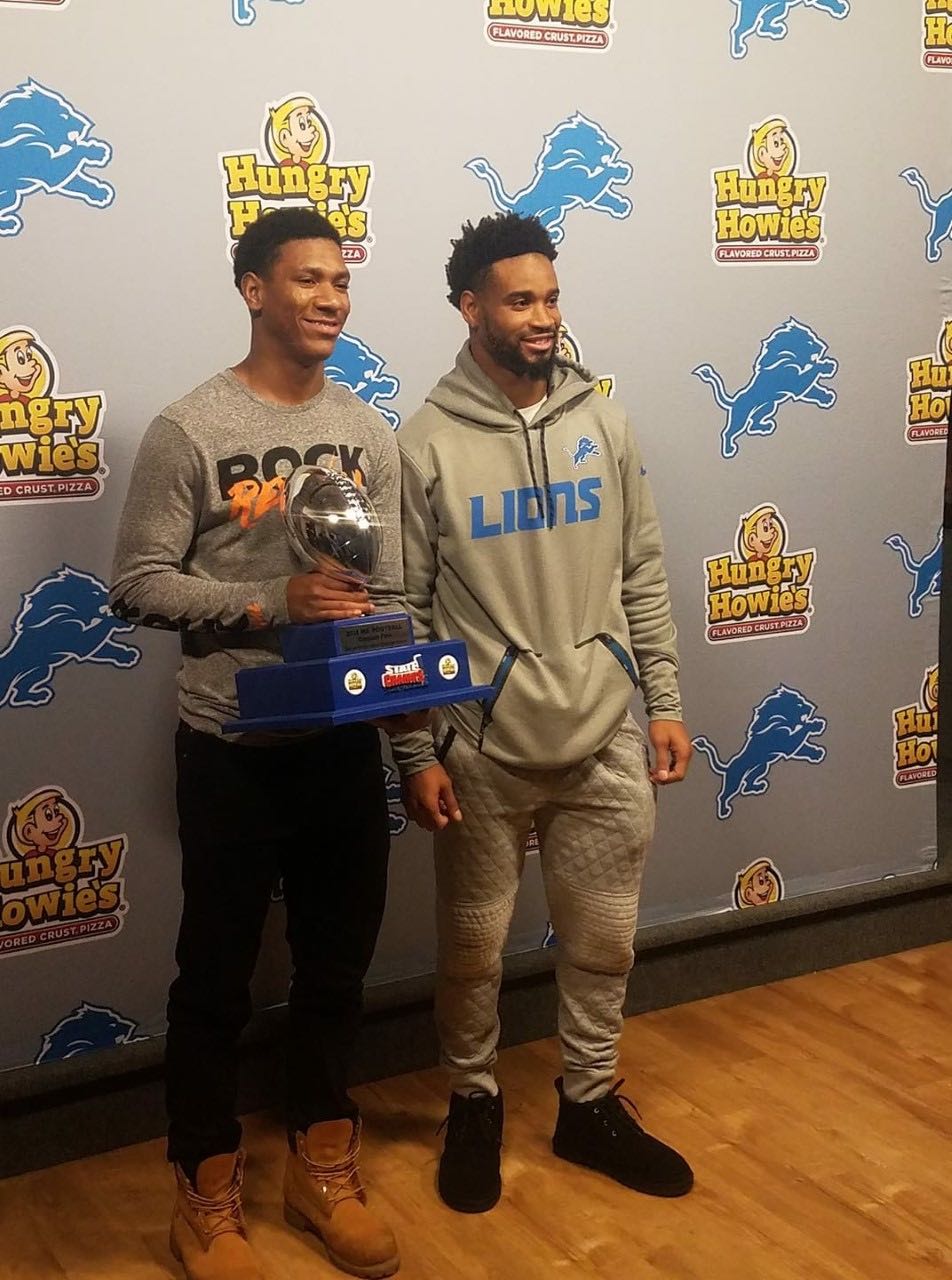 Detroit Martin Luther King senior quarterback Dequan Finn has had quite the career. He added to his legacy by winning the State Champs 2018 Mr. Football award presented by Hungry Howie's pizza. Detroit Lions cornerback Darius Slay surprised Finn with the award.
The 6-1, 190-pounder is the second King player to win the award in its 11thyear. Wide receiver Donnie Corley won the award in 2015. He also won a state title that year over Lowell.
"It means a lot knowing the hard work that my team put into this and the dedication that we brought to the table, I'm very thankful for them," said Finn as he accepted his award.
Finn threw for 2,104 yards and 25 touchdowns his senior year and rushed for 1,264 yards and 21 touchdowns, leading King to its third state championship in the last four years. He led the Crusaders to a state title in 2016 as a sophomore.
In King's 41-25 win over Muskegon over the Thanksgiving weekend for the Division 3 state title, Finn threw for four touchdowns and ran for another.
Finn is a Central Michigan commitment, but hasn't announced if Friday's firing of head coach John Bonamego will affect his decision.
In three years at King, Finn went 35-6, winning one city title, and two state titles.