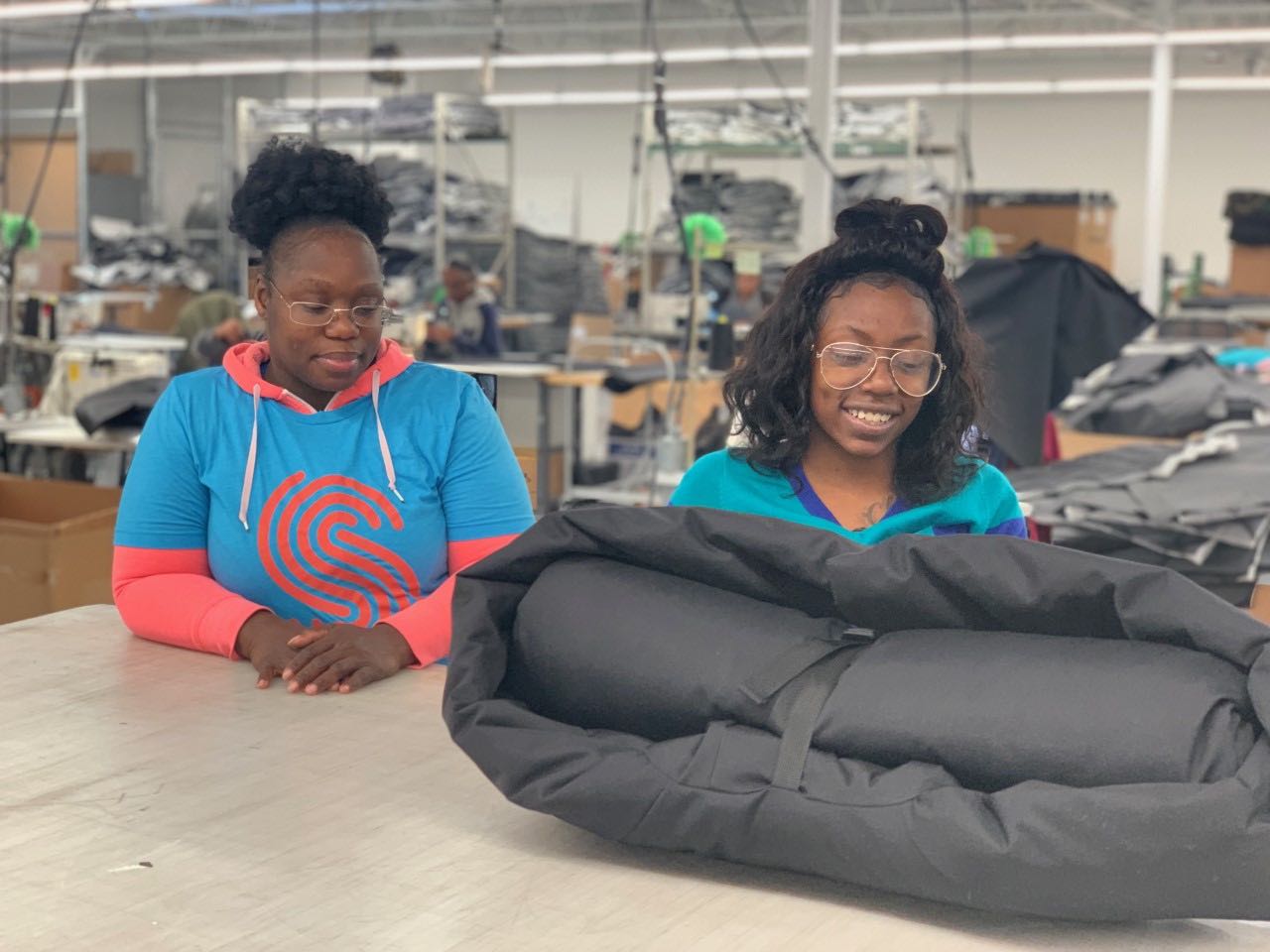 Corrinder "Frenchie" Moore lost her home and all of her belongings in a house fire a few years ago. The mother of four had also lost her job, which led her to experience homelessness, forcing her and her children to seek refuge in abandoned homes at times.
But, through a friend, Moore discovered The Empowerment Plan, a Detroit-based non-profit organization focused on permanently elevating families from the generational cycle of homelessness. The organization hires single parents from local shelters and provides them with training and full-time employment as seamstresses so that they are able to earn a stable income, find secure housing, and regain their independence.
Moore applied to be a part of the program and began on Halloween of 2017. A year in, she has a new home, steady employment, and will be able to provide her children with a nice Christmas.
"This is a good program, especially for younger women with children because it helps start them off with getting in the workforce and getting them to where they need to be," said Moore, who is 24. "More younger women would probably be able to be better mothers if they were involved in programs like this."
Moore sat at her sewing station at The Empowerment Plan's new production plant on the city's lower east side. She was making an EMPWR Coat, which is a water-resistant jacket that can transform into a sleeping bag or be worn as an over-the-shoulder bag when not in use.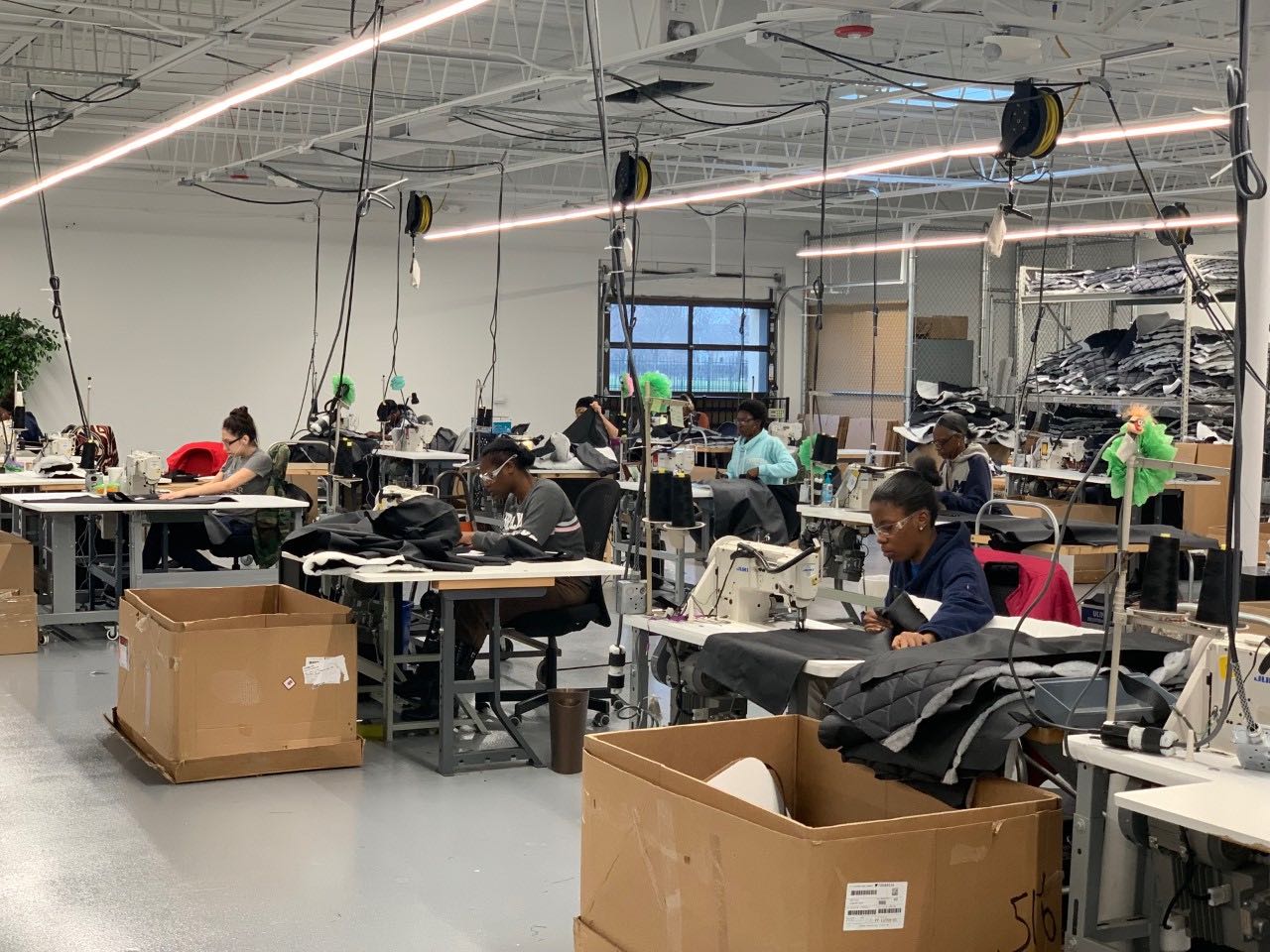 The coat was invented by Veronika Scott, CEO and founder of The Empowerment Plan. When Scott was studying industrial design at Detroit's College for Creative Studies in 2010, one of her professors challenged the class to design something to "fill a need" in the surrounding community. Scott was studying industrial design at the time and decided to focus on a problem she witnessed every day – the homeless population.
She pulled her inspiration for the innovative coat from doing research at a warming center in Detroit. Scott would visit the center every Monday, Wednesday, and Friday night at 8 p.m. for five months designing the coat. While there, she noticed a playground directly across from the center that was covered in tarps and was being occupied by two homeless people. A week later, the playground had burned down, and the two occupants had passed away.
"They paid the ultimate price to try and provide for themselves," said Scott. "The need that I wanted to address was helping someone that was displaced, and on the street. Not down the road, but right in this moment. How do you make the most impact?"
For the average person, a coat is worn for the purpose of warmth and/or fashion. For someone that is homeless, the EMPWR Coat keeps them warm, allows them to have something to sleep on, and somewhere to store their belongings.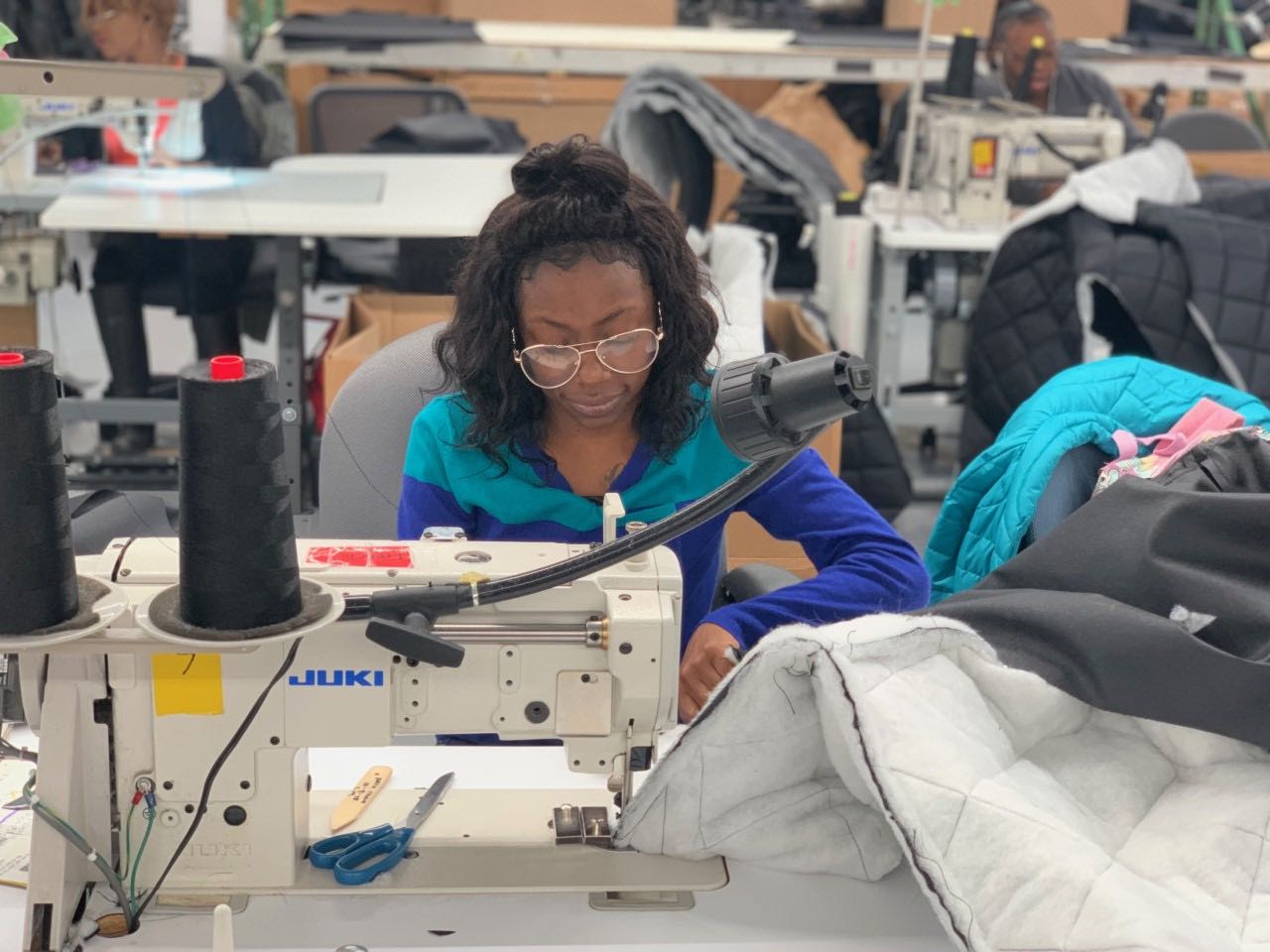 The coat costs $125 and is constructed of durable, water resistant Cordura fabric from Carhartt, upcycled automotive insulation from General Motors, Patagonia, and other materials provided by generous donors. Since Scott established The Empowerment Plan in 2012, the organization has made more than 30,000 coats and distributed them in all 50 states, 10 Canadian Provinces, and 18 other countries for disaster relief, refugee camps or to anybody in critical need. Donor can order or sponsor coats online.
What Scott has done with her initiative is tackle two pressing issues in the city of Detroit: unemployment and homelessness. The initial purpose of the EMPWR coat was to keep homeless people warm during what can be seemingly endless months of frigid Detroit wintertime weather. But The Empowerment Plan has evolved into more than putting a Band-Aid on an unhealable wound.
"When people are supporting a coat, they are not just supporting a jacket and giving to somebody in need," said Scott. "They are really supporting an individual on the job; helping them to get their life to be where they want it to be."
The non-profit, which started with three people making coats at Ponyride, now employs 37, with the intent to increase that number up to 60. The Empowerment Plan partners with other nonprofits and hires its workers from shelters for full-time employment. The group hires mostly women and almost always individuals who have dependents. Employees spend about 60 percent of their paid workweek making coats; the other 40 percent of the time is spent with case workers, or programs like skills training, domestic violence support, financial literacy, and GED prep. The goal is to get these individuals financially stable, ready for another job, and out of the cycle of homelessness.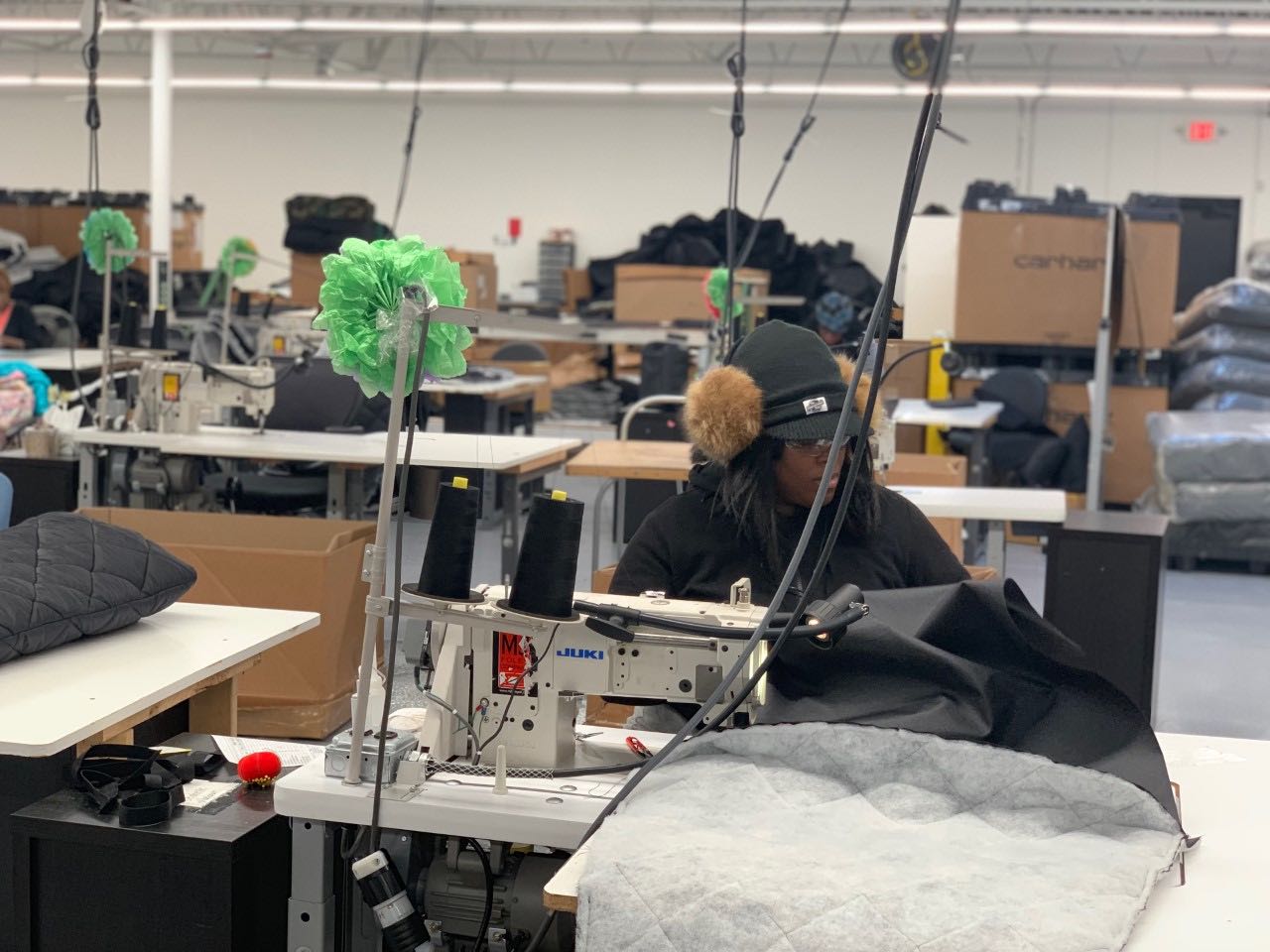 Scott said that the people who work for them come from a variety of backgrounds—some have their master's degrees while others are working toward their GED—and they strive to help them all.
"Our goal is to get people financially stable and ready to compete," Scott said.
Someone helped Moore before she was forced to go into a shelter with her children, which has prompted her to reciprocate the favor. Whenever the EMPWR coats are passed out, she is one of the first to volunteer. The Empowerment Plan has also helped her find a passion she did not know she had.
"This is more than just a job to me," said Moore, as she finished stitching a new EMPWR Coat. "It's actually a hobby, so I'm looking forward to going into a career that deals with sewing."
The Empowerment Plan currently has a fundraising goal to raise $125,000 to help 1,000 more people in need.