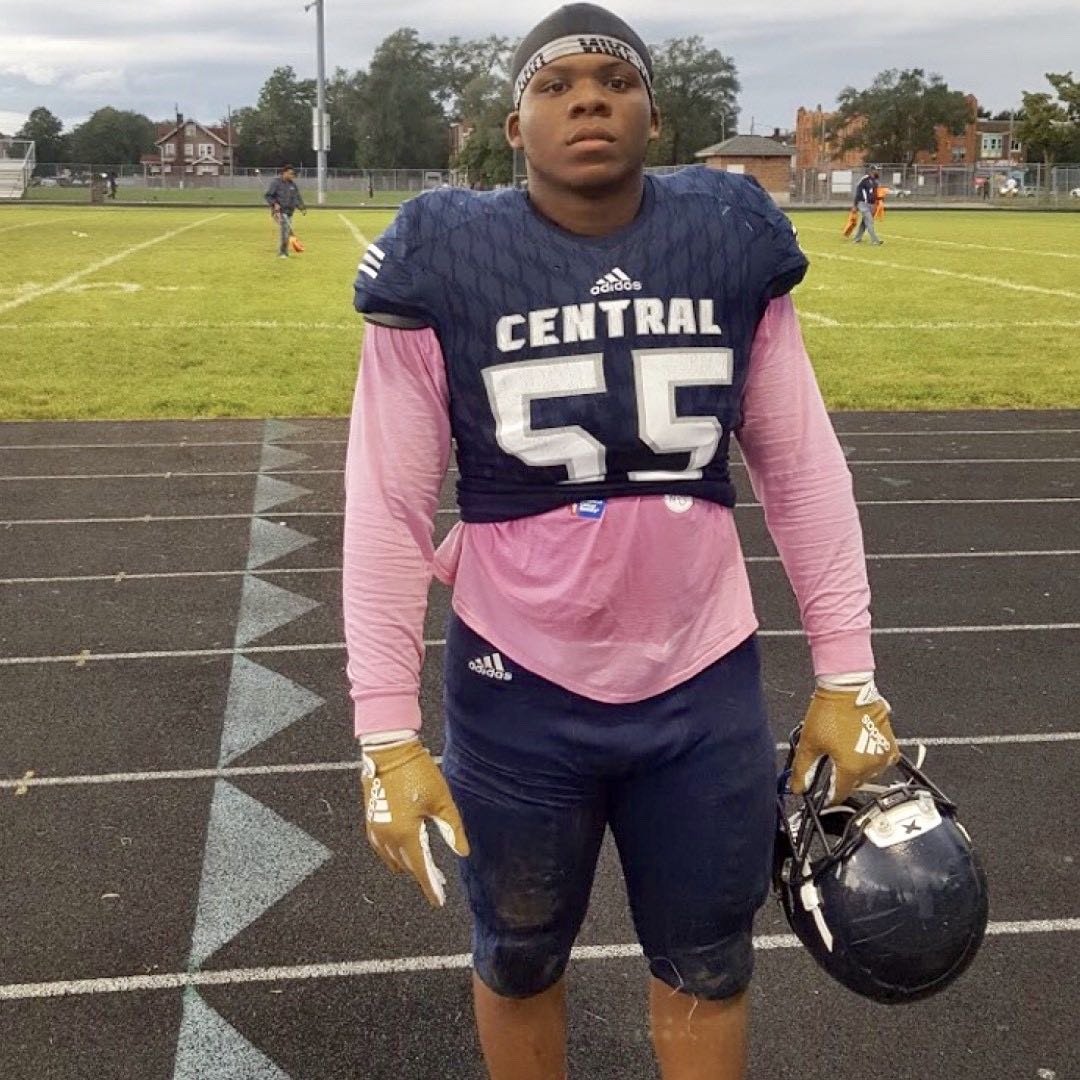 Detroit Central football's scoreboard did not work, its press box was badly damaged, as were the bleachers, and the team was wearing old jerseys. But through the good deeds of Life Remodeled, Ford, and the Detroit Lions, the football program on Linwood Avenue got a much-needed makeover for Thanksgiving.
"Our football team is a family. We spend a lot of time together," said Central head coach Jimmie Macon. "We got good coaches and great kids. The rest, just a little short."
A video of Lions quarterback Matthew Stafford, linebacker Devon Kennard, and wide receiver Marvin Jones visiting Central over the summer was played during the Lions' Thanksgiving Day game against the Chicago Bears. Unfortunately, the Bears won 23-16.
"When we heard what Life Remodeled and Ford were doing for Central High School, we wanted to get involved as well," said Kennard.
"Thanksgiving is the perfect holiday to do something like this because it's all about giving," Jones added. "There is nothing much better than being a Lion on Thanksgiving."
The Trailblazers were 8-3 last season and won the Detroit Public School League Division 2 city title. But the historic school is in one of the more rougher neighborhoods in the city and many of the student-athletes live difficult lives at home. So, Life Remodeled, Ford, and the Lions teamed up to renovate the team's press box, which had holes in the wall, and fixed the scoreboard. The Lions also gave them new jerseys and other equipment.
"Back in the day, you got a new jersey, I was wearing that thing 24/7," Stafford said. "It's great that our team as a football family can give back to another one."
Often in the city, football teams outside of King and Cass Tech get overlooked when it comes to recognition or donations. There are 16 Detroit Public School League teams and it was a good look for Life Remodeled, Ford, and the Lions to branch out the neighborhoods to offer support there.
"The good thing about renovating everything, people get to see that somebody's caring," said Macon. "Now they might want to look at it and say, 'Hey, let's take care of that. Hey, don't do that.'"
Central went 5-5 this season and made the state playoffs.