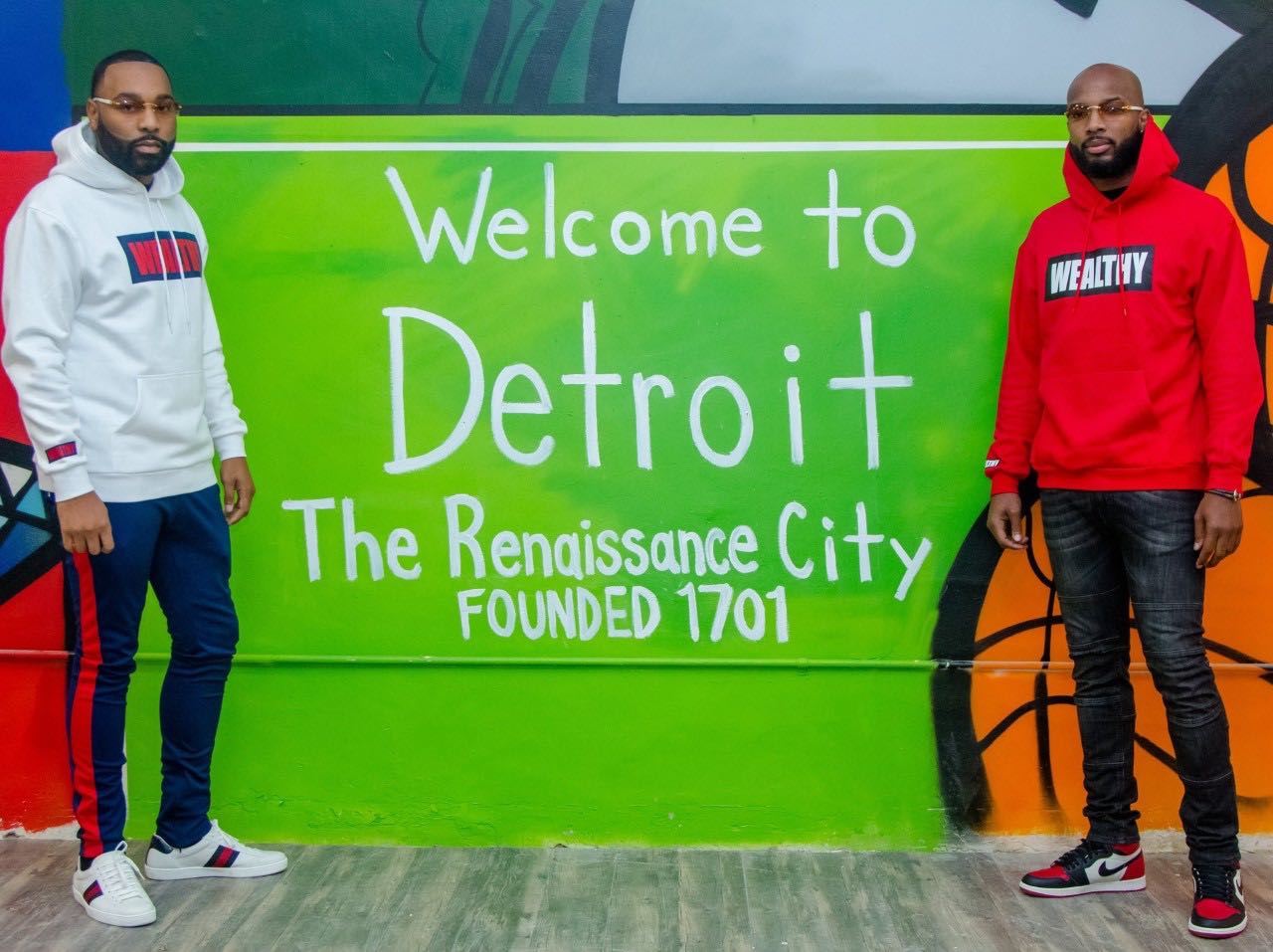 A Wealthy Mind is a terrible thing to waste.
That is why Rashad Hosea, 30, and Kuddles Hopkins, 31, college buddies at Saginaw Valley State University, created the Mentally Wealthy brand in 2015 to motivate their peers to have the mindset that being wealthy was not a measure of your physical possessions, but rather the mental strength to persevere through tough times. The popular streetwear brand was rebranded to the Wealthy Brand in 2016.
Wealthy Brand is moving from being just an ecommerce business to opening its flagship store on Black Friday, November 23 from 12-7 p.m. The grand opening will be held at 8126 West 9 Mile Road in Oak Park 48237. The ribbon cutting ceremony will start at 1 p.m.
The grand opening celebration will include special guest appearances by Detroit music artists AllStar JR, Drego, Beno and Peezy. State Representative Jewell Jones and former NFL player LaMarr Woodley will also be special guests showing support throughout the day.
"Our plan for the brand was never actually meant to be a fashion brand. It began as a couple of friends trying to spread a positive message on campus," said Hosea, who is from Detroit. "I'm glad my son is able to see the growth of the brand from the very beginning because this is all being set up for him."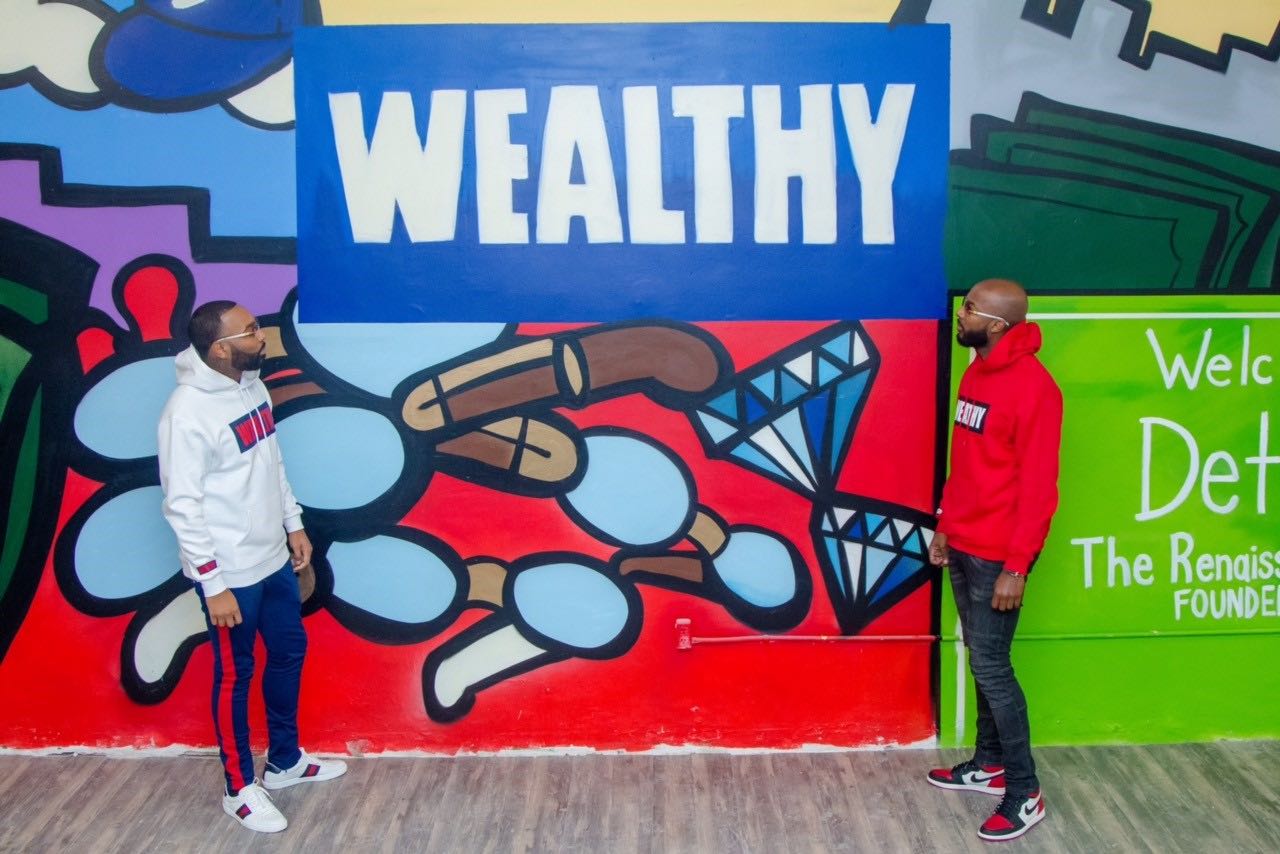 The two friends were like most, financially struggling college students trying to find the next event on campus providing a free meal. The mantra of being mentally wealthy is what kept up their spirits. Once the duo began to seriously study the fashion industry and pursue their passions, they changed the company's name to The Wealthy Brand. Now, you can find the block-style shirts and hoodies worn all over Detroit and on public figures such as Tee Grizzley, Deelishis, NBA player Kenneth Faried, and
Not only are the two business partners and college friends, they are also both fathers. Hosea is the father of one son and Hopkins is the father of four boys. The millennial dads have both gone through their share of adversity and want to use those experiences to set a foundation for their children to build on. Both being young, black, entrepreneurial fathers under the age of 35, teaching generational wealth to their children is their number one priority.
"I want my sons to know that all of the hard work being done now is to ensure they don't have to start over when they get older." stated Hopkins, who is from Saginaw. "The grand opening means more than just a storefront for the company. It's a visual example that if you follow your dreams, they will come true."
The Wealthy Brand is also throwing a party Wednesday night, November 21 prior to Thanksgiving. The Boss Up Party Black Party will be held in Eastern Market at 3434 Russell Street from 8-1 a.m. Tickets are sold out online but can be purchased at the door.