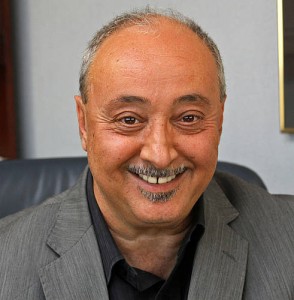 The issue of talent and applicants who are workforce ready has been an on-going saga in Detroit.  Recently, the city's bid to host Amazon's headquarters was thwart by a lack in mass transit, but also, the Motor City's ability to attract qualified talent.  The need for deeper discourses and even greater plans that move into action are essential if the region plans to become a hub that boasts a pool of talent to fill positions in the marketplace, but what skills and pathways are needed and how will Michigan meet a growing number of minorities ages 16 through 24 who are on the precipice of adulthood and yet unprepared with skills needed for the world of work?
The University of Michigan- Dearborn campus convened a symposium aimed at finding solutions to this very question.  With more than 85,000 youth ages 16-24 years old in southeast Michigan not attending school or working, the effects are deleterious to the individual and community at-large.  This population, referred to as "opportunity youth" are among a population in crisis with potentially lower qualities of life to include lower incomes, higher unemployment rates and negative physical and mental health outcomes.
The Opportunity Youth Forum "Pathways to Youth Engagement: Higher Education, Talent and Philanthropic Partnerships" featured leading funders and corporations, local government officials, non-profits and research centers prepared to discuss how to guide and fund a framework to support the region's most vulnerable young people.  Ann Serra, Director of Foundation and Corporate Philanthropy at the campus explains the goal is to help this group of young people, "reconnect to systems so that they can launch careers, get good jobs, and have life sustaining wages."  Serra maintains that in the city of Detroit there is a huge equity gap. "The number of African American youth is much higher in our region and though they've made gains, there remains a big gap between white and black students in terms of graduating from school and going on to post-secondary education whatever that is. We know that with any education, that even if you have a high school diploma, and even one year of training that you will over your life time make more."
Ismael Ahmad, Senior Advisor to the Chancellor says that the university has been very focused on supporting youth within this age group.  He contends, "their future and our future as a community are affected" by the current state of low education attainment and job readiness.  According to Ahmad, "Detroit is the epicenter of this problem nationally and we are way behind the rest of the country in taking this problem on.  These are young people that live in our neighborhoods, are part of our community and could be the next generation of leaders and we really need to invest in them."
The event was designed to generate awareness of existing collaborations while aligning efforts to build capacity youth engagement with a driving force to address the equity gap for young people whose future can be broadened through higher education and work force development.  Despite the fragmented landscape, the convening of such a session is a key initiative to move the needle in realizing better outcomes in education and employment for our youth.