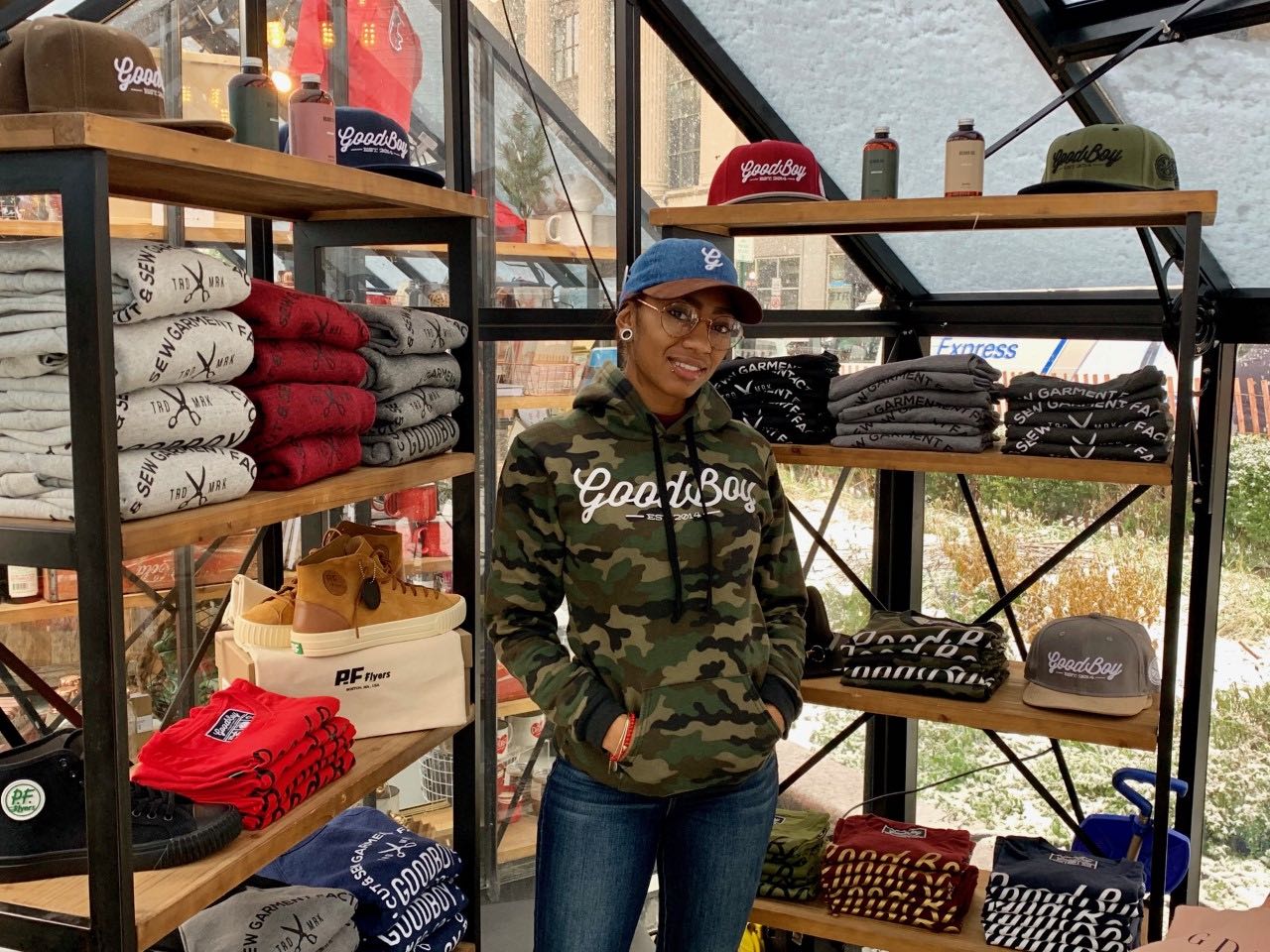 The snowfall Thursday morning came just in time for the Downtown Detroit Markets to have that winter feel as it officially opened to the public for the holidays. In its third year, the markets returns to 1441 Woodward Collective, Cadillac Square, Capitol Park, and surrounding areas from November 14-January 13.
Bedrock and the Quicken Loans Community Fund created the Downtown Detroit Markets and surrounding activations as part of their ongoing commitment to drive entrepreneurship and increase diversity among retail, food, beverage and art focused offerings within the city. The project gives local entrepreneurs the opportunity to test market their business concepts before investing in long term brick-and-mortar spaces in the heart of the city.
What is unique about this year is that 90 percent of the businesses are minority-owned, while more than 75 percent are specifically owned by women.
"I think that is pretty amazing," said Francesca George, Director of Tenant Relations and Experience for Bedrock. "We take pride in providing diversity and inclusion here at Bedrock. We had over 300 businesses and vendors apply to be a part of the markets and all of them were amazing. We couldn't get everyone a spot, but we wanted to create a diverse group with unique offerings and I think we accomplished that."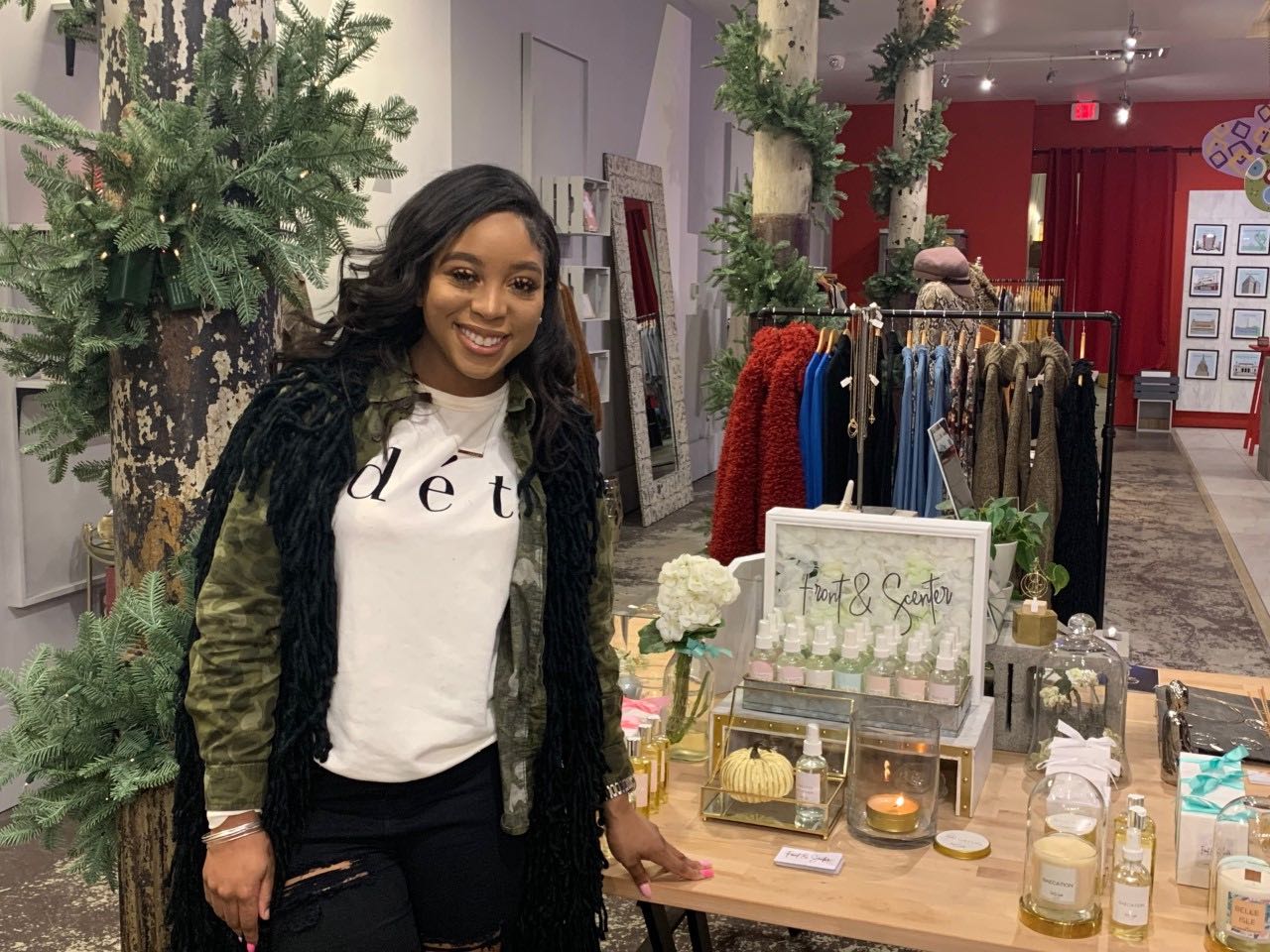 The businesses at 1441 Woodward Collective include 12thand Viv handmade candles, Front and Scenter candles and air sprays, MATURE LOOK clothing, David Vintage, Fly Behavior clothing, and Trinkets and Such chic jewelry, all owned and operated by African-American entrepreneurs.
The Downtown Detroit Markets give local artists, makers, and small businesses an unmatched opportunity to expose their brand to millions of shoppers in a dynamic retail environment.
"It is absolutely amazing that I am able to setup shop here with my brand," said Trinkets and Such owner Daisha Mitchell. "This is my second year being here for the holidays. I was at 1001 Woodward last year, so to be able to be a part of this again and to keep propelling forward in my business, I'm grateful for the platform."
Around the corner from 1441 Woodward at Capitol Park, site of the old state capitol building way back in 1837, there are eight more vendors, fire pits and seating areas, and the Capitol Inn, where patrants can enjoy cocktails and food under a heated tent.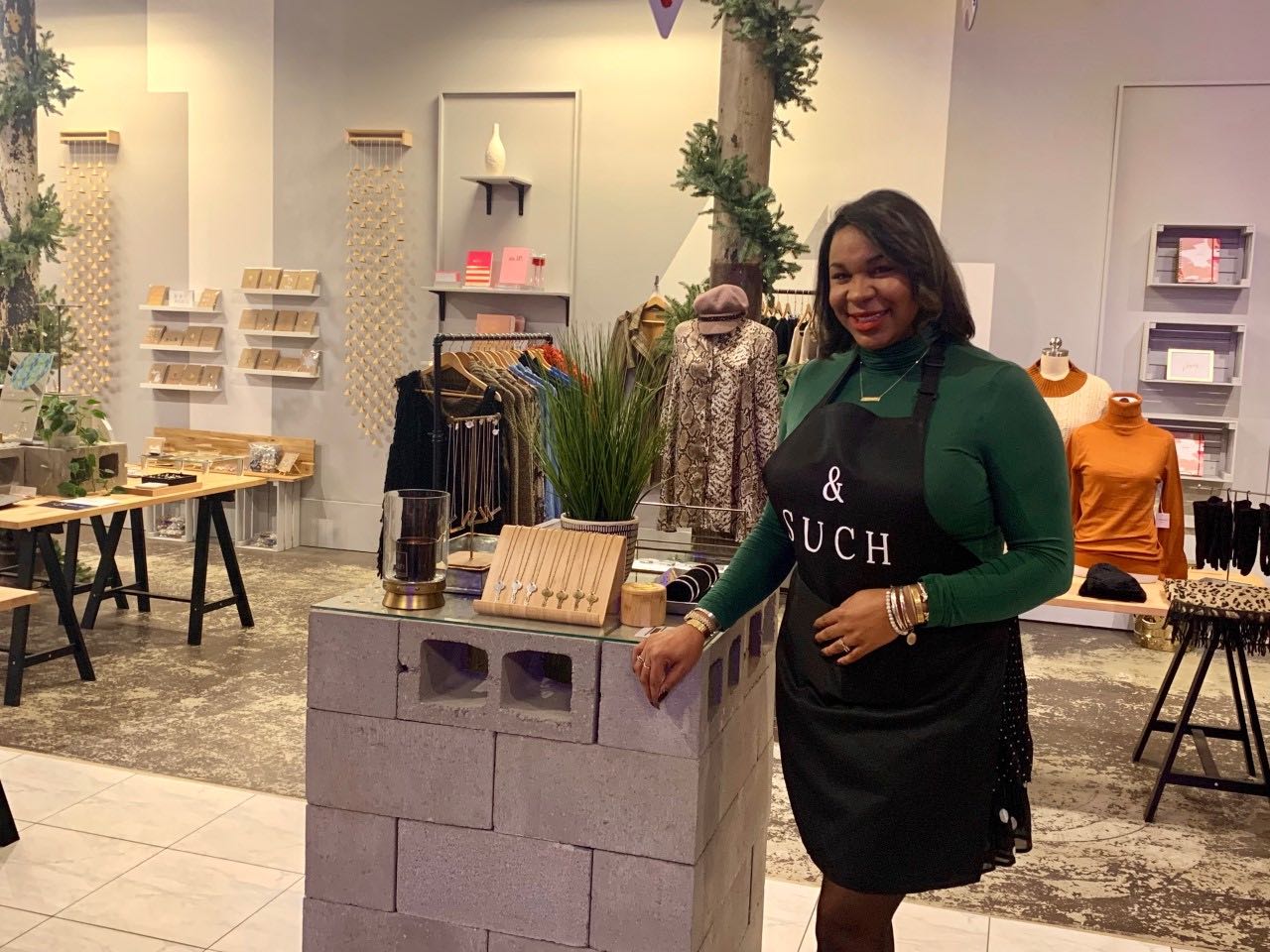 Greystone Gardens returns with its downtown Detroit Christmas tree farm full of beautifully crafted wreaths and various handmade holiday décor pieces.
"I grew up in Detroit coming down to Eastern Market to the farmers market, so this is great," said Lloyd Michael, who is a farmer himself and is running the tree farm. "The trees start at around $30 and go up to around $140, but they are all Michigan trees and graded USDA No.1 or better, so these are the Christmas perfect tree."
Along Woodward and the surrounding streets, Christmas trees, wreaths, lights, and other holiday décor give shoppers and those who are just passing by, the full Christmas experience beyond the markets themselves.
Large Christmas trees and over-sized topiary dogs line the Chase Bank building near Campus Martius. An Evergreen tunnel lines the Esplanade along Woodward Avenue and at the 1001 Woodward location, the Rainbow City Roller Rink is being installed. The One Campus Martius Building will house Santa Claus beginning Friday, November 16-Christmas Eve. Visit xodetroit.com for times.
"It was really important us to have a place where people could bring their families downtown to take a photo with Santa," George said. "And the best part of it all is that it's free. You don't have to pay to be able to see Santa. You can take a photo with your phone."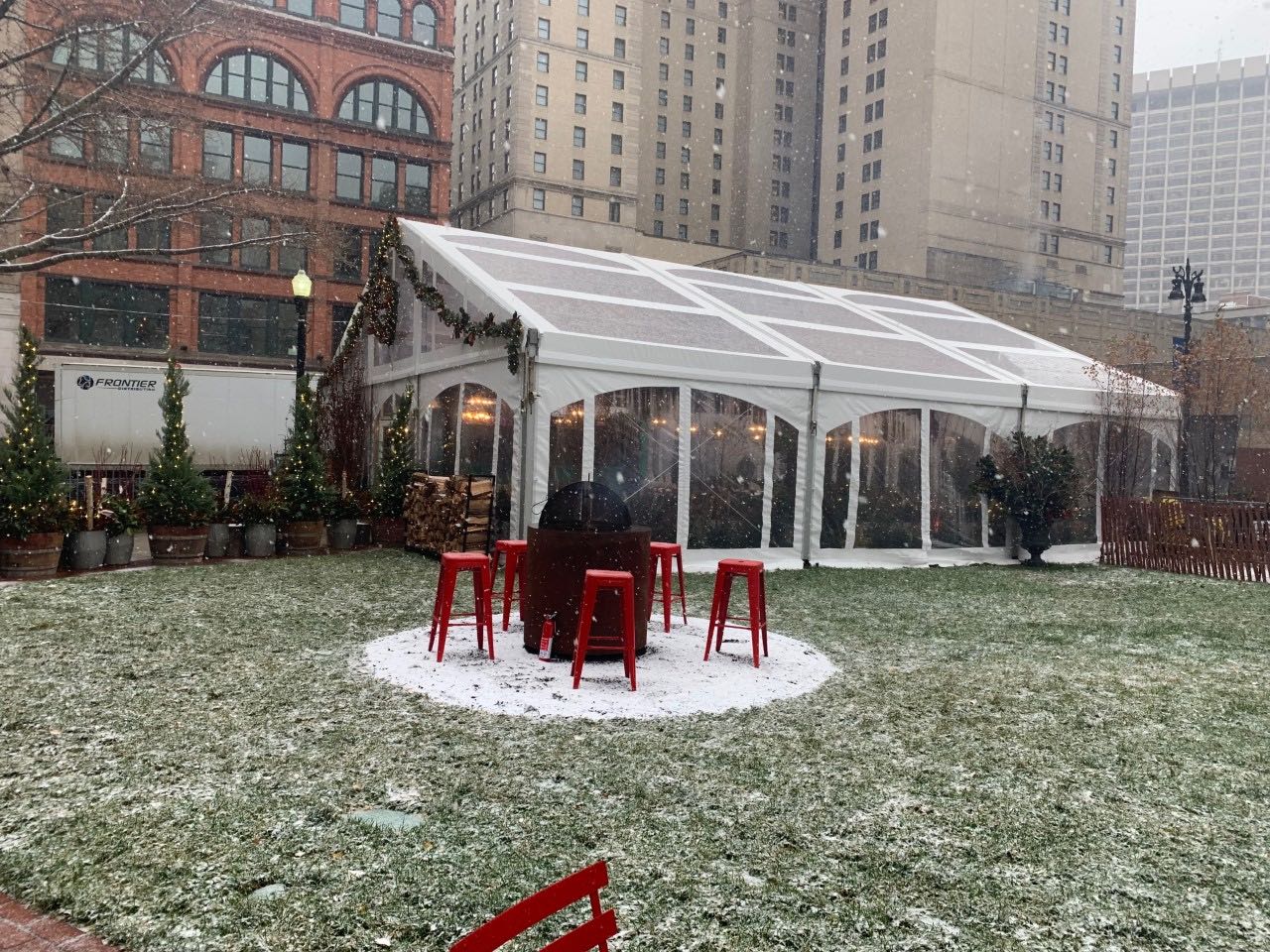 The Cadillac Square location will house 13 retail vendors, including GoodBoy Clothing from Flint, ILERA Apothecary, and Rock Paper Scissors cards and gifts, among others. All 13 of the small businesses at Cadillac Square are new to the Downtown Detroit Markets and GoodBoy Clothing jumped at the opportunity to have more light shed on the brand.
"This opportunity is going to allow everyone to see what GoodBoy is and what GoodBoy does," said Kellie Littlejohn, a brand ambassador for the clothing line created by Flint native Oaklin Mixon. "These aren't regular garments. They are handmade and of great quality. When I put these on, I feel the love that went into making the item. People will love it."
The Cadillac Lodge also returns this winter as a family-friendly pop-up space filled with games, cozy décor, and ski-lodge themes amenities. The restaurant inside was created in partnership with Parc in Campus Martius. The food and drink menu there is crafted by Executive Chef at Parc, Jordan Hoffman.
The Detroit Christmas tree lighting will take place Friday, November 16 from 5-12 p.m. Headlining the ceremony is 12-time Grammy award-winning gospel artist and Detroit native Cece Winans. The ice-skating rink will also be open for public use.