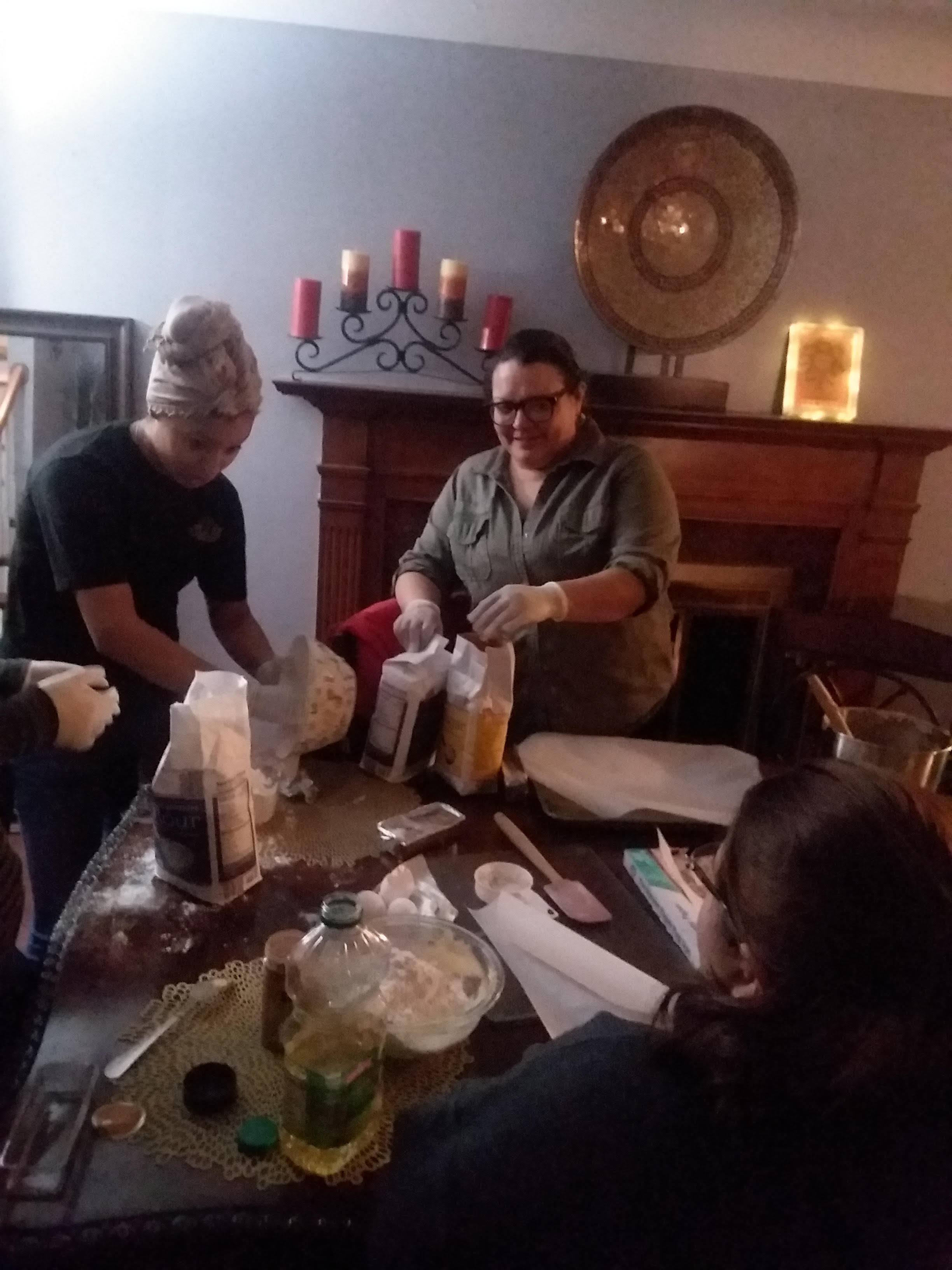 Sonia Alvarado had an important rule for her children as they grew up in southwest Detroit.
"If you could see over the pan (on the stove), you could cook," Alvarado said. "Everybody does something. Toddlers knead dough. My boys and my girls both. There is no not knowing how to cook."
Alvarado spent the past Sweetest Day making Mexican wedding cookies, called provolones in Spanish, with five of her eight children, ages 16 to 22.
Scenes such as this play out across Metro Detroit as families come together to share meals, stories and love, especially during the holidays.
The Fisher family is no different.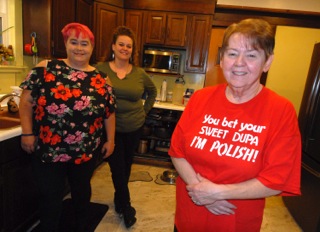 "What is important is for families to cook together so they can be together as one as well as sharing and carrying it on from one generation to generation," said Nicole Fisher.
Fisher said her family starts to come together more frequently as the holidays approach and spend as much time together as possible when the holidays occur.
"Holidays are meant for families to be together," she said. "How much closer can you get than in the kitchen cooking a favorite family dish?"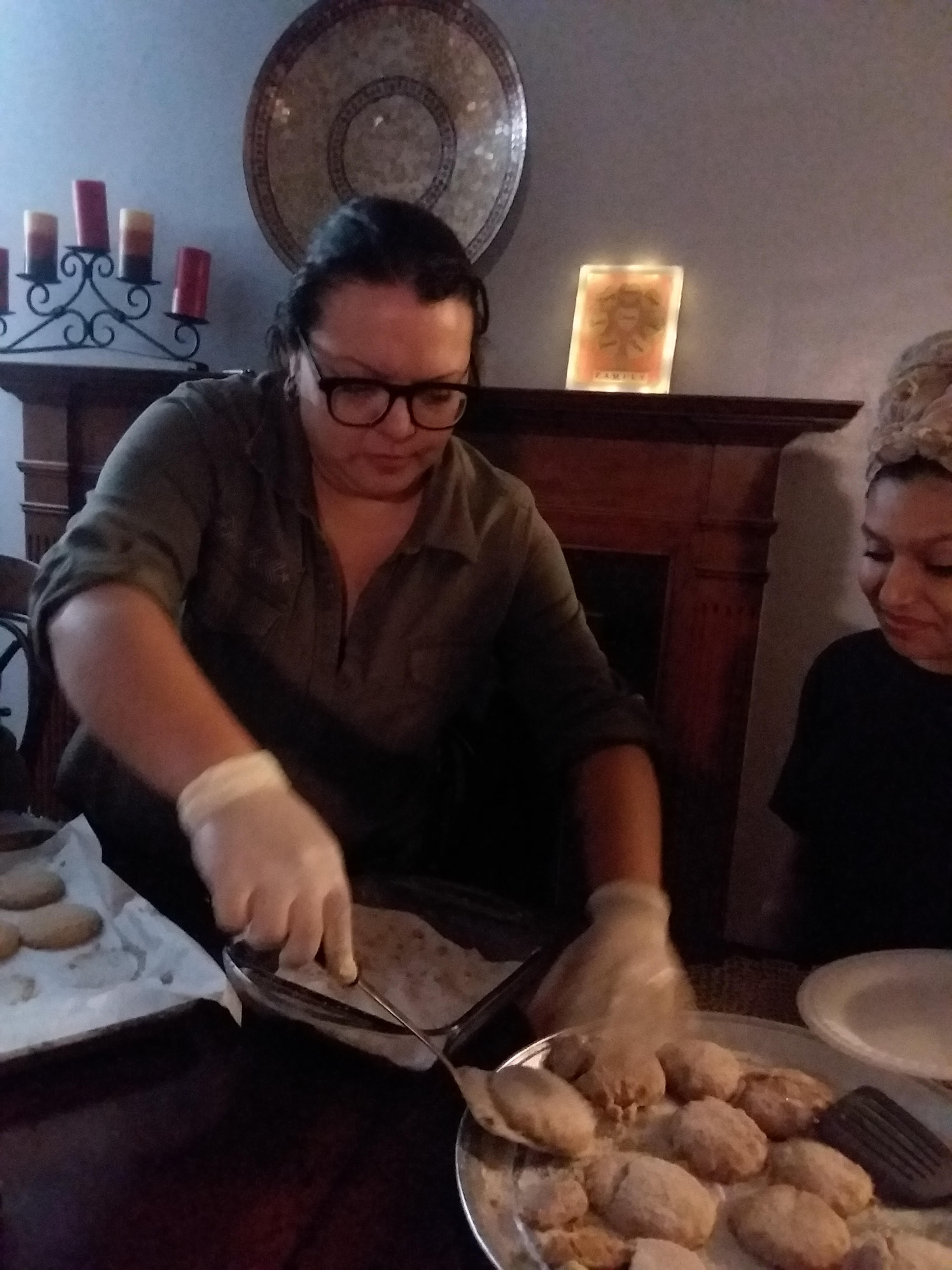 Cooking together isn't just about eating tasty food. The tradition of gathering to cook also keeps their culture alive.
"It is food that binds us to our (Latino) culture in a lot of ways," Sonia Alvarado said. "It is what makes us who we are. Everyone has a recipe and you are proud to be singled out for making something everyone likes."
The Alvarados make tamales during Christmas, tons of pies and cookies for Thanksgiving and loads of sweets for barbecues.
"It is the one thing I remember most as a child," said Dawn Alvarado while helping her mother make the cookies for Sweetest Day last month. "It is how we bonded. It is how we spread our love to people."
That concept is nothing new, according to a 2014 study by University of Tampa professor Gina M. Almerico, published in June 2014 in the Journal of International Business and Cultural Studies.
"Culture is not inherited; it is learned," Almerico's study concluded. "Many people affiliate the foods from their culture, their childhood, with warm, good feelings and memories. The food is part of who we are and become. It ties us to our families and holds a special worth to a person."
As Thanksgiving approaches, Sonia Alvarado said she is thankful her children are able to free up time to bake and cook with her.
"I love this," she said as her family mixed dough, packaged cookies and shared funny stories. "I am so thankful for this."
Family Recipe: Kapusta from the Fisher Family
Kapusta is a Polish dish pronounced kah-Poos-tah and is comprised of cabbage that has been braised or stewed with bacon or pork fat.
Ingredients: 32 ounces of sauerkraut that has been cleaned. (This version is called kapustah kiszona, which notes sauerkraut is being used instead of cabbage).
At least a quarter-pound of bacon strips. Pork fat can be substituted.
Season to taste with salt and pepper.
Caraway seeds, optional.
Sautee the mixture together until the sauerkraut is the crispness you desire. Sauerkraut has a strong flavor. Keep that in mind when seasoning.
About Post Author