Everyone in Detroit is chasing a bag as the holidays approach, whether that entails waking up every day to punch a clock or squeezing the most out of the day as an entrepreneur. Then there are those who are not able to do either and are in need of a blessing.
That is where Detroiter blogger Taylor Winter Wilson steps in with her "Blessing Bags Detroit" initiative. Sunday, November 18, Wilson and her team of volunteers will distribute care packages to the homeless community in Detroit just in time for Thanksgiving. The Blessing Bags will consist of items such as hats, gloves, socks, warmers, non-perishable food items, hygiene products, and more. The goal is to reach those at area shelters and homeless havens who otherwise will not receive anything.
"Blessing Bags are important because a lot of homeless shelters turn people away for various reasons," said Wilson, who is an alumna of Cass Tech. "They give priority to women with children, single women, kids, and then men. A lot of men get turned away because of capacity and now they don't have access to resources."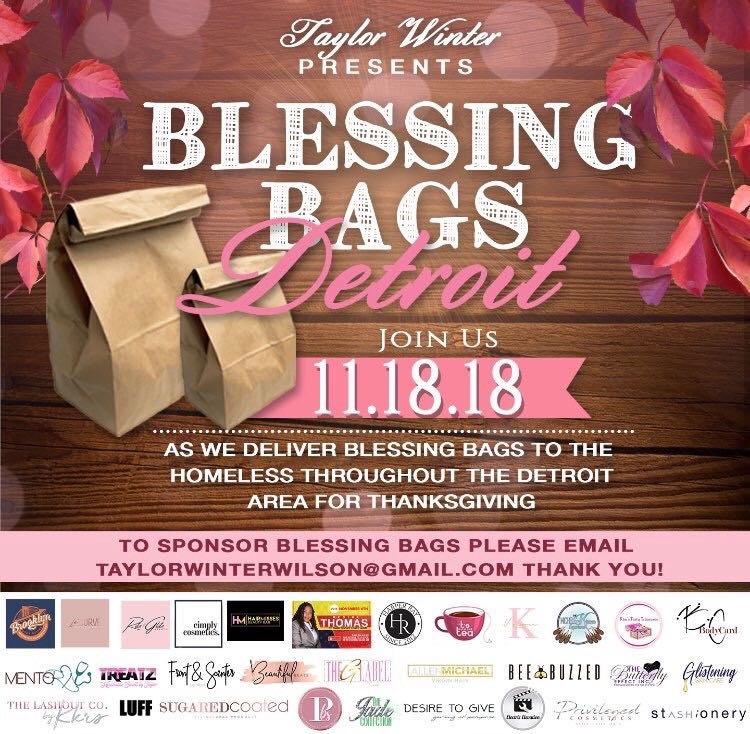 Blessing Bags began a few years ago when Wilson was a student at Eastern Michigan University. She was the president of a student organization that she founded called Bronze Beauties. The organization dealt in community service, volunteering at local shelters and cleaning up the neighborhood, among other efforts in the Ypsilanti area.
But Wilson wanted to do more, so she took to the internet for inspiration.
"I found some volunteer ideas on Pinterest," she said. "I saw Blessing Bags on there and different ways to do them. So I took what I saw on Pinterest and put my own twist on it. The first time I did it, we put sandwiches, fruit, and other healthy items in the bags and passed them out around Thanksgiving, which I think is the perfect time because it's cold."
This year, Wilson plans to pass out 100 bags for Thanksgiving, with donations she garnered from family, friends, and other sponsors. Since she graduated from college a year ago, there is no student organization to assist her, but the outpour of support has been tremendous. Small businesses such as Brooklyn Body Butter donated some product to put in the Blessing Bags. Owner Jasmine Matheney donated over 100 sample size jars of her popular body butter.
What separates Wilson's bags from similar initiatives is that her bags are decorated TJ Maxx shopping bags, so recipients can reuse them. Each bag will have a blanket inside, hat, gloves, food, and hygiene products, among other items.
"I didn't put anything in the bags that I wouldn't get for myself," said Wilson. "I don't think of this as charity because at the end of the day, homeless people are still human. I don't want to give them a crappy bag because that can make them feel even worse about themselves."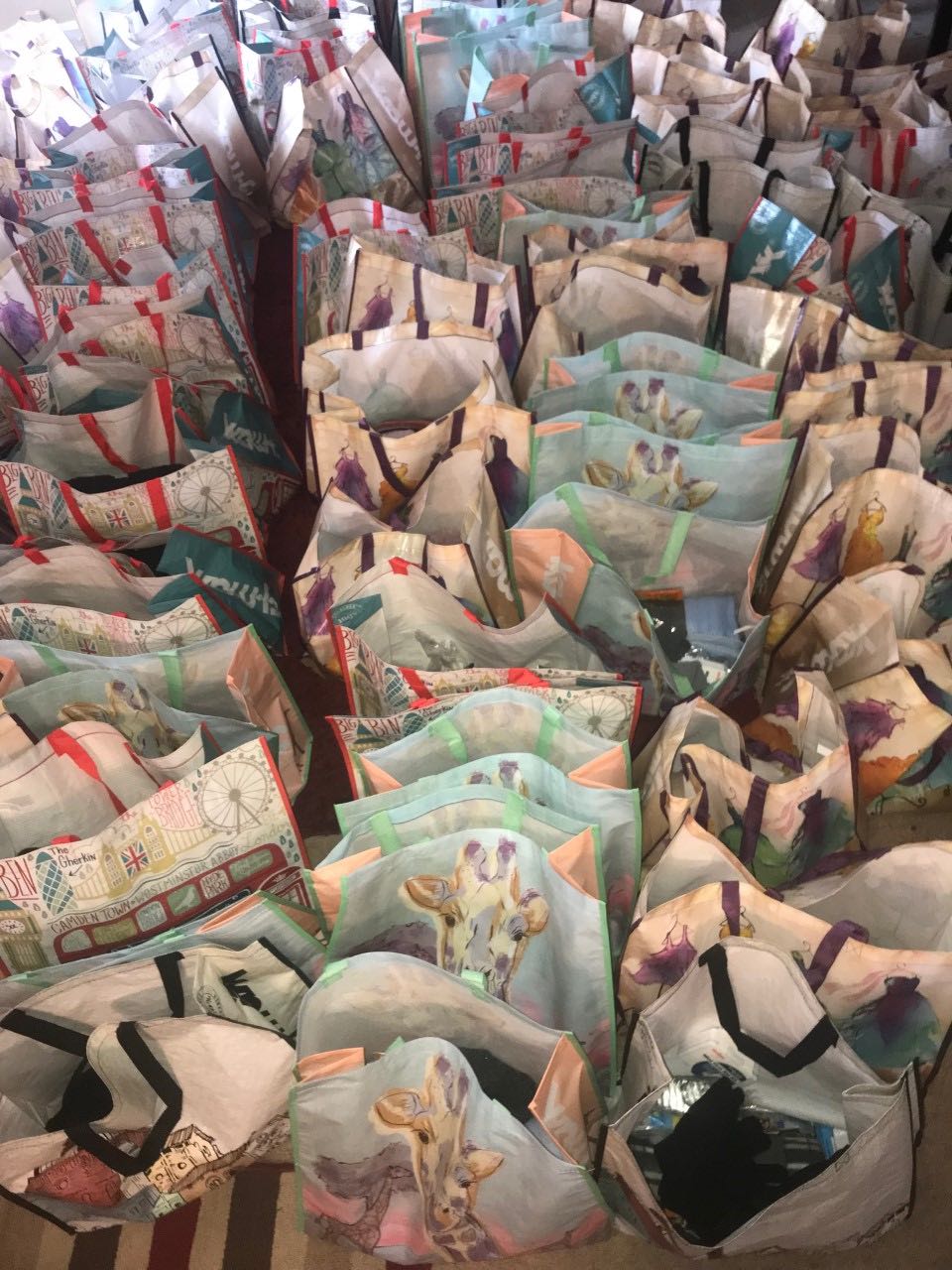 Wilson, 24, pulls her inspiration to help the homeless from her personal experiences. When she was younger, her mother was involved in abusive relationships, and they did not have steady housing. Her grandmother raised her for most of her life but at times they did not have anywhere to go. Wilson reminisced on the time her and her mother were forced to seek help at a local shelter.
"We left in the middle of the night and went to a homeless shelter," she said. "I don't remember where it was, but we stayed there for a few days. It was very awkward for me because we were all packed in one big room, on little beds, and they fed us. We almost didn't get in and I think that if my mom didn't have me, she wouldn't have gotten in."
Wilson said she would like to see her initiative grow into a non-profit and see Blessing Bags spread to other cities. She hopes her cause will inspire others to lend a helping hand this holiday season in the city.
The Blessing Bag count for this year is currently at 85 for but she would like to reach 100 or more. She is still accepting donations and can be reached by email at taylorwinterwilson@gmail.com or through Square Cash at $TaylorWWilson.