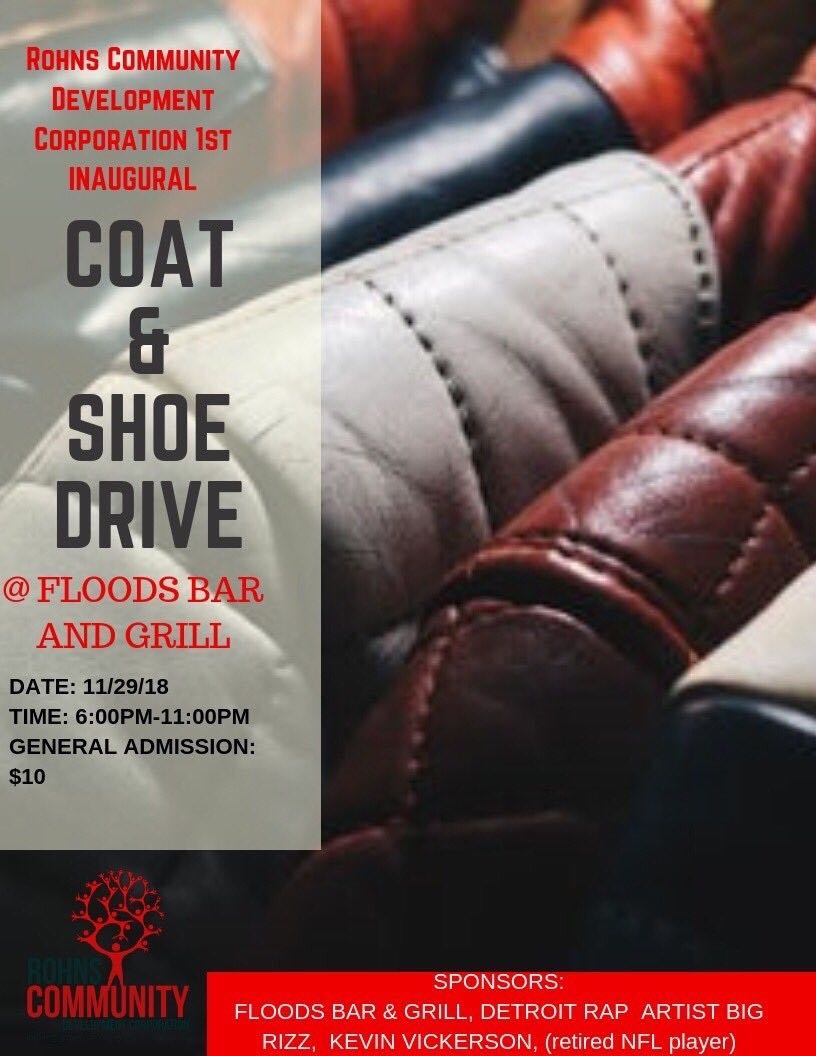 The Rohn's Community Development Corporation (RCDC) will hold its inaugural coat and shoe drive Thursday, November 29 from 6-11 p.m. at Floods Bar and Grill in downtown Detroit. Admission is $10.
RCDC is requesting gently used coats and shoes for all ages. They hope to raise 100 coats and 100 pairs of shoes for residents in the community. Monetary donations are also accepted. Floods is offering half-off food and drinks.
"It's heartbreaking to see families and children without coats and shoes in the cold weather. As a compassionate person, I made it my duty to help in any way I can, said RCDC founder Williams Harris. "Kevin Vickerson and Big Rizz are great additions to the initiative and I'm glad they're so willing to support our cause."
Sponsors for the event include Floods, Detroit rap artist Big Rizz, and retired NFL player and Detroit King graduate Kevin Vickerson.
RCDC is an organization designed to uplift, revitalize, and inspire inner-city communities where citizens feel hopeless or despaired by their environment on Detroit's east side.