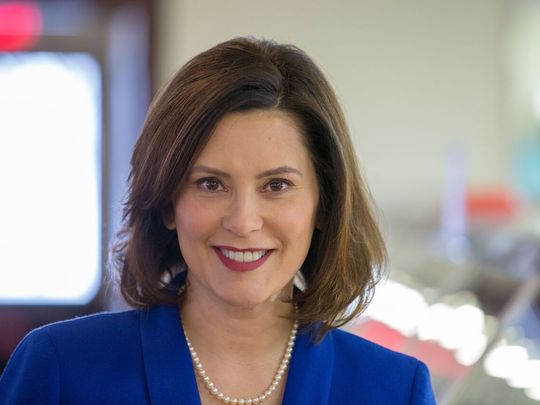 Michiganders are ready for a governor who knows how to get things done. I'm ready to get to work with everyone who wants to solve problems for the people of our state, and I need a legislature that has my back so we can actually solve problems. That's why it's so important that every Michigander gets out and makes their voice heard this November. We've got to get out and vote so we can get to work making sure every Michigander can build a life for themselves here.
Making sure everyone in Michigan can thrive starts with fixing our education system. Right now, Republicans in Lansing who have never stepped foot in a public school are making decisions that impact students and educators across the state. I believe every child has a birthright to a great public education. I have a plan to get every Michigander on a path to a high wage skill by implementing universal pre-k, tripling the number of literacy coaches in our schools, and treating our educators with the respect they deserve. I'll create the MI Opportunity Scholarship, a two-year debt-free plan that can be used at community colleges, skills training programs, or to bring down the cost of a four-year degree. I'm ready to get to work making sure everyone can get a great job that pays them well so they can raise their family up and retire with dignity here.
We've also got to make sure everyone can get to their job safely, without blowing a tire or cracking a windshield. That means fixing the damn roads the right way the first time, with high-quality materials and mix so we get the job done right. I've got a real plan to make a bold $3 billion investment in the rebuild Michigan infrastructure bank to make sure that in Michigan, the state that put the world on wheels, everyone can get to their destination safely.
Our roads are just part of the problem when it comes to driving in Michigan. Right now, Michiganders are paying the highest auto insurance rates in the country. I'm ready to bring down the cost of auto insurance by cracking down on fraud and frivolous lawsuits, adding cost controls, and banning insurers from charging more just for not living in a rich neighborhood. I'll make bringing down the cost of auto insurance a priority in the first 100 days of my administration, because nobody should have to look at the cost of auto insurance before they look at a car note.
Every Michigander deserves access to quality, affordable health care. As Senate Democratic Leader, I worked across the aisle to expand Medicaid to more than 680,000 Michiganders. I'm proud of the work that I did, and as governor, I'm ready to get to get to work expanding Medicaid even further. My opponent Bill Schuette filed nine lawsuits as Attorney General trying to gut the Affordable Care Act and rip away protections for people with pre-existing conditions. If we're going to get to work expanding health care to everyone in Michigan, we can't let Bill Schuette anywhere near the governor's office.
If you're ready for a governor who can get things done that will actually make a difference in your life right now, please cast your vote for me on November 6th. Remember, there's no straight-ticket voting this November. It's so important that Michiganders check their entire ballots. Make sure you have a plan to get to the polls, and bring a friend with you, because every vote matters in this election.
I'm proud to have the endorsement of President Barack Obama, Mayor Mike Duggan, Executive Warren Evans, Prosecutor Kym Worthy, and Sheriff Benny Napoleon because they know I'll work with everyone who wants to make a difference in Michiganders lives right now. We've got a lot of work to do. Let's get it done.