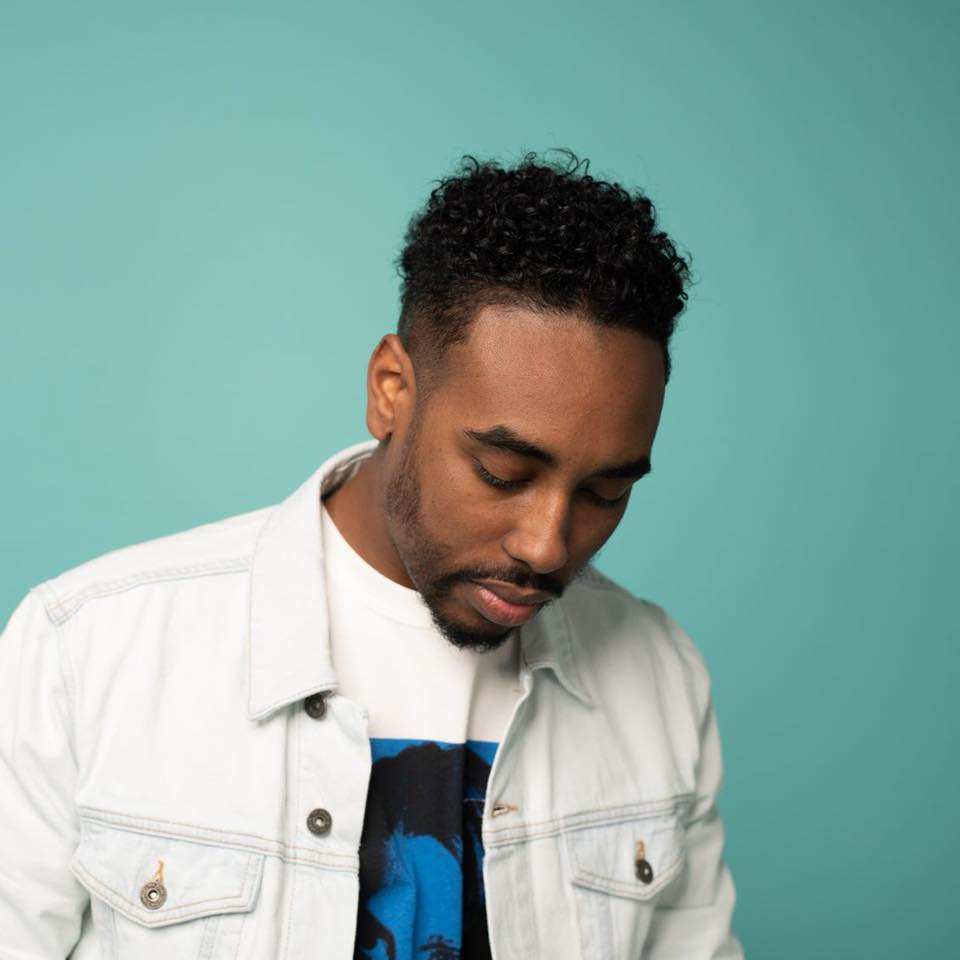 If you haven't heard of APROPOS I won't shade your connection to Detroit music but don't worry, you're about to hear a lot about him in a very BIG way. APROPOS chopped it up with City.Life.Style ahead of his the release of his album '(Verse)atility' and his upcoming performance at the 2018 Michigan Chronicle Best In Black Awards on December 1st:
City.Life.Style: What does your name mean? How did you come up with it?
Apropos: One definition of Apropos is "pertaining or in reference to." I feel as if I pertain to several genres of music and that my style and sound is always appropriate. I wanted to evoke those emotional ties with a moniker that would establish that sentiment every time you hear my name.
CLS: How did you start in the music business? What are your musical roots?
Apropos: I quit my full-time job last September to focus on music full time.  4 months later I got a call from Beverly Martel & IAMSOUND, independent music labels based in London and LA. They liked the music I was releasing independently through my own company, Apropos Music, LLC. throughout 2017 and they eventually offered me a recording and publishing contract.  I feel blessed to have the support– My roots are classical Motown, hip-hop, neo-soul, and alternative rock.
CLS: Your sound is very soulful but different. How would you describe your style as an artist? What is your inspiration?
Apropos: My goal is to blur the line between classic and contemporary. I like to refer to it as #ModernMotown because my goal is to take Detroit's classic Motown soul sound and combine it with my fresh and modern sensibility. My biggest inspiration for this project is Marvin Gaye. I like to think that a lot of my music sounds like his would if he were coming up today.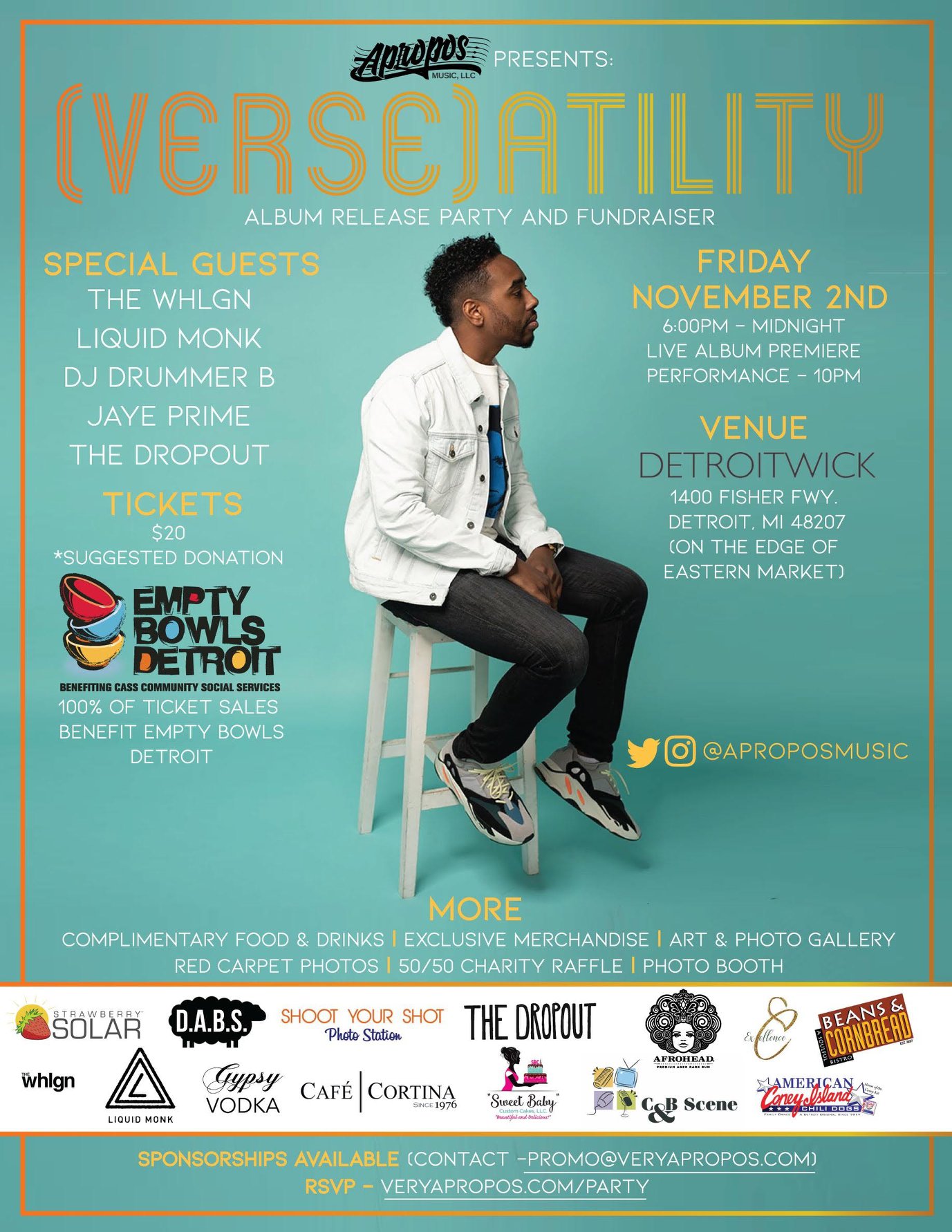 CLS: What should music lovers expect from your upcoming album?
Apropos: This album takes listeners on a journey of so many styles of music. Expect a taste of pop, soul, Motown, rock and even one that's a little country!
CLS: What's up next for you?
Apropos: Next up is hitting the road and playing shows in the UK. Beyond that, I honestly look forward to performing in places where people will enjoy and appreciate my art. I will never have anything but love for the city of Detroit, but in all honesty, at this moment, my songs are getting way more streams internationally and other major cities in the U.S. Detroit is behind places like New York, LA, Chicago, etc… and I'm hopeful that will change. I will always support the city and I truly hope they will come to support and appreciate me. Because I've got nothing but love.
Join Apropos at the upcoming (Verse)atility Album Release Party & Fundraiser on Friday, November 2nd. Follow Apropos on Facebook @VeryApropos, Instagram @AproposMusic and www.veryapropos.com for more information.