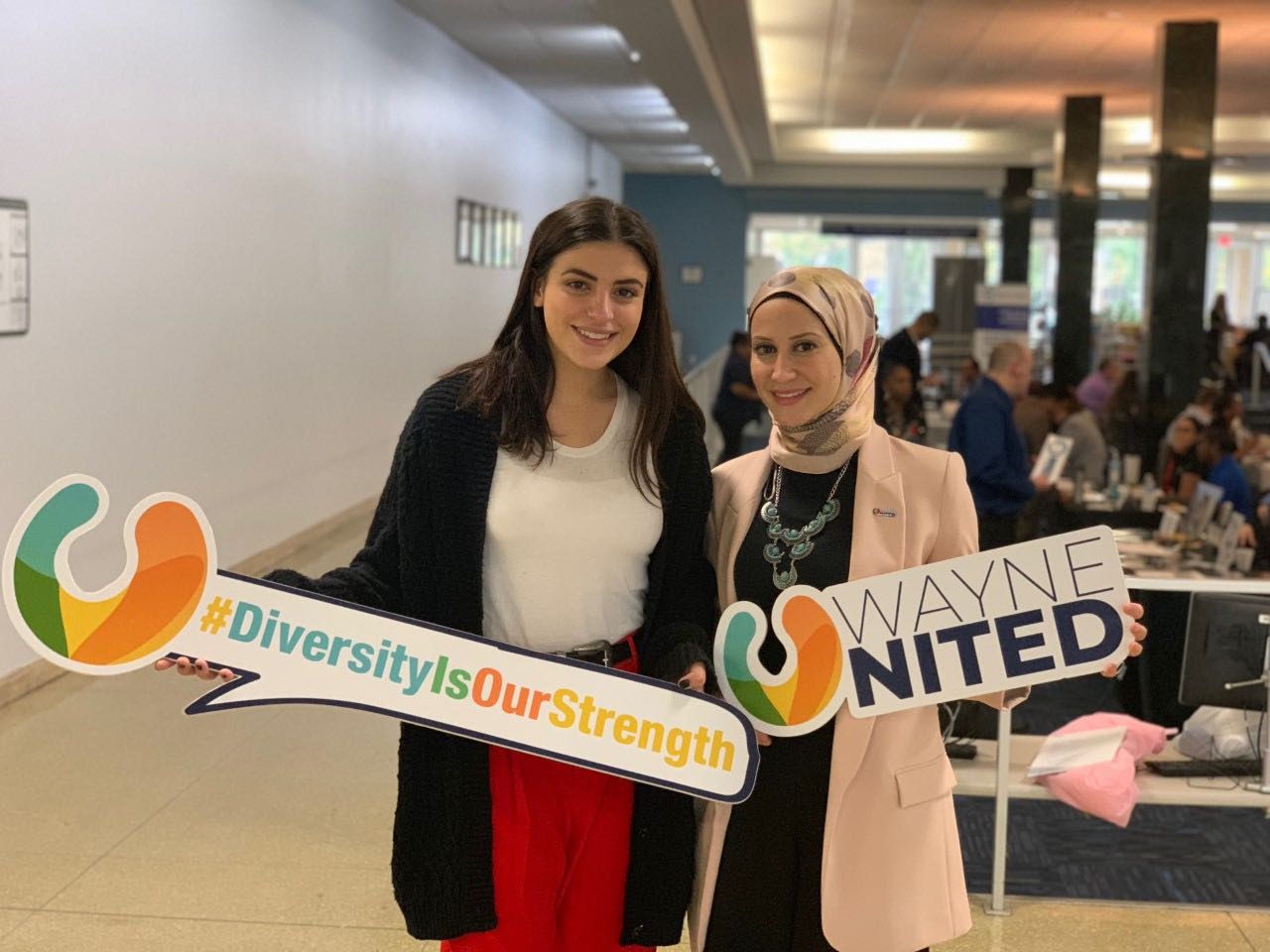 Paul Thompkins did not think he would be helping customers at Home Depot transport bags of concrete, flowers, and appliances to their cars when he got out of the United States Army in 2016. He planned on enrolling in graduate school and finding a job that would combine the business management skills he had learned in college with his four years of experience in an artillery unit.
Yet, here he was two years later, working a job he did not expect to be at, taking orders as if he was in the military again, and feeling hopeless about his future career prospects.
"I just knew once I left the Army it would be easy for someone like me to get a job," said Thompkins, who is 30. "I earned a degree, I served my country, and I wanted to get back into the civilian workforce. I thought the country that I served would have served me better."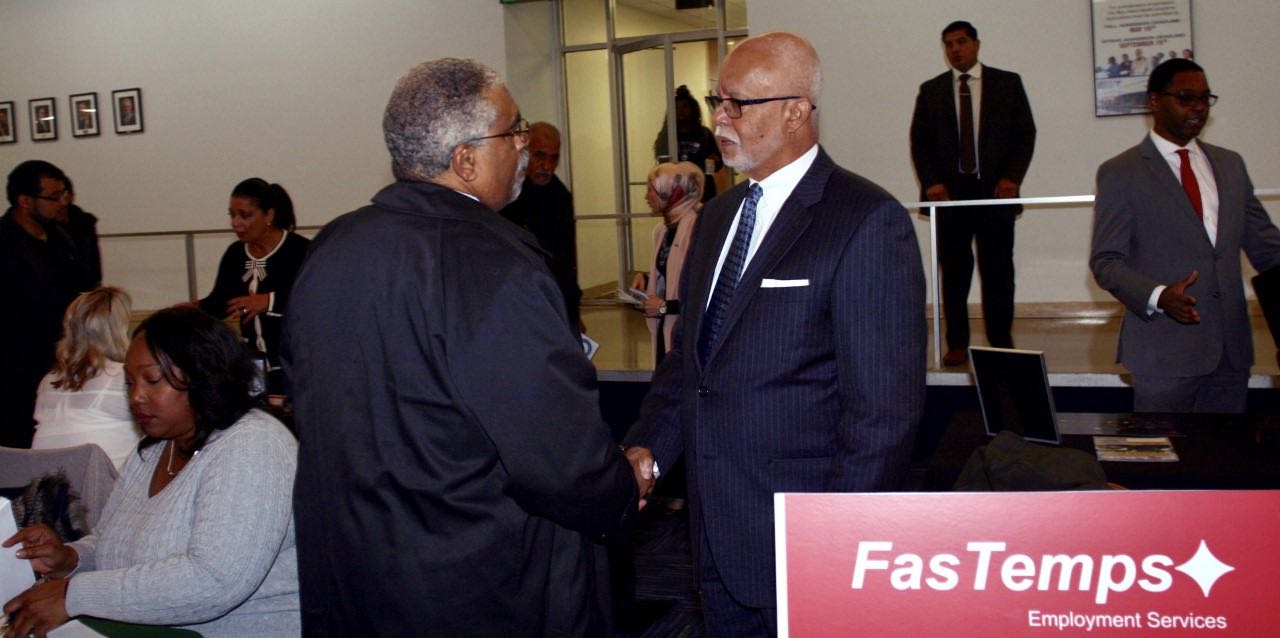 Thompkins was one of hundreds of metro Detroit job seekers either looking for employment or in search of better opportunities at the Wayne United job fair on the campus of Wayne County Community College District (WCCCD).
Wayne United is an initiative launched by the Wayne County Executive's office to promote diversity and inclusion throughout the County. The job fair put a special emphasis on assisting employers identify perspective employees from within underserved communities including veterans, refugees, immigrants, and returning citizens.
"I am absolutely committed to the reality that talent is evenly distributed throughout the universe," said Wayne County Executive Warren C. Evans. "But what people often don't have is opportunity and opportunity is what makes that talent blossom. That is what makes events like this one so great because it gives refugees, immigrants, returning veterans and returning citizens an opportunity to showcase their talents through employment."
Among the 35-plus vendors in the lobby of WCCCD's student center included International Trucking School, the Westin-Southfield, MCM Staffing, Sentech Staffing, IHOP, Subway, Global Detroit, and Goodwill, among others. Those who RSVP'd were able to share their resume with employers prior to the day of the fair, but walk-ins were not turned away at the door.
Wayne County is the most populous county in the state of Michigan and serves as one of the most diverse communities in the entire nation. It is home to large African-American, Hispanic, Asian, German, Polish, Irish and Arab populations and also has a large concentration of immigrants and refugees spread out over 43 communities. They need jobs and better opportunities, which Evans and his team are dedicated to providing.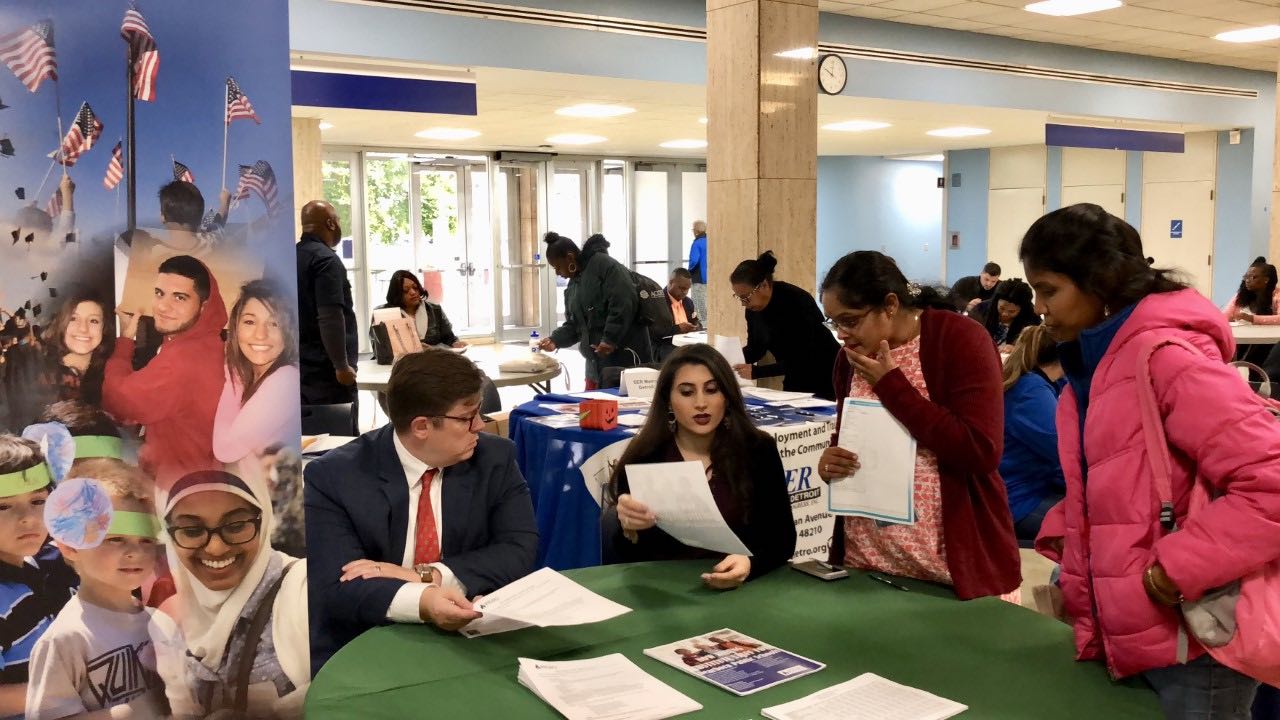 "The county executive is very passionate about diversity," said Zaineb Hussein, Director of Diversity and Inclusion for Wayne County. "He's been known to say that adversity is our strength and it's a very common theme in a lot of his messages. Because of that, he likes to create initiatives and events that highlight Wayne County's diversity and today we hope those who came today needing a job, walk away with one."
In September 2018, the unemployment rate for veterans in the country was 3.4 percent, down from 3.7 percent from last year. According to an article by Forbes, between 60 and 75 percent of ex-offenders are jobless up to a year after release. The Bureau of Labor Statistics also reported the unemployment rate for foreign-born persons in the United States was 4.1 percent in 2017. Abd while those numbers are decreasing every year, there are citizens like Lourdy Ayton, who hails from the Bahamas and attends WCCCD, but needs stable employment that will enable her to provide for her family. She said she applied for several jobs through staffing services at the job fair, in hopes of landing one that will pay her a livable wage while she is in school.
"I am so glad to attend a college that will not only provide me with a quality education but will ensure that I am able to live comfortably while doing so," said Ayton. "A lot of times when you are new to this country, they want you to work long hours for pennies. I am a U.S. citizen as well and I came here for fair opportunity."