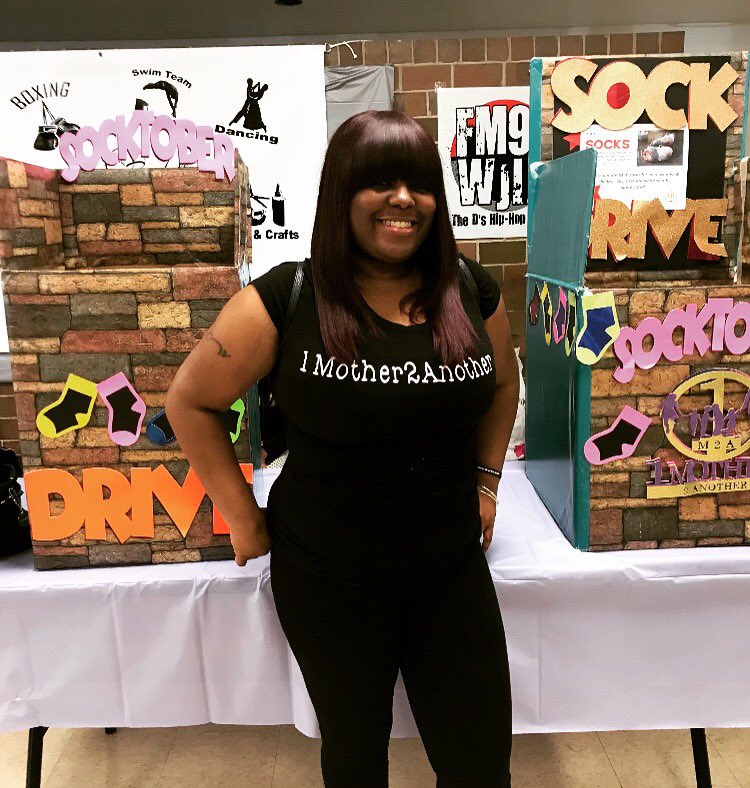 It is October in Michigan, temperatures are dropping by the day and coat, hat, and glove donations are ramping-up for those in need. But what about socks? People need to keep their feet warm, since feet have a huge impact on body temperature and heat loss during the cold months.
Native Detroiter Ericka Woods unpacked the solution to that, starting her own "Socktober" initiative three years ago, where she collects and passes out socks to Detroit's homeless population. Woods began this year's collection process October 1 and plans to carry that through the end of the month. Her goal is to collect enough socks to giveaway on Thanksgiving morning at local Detroit shelters.
"In November and even in October, it usually begins to get cold, so I started collecting different items like blankets and passing them out," said Woods. "I saw that someone was collecting and passing out socks in another state and I thought it would be great if we had that here in Detroit."
Since it began, Socktober has collected over 2,000 pairs of socks and Woods plans on collecting another thousand pairs this year. Homelessness in Detroit is down 15 percent from last year according to the Detroit Continuum of Care, but close to 1,800 known people still experience homelessness in the city.
Woods' sock drive effort will not cure the homelessness crisis in Detroit, but it is a spirited campaign that addresses an issue that goes unpacked every year.
"When we help the homeless, we always think about giving away clothes and shoes, but nobody thinks about socks," Woods said. "Homeless people don't always have access to a clean pair of socks if no one is giving them some. They are out all day with the same pair of socks on in the cold, the show, and the rain and there are foot diseases that affect them from not having on clean, dry socks. Those are things the average person doesn't think about when helping the homeless."
Woods' passion and willingness to give back to those in need of help stems from her own personal experiences. When she was having trouble raising her now-19-year-old son, she did not have anyone or anywhere to go to for help, advice, or resources. So she started her own non-profit support group in 2014 for mothers titled, 1Mother2Another (1M2A).
The group was started on Facebook with Woods' family and friends but has since grown to 3,000 members from all over the country. The group was formed to motivate and inform mothers and to give back to the community.
"One thing about me, I do not do this because I want any type of recognition," said Woods, who experienced being poor growing up on the city's west side. "Giving back to my community is truly my passion."
Socktober has grown to become a successful event for Woods and her organization, who visits the NSO shelter near downtown and gives her colorful sock donations to the Vista Maria orphanage on the city's far west side. Woods said she would like Mayor Mike Duggan and businessman Dan Gilbert to get involved to help spread awareness of her cause and the homelessness issue in the city they both have a major influence on.
"People don't know me," said Woods. "But because the mayor and Dan Gilbert are in a position of power, they can help us get more people to donate sock, which will allow us to help more homeless people. We need the whole city during this effort."
If you want to donate to Socktober Detroit, 1M2A has a community drop-off location at 26042 West 12 Mile Road in Southfield or Woods can be reached at 313-312-5528.