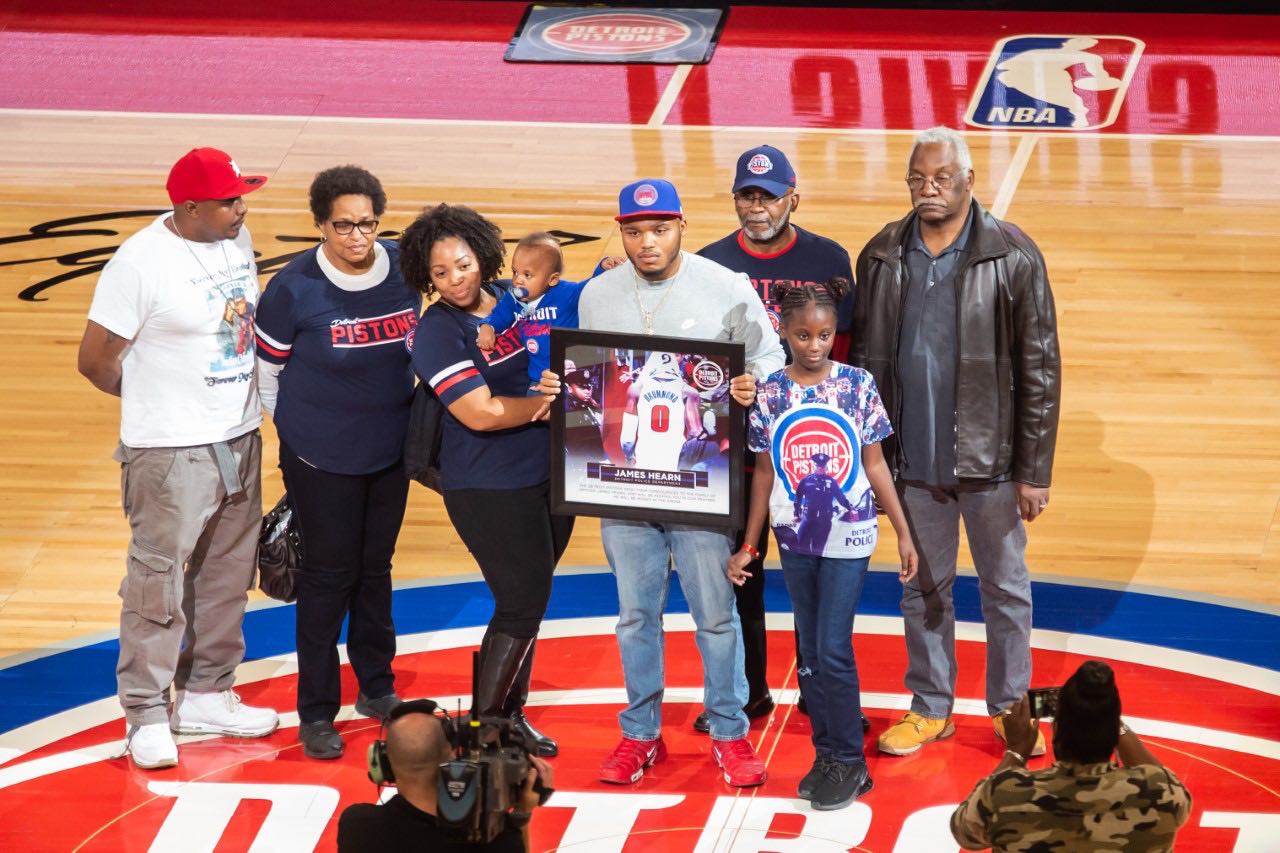 The Detroit Pistons opened the 2018-2019 season with a 103-101 win over the Brooklyn Nets. But something was different. No, it was not a new superstar player in Blake Griffin, who scored 26 points. It was not even a new coach in former coach of the year Dwane Casey, who got his first win with the team.
James Hearn was missing from the game. The 27-year-old Detroit Police officer worked security duty at Pistons games and died July 26 in an early morning car crash near Woodward Avenue and State Fair. The car he was driving swerved off Woodward and struck a streetlight or other pole. Hearn served nearly five years on DPD and left behind two children, Anayah, 9, and Kolin, 11 months.
To honor Hearn's life and service to the team and community, the Pistons set up college scholarships for his children. Over 30 members of his family, including Hearn's children, were at Little Caesars Arena Wednesday night to help the team and 20,000-plus remember him and the impact he left on those he interacted with.
"I was ecstatic when we found out a month ago that the team wanted to do this," said Justin Hearn, his brother. "He touched so many lives at that arena and it's such an honorable thing for the Pistons to do this. If anyone deserved this, it was my brother."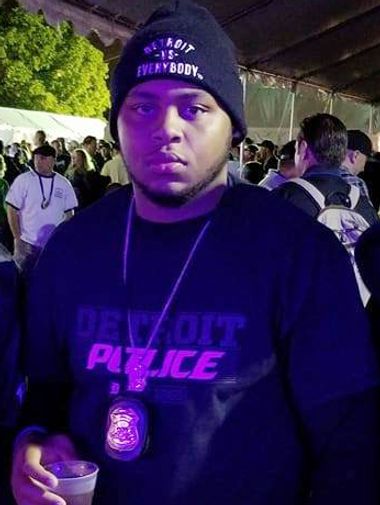 The scholarships are open for the public to donate through Flagstar Bank and the Pistons organization want its players to support the cause as well. More information on how to donate will follow once provided.
One player that Hearn impacted off the court was Pistons All-Star center Andre Drummond. When Hearn passed away, Drummond took to Instagram to memorialize the fallen Detroit Police officer.
"Sending my condolences and keeping the family of James Hearn and his wife's family in my prayers…you will be missed in the arena," Drummond wrote in the caption.
Drummond scored 24 points and grabbed 20 rebounds in the win over the Nets and said nothing but great things about Hearn and how his organization chose to honor him.
"I think that's very awesome," Drummond said after the game. "He was a great guy. Every time I saw him, he was always smiling and full of joy. It's sad to see him gone and I was really upset and sad to hear the news. My condolences go out to his family and I think the Pistons did a great thing for his family."
Among other accomplishments while on the force, Hearn had been awarded a lifesaving citation for rushing into a burning building to save someone. He also participated in the police department's Team-Up program, in which officers work as assistant coaches on youth sports teams for a season. Hearn helped other children and now the community he served wants to assist his.
"These scholarships are going to do great things for the future of his children," said Hearn. "They are young, and they will need their education in the future. This is going to give them a huge advantage going forward to already have money for college. This takes a burden off of our family."
Hearn graduated from Detroit Martin Luther King High School in 2009.