Chemical Bank headquarters and branches in Michigan, Ohio and Indiana were closed in observance of Columbus Day, allowing Bank employees to volun- teer in their communities on a variety of different projects. Nearly 2,900 Chemi- cal Bank employees opted to use their day off to make a difference in their communities by working at 259 different non-profits, schools, community-based agencies and parks this Columbus Day.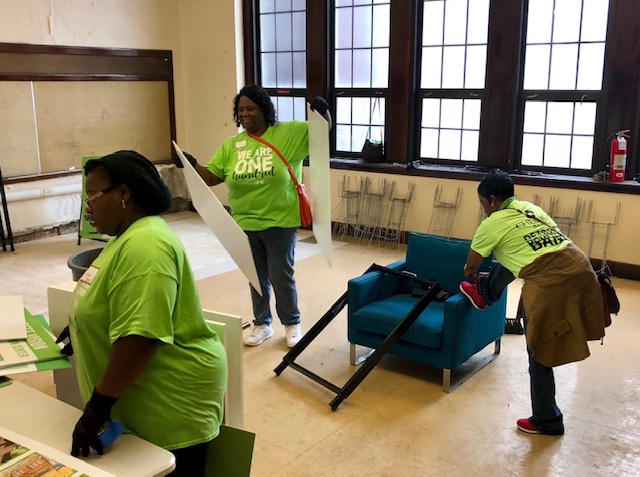 The Sixth Annual Chemical Bank's Cares Day is an outgrowth of the com- pany's home town approach to banking and recognition that as a community bank it has a commitment to strength- ening the communities in which it has a presence.
Employees hand-picked the activi-ties they are involved in, activities that speak to their own core values.
"Chemical Bank Cares Day is again a success. Our employees are finishing their day with a great sense of pride in helping their hometowns," stated Thom- as Shafer, President and CEO of Chem- ical Bank. "As a community bank, we realize that we are only as strong as the people we serve, and the organizations we partner with are the backbones of these communities."
Projects employees are involved with include fall clean ups with city parks, cleaning and rebuilding horse stalls, reading to children in hospitals, helping to build a home, and organizing dona- tions, to name a few. Chemical Bankers had the opportunity to choose which organization they wanted to work with from the many with whom we partnered.