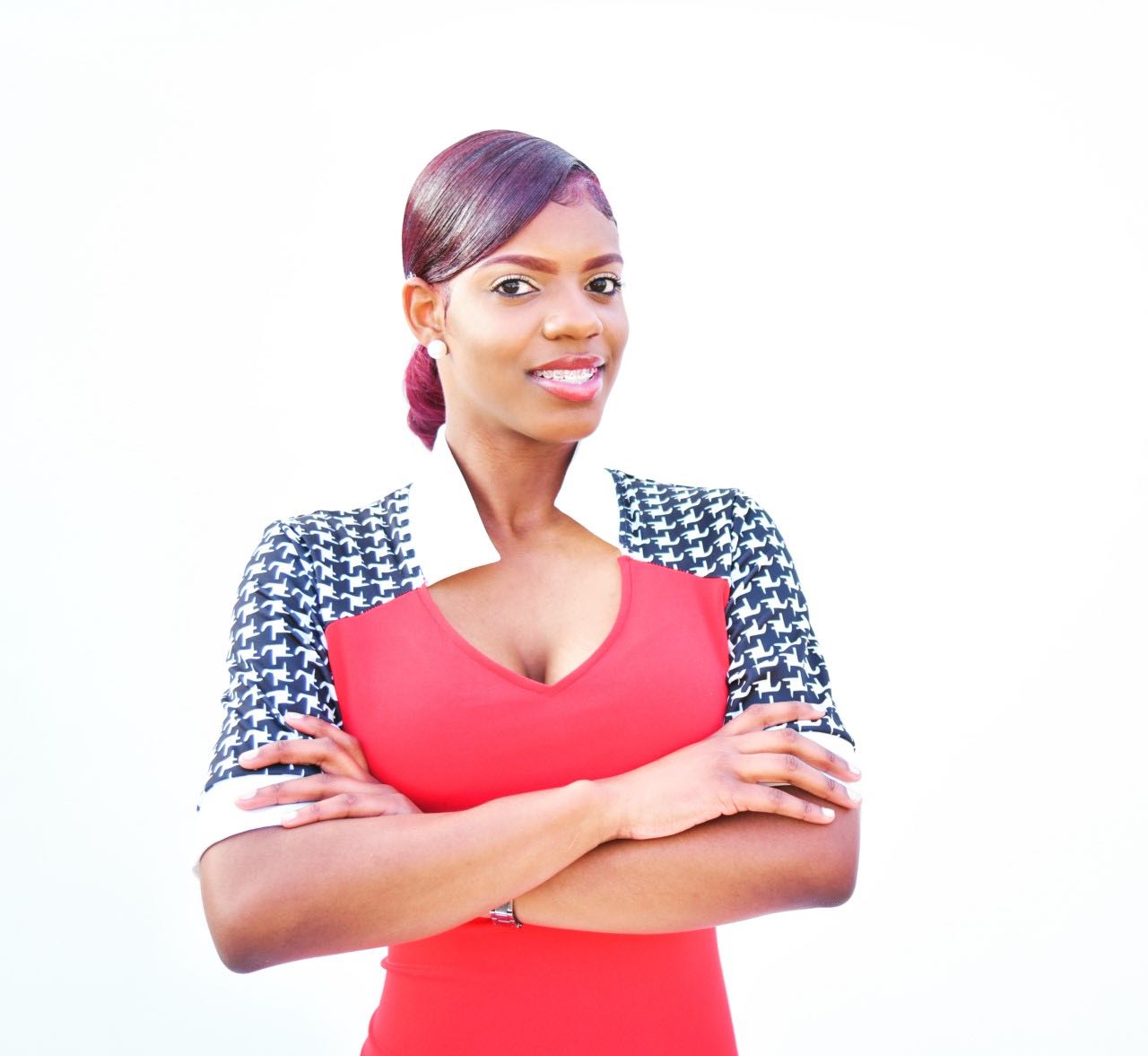 Detroit Cass Tech's marching band was gearing up to perform on the corner of Mack Avenue and I-75, in hopes of collecting money to perform at an out-of-town band competition. Decked out in their forest green and white Cass Tech shirts, Natalya Henderson spotted a few band members inside the McDonald's and thought she recognized one of them.
"Do I know you?" she said to the band member. "I'm running for school board here in Detroit and I graduated from Cass Tech in 2016. I think I've seen you there."
The girl acknowledged that she did attend Cass Tech two years ago and although she is not eligible to vote, said she would inform her mother about Henderson's quest to join the Detroit Public Schools Community District Board of Education.
If your math is correct, yes, Henderson is 20 and will be the youngest candidate on the ballet come November 6.
"I already knew going into this that I was going to face a lot of ridicule about being 20," Henderson said. "A part of me being 20 and being younger than all of my opponents in this race, is that I offer a different perspective from them. And that's what's you want. You don't want a board that only sees one side of the community."
Henderson has embraced her youth and inexperience. She is currently taking online classes at Western Michigan University as a full-time student and already has an associate's degree from Wayne County Community College District (WCCCD).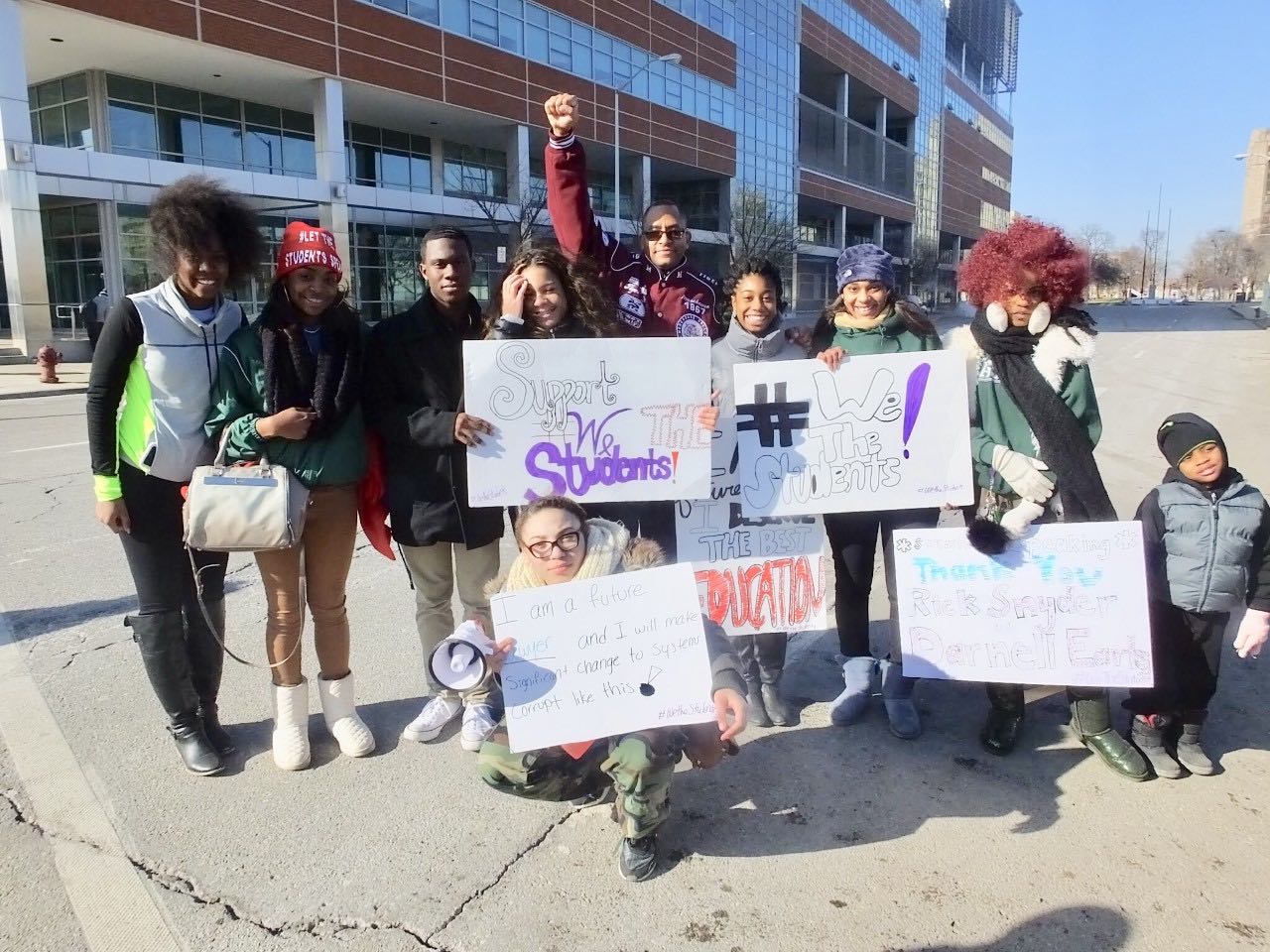 And while she does not have any political experience, Henderson does not want to be viewed as a politician anyways; rather a servant of the people. In 2016, in support of instructors who staged repeated sickouts to protest poor building conditions and other problems in the state's largest school district, Henderson and dozens of her peers staged a walkout at Cass Tech in support of their teachers. The walkout gained national attention, with Henderson providing her best Joe Clark impression, bullhorn in hand, fighting for a quality education.
"As far as preparation running for the board now, in 2016, we were faced with the crisis with the teacher walkouts," said Henderson. "Amongst enjoying my few days off, it kind of hit me thinking about what they were really striking for. After a few sickout days, I thought we (the students) needed to do more. Our teachers are risking their livelihood to take a stance for us, so, five other girls and I organized what was called, "We the Students." It was the student side of the activism. We wanted to light a fire under the situation so that we could have better resources for our school and better for our teachers. That gave me a glimpse into how working for the school system might work."
Henderson is one of the more confident individuals you will come across. She is passionate about her school district and the hardships it has faced over the years. Experiencing overcrowded classrooms, lack of resources, teacher strikes and not having a voice while in the school district motivated her to return to Detroit, after a short stint in Georgia, to represent the voiceless. One of the first thing Henderson wants to do if she is elected, is to create student organizations at every DPSCD school to serve as a liaison between that respective school and the school board.
"I do a lot of community work, especially with youth, and I have my own mentoring organization," Henderson said. "Me running for school board is more than just filling a seat. It's about giving our students someone who is accessible and that they can communicate with. As a former student not too long ago, I know I felt like I didn't have a voice and I had to elbow my way through to get things done. I don't feel it has to be that difficult."
A school board election in November will give Detroit voters their first chance to weigh in on the changes that have come to the DPSCD since the local elected board regained power from the state last year. The race could have profound implications for the long-term sustainability of Superintendent Vitti's efforts to turn around the struggling district, which so far has enjoyed consistent support from the board.
Nine candidates, including incumbent Deborah Hunter-Harvill, are running for two seats. The candidates include an incumbent's sister, a former school board member, a coach at a DPSCD school, a JPMorgan Chase & Co. employee, and even a professional photographer. Henderson said she does not see competition and will continue to campaign and push her platform for the next two months.
"I think Natalya works hard," said Lorraine Sheffield, current DPSCD teacher at Nolan Elementary and Henderson's teacher at Marcus Garvey Academy. "I'm hoping, even if she doesn't make it this time, that she doesn't quit. She needs some more life experience, being 20, but that energy and drive she has kind of makes up for the inexperience."