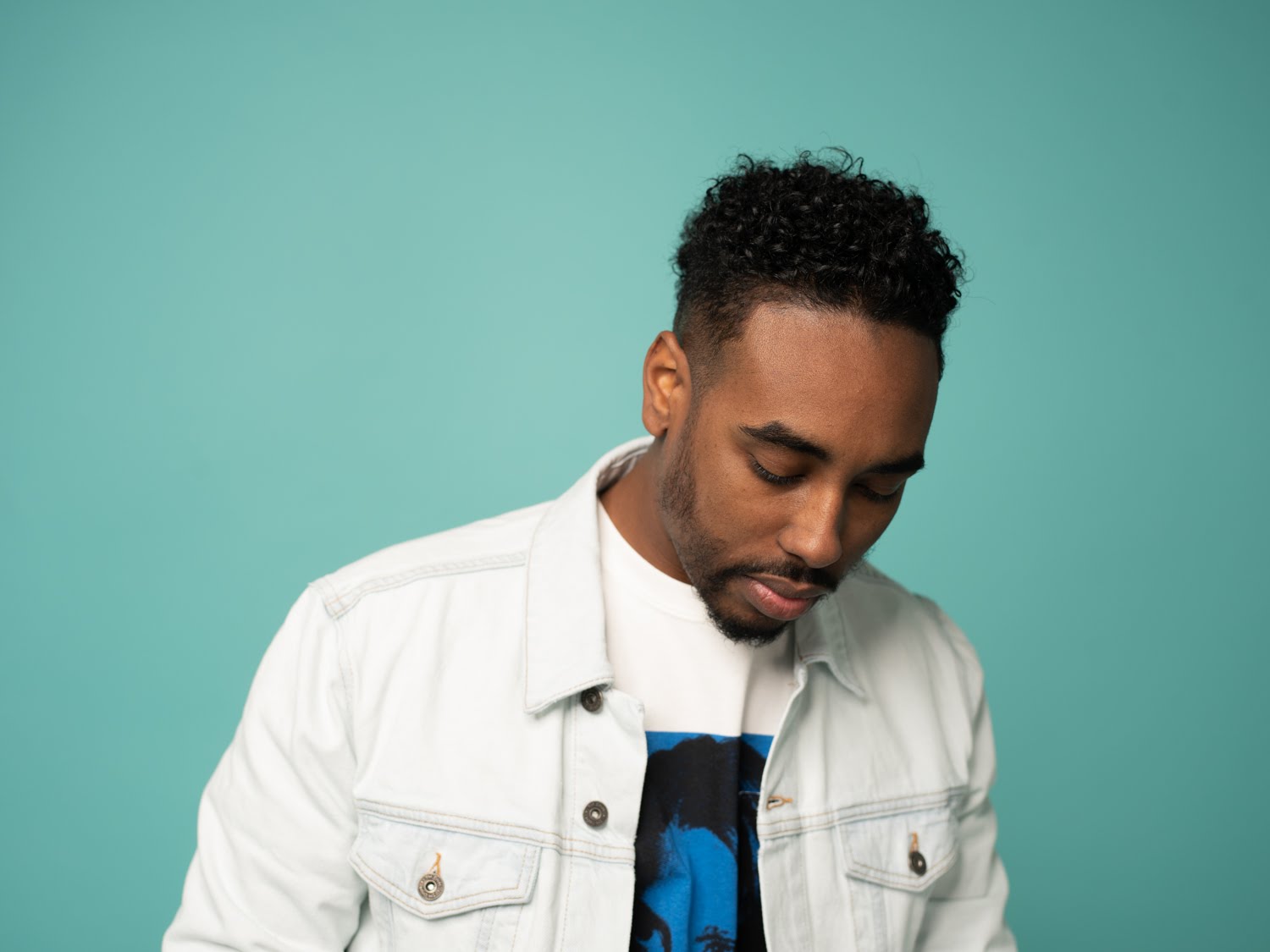 On Thursday, September 20, 201, 8 at 8:30pm, We Are Culture Creators (WACC) presents Detroit singer-songwriter and international recording artist Apropos live at The Apparatus Room inside the Detroit Foundation Hotel. The evening is part of WACC's ongoing weekly Foundation After Dark series.

Apropos will provide guests with an exclusive first performance of tracks from '(Verse)atilty,' his upcoming solo debut album that will be released November 2nd on Beverly Martel Music and Iamsound Records.

In addition to a performance from Apropos, Foundation After Dark will feature:
Photo gallery from nationally-renowned photographer Bre'Ann White of The Whlgn (pronounced "Hooligan"), an independent creative and business imprint that has been featured in publications including Teen Vogue, Harpers Bazaar, Galore, Ebony, Black Enterprise, and Rolling Out. Bre'Ann has worked with local (Mike Posner, Flint Eastwood) and national (Idris Elba, Ice Cube) individuals, as well as globally recognized brands such as Addidas, Spotify, NowThis and Ebay.
Sounds from DJ Sheefy McFly, Actuallymae & Lanush, DJ Moszs, and DJ Lostboy.
We Are Culture Creators is a media art collective and label with a mission to provide high-quality arts & entrepreneurship education for young men of color in the city of Detroit; with an emphasis on professional development, strategic goal setting, aesthetics, and artistic integrity. Collectively members have been featured on Vibe Magazine, The Source, Metro Times, and HBO. Artists reside in all parts of the city & the heart of the collective ranges from 14 to 24 years old.

Apropos is a singer, songwriter and recording artist from Detroit, MI. After spending years as the electric lead singer of the now-defunct Detroit band SOUL DIVIDE, Apropos will release his debut solo album '(Verse)atility' on LA/London-based independent labels Iamsound and Beverly Martel Music on November 2, 2018.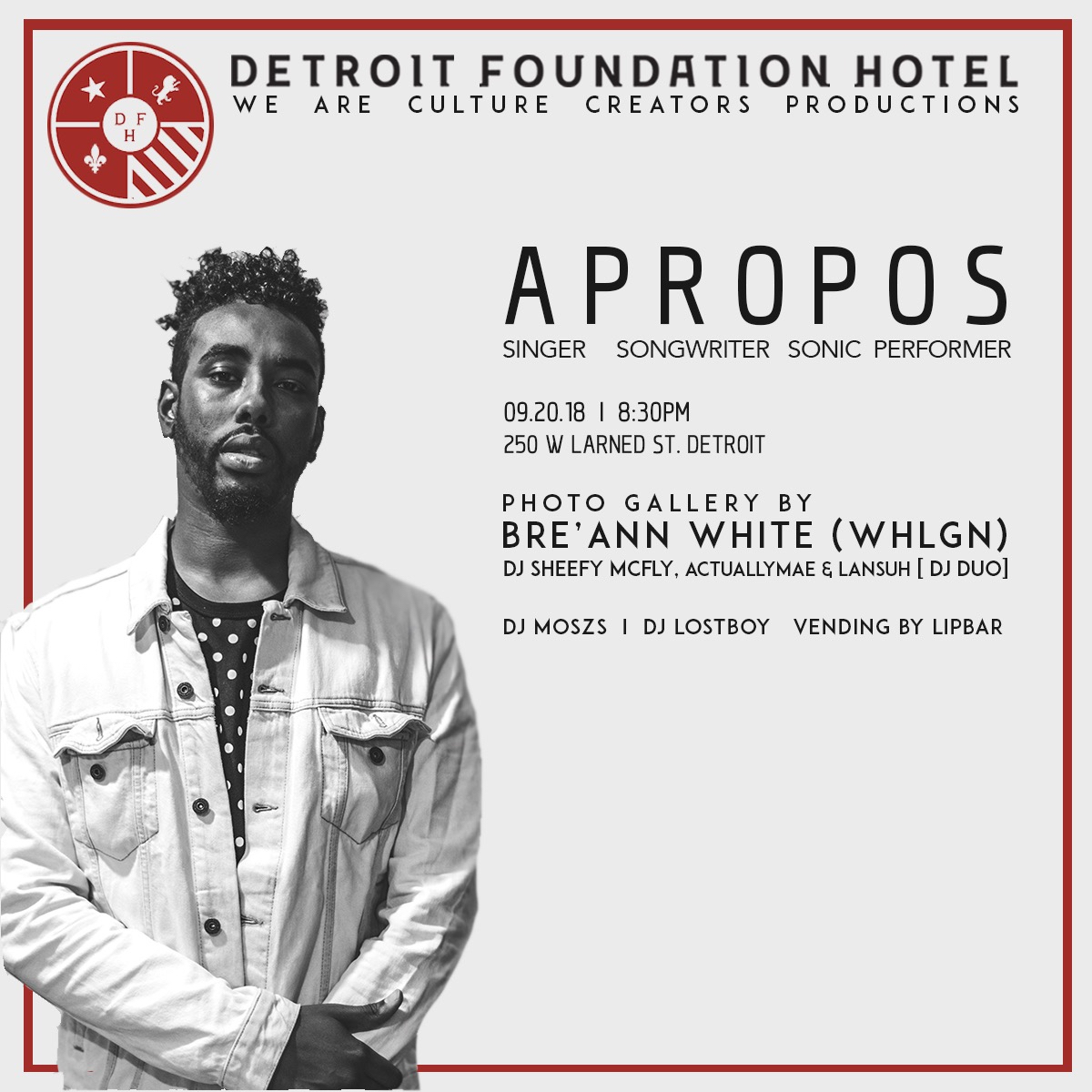 This is a FREE event and neither tickets nor reservations are required to attend.
Event information can be found at VeryApropos.com or Facebook.com/VeryApropos