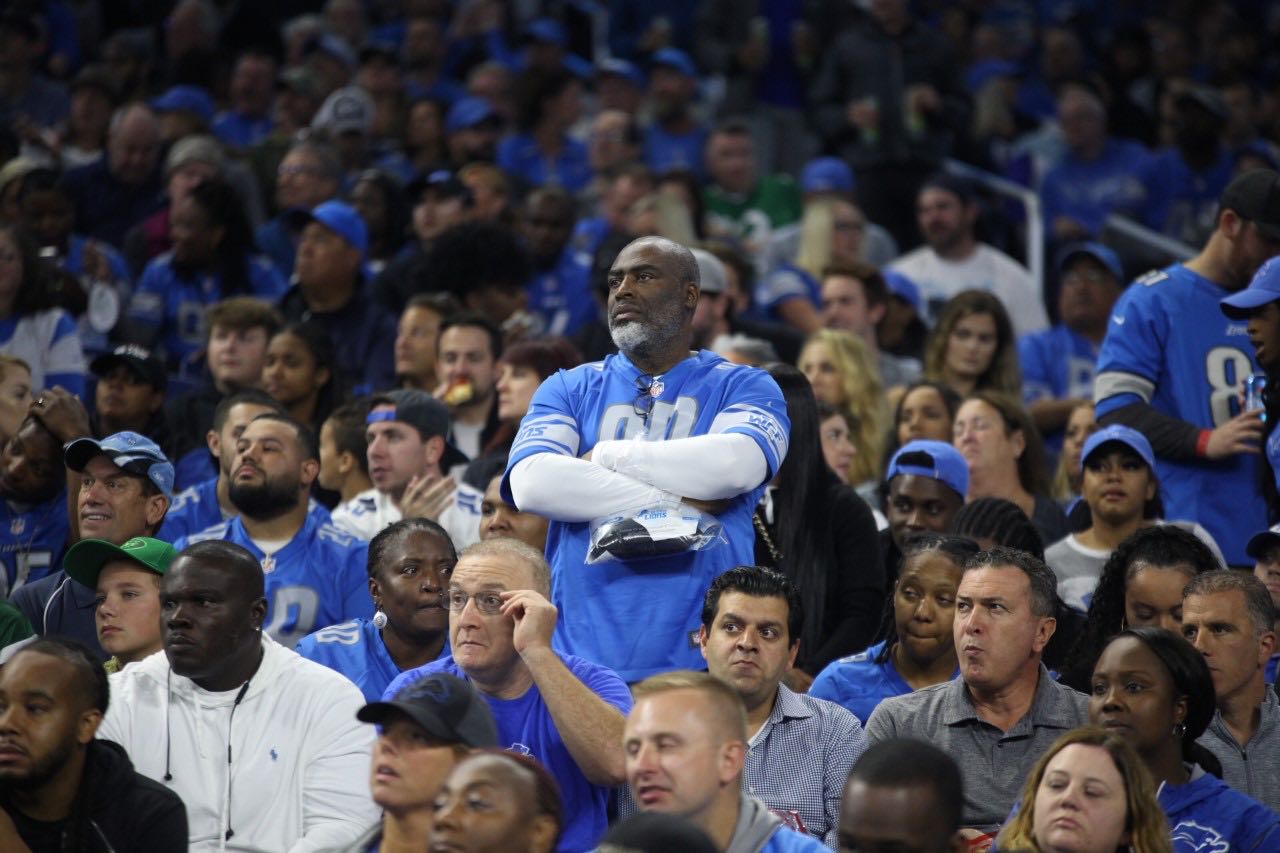 The Detroit Lions played on Monday Night Football for the 33rdtime in the franchise's history, which ended in an embarrassing season-opening blowout loss to the New York Jets, 48-17. Quarterback Matthew Stafford played one of his worst games ever, throwing four interceptions. Here are four takeaways from the Lions' loss to the Jets:
Stafford was bad, bad, bad, bad
Lions quarterback Matthew Stafford is set to make $27 million this season, after signing a 5-year, $135 million extension last year. A lot was expected out of him in 2018. No one expected him to throw four interceptions in the first game of the season against the Jets. Stafford finished the game 27-46, for 286 yards, one touchdown and the four interceptions. He had a passer rating of 47.9 before he was pulled from the game in the fourth quarter for back-up Matt Cassel, who tossed an interception of his own.
"The story of the game was turnovers," said Stafford after the game. "We had too many of them, I had too many of them, and you can't do that to your team. I told those guys in there that I'll take this one. I hope I never have to say that again and I'll push myself as hard as I can to make sure I don't have to."
Stafford started the second half 4-5, for 80 yards, and a 24-yard touchdown to Golden Tate to tie the game at 17-17. It was downhill from there. Stafford threw two more interceptions and Detroit never scored again.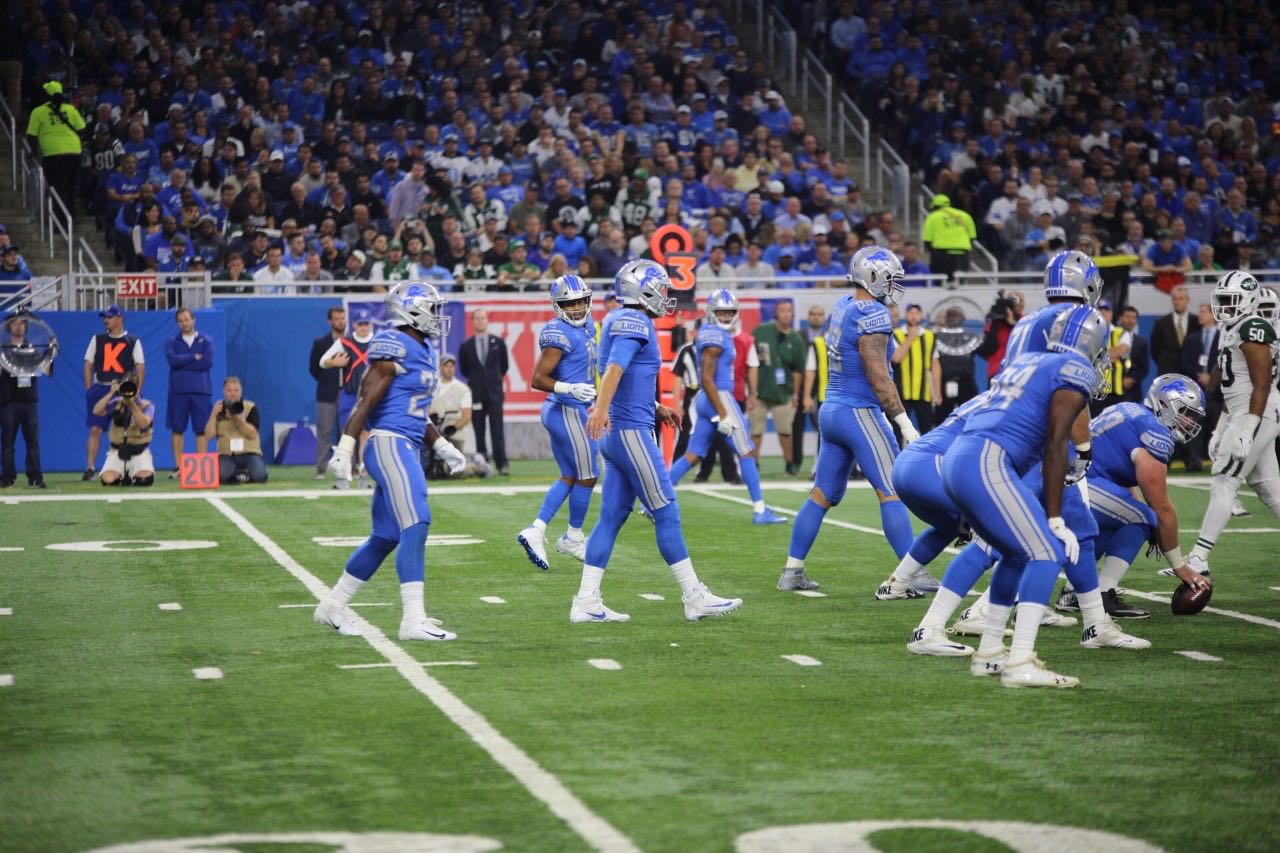 Still no running game
LeGarrette Blount got the start for the Lions but was not very productive. In fact, Blount only had four carries for minus-three yards. His longest run was three yards. The leading rusher was Theo Riddick, who had 20 yards on four carries. The Lions' 2ndround draft pick in 2018, Kerryon Johnson, ran for 17 yards on five carries. He showed flashes against the Jets but needed more carries to get going.
Ameer Abdullah was a healthy scratch before the game. He was the team's leading rusher in 2017. The last time the Lions had someone run for over 100 yards, it was Reggie Bush in 2013. As a team, they ran for 39 total yards.
Not the debut Matt Patricia expected
Matt Patricia is the first head coach since the Raiders' Tom Cable, in 2008, to lose by 31 or more points in his head-coaching debut. Only Marty Mornhingweg suffered a worse debut loss for the Lions: he lost by 35 to the St. Louis Rams in 2001. Patricia was brought in to be this defensive guru from the New England Patriot's dynasty but allowed the Jets of all teams to score nearly 50 points of them. Jets rookie quarterback Sam Darnold threw a pick-six to begin the game, but soon rebounded to throw two touchdowns on 16-21 for 198 yards and a 116.8 passer rating. Even running back Isaiah Crowell was able to run for 102 yards on 10 carries and two scores. He had a 62-yard touchdown run in the game. After the game, Patricia said the adjustments start with him and they need to start fast. They travel to San Francisco on Sunday.
"There's not a lot to be happy about after tonight," said Patricia. "We all have to be better and it starts at the top. We didn't execute the game very well in any phase of the game and we next week we have to be better than we were tonight."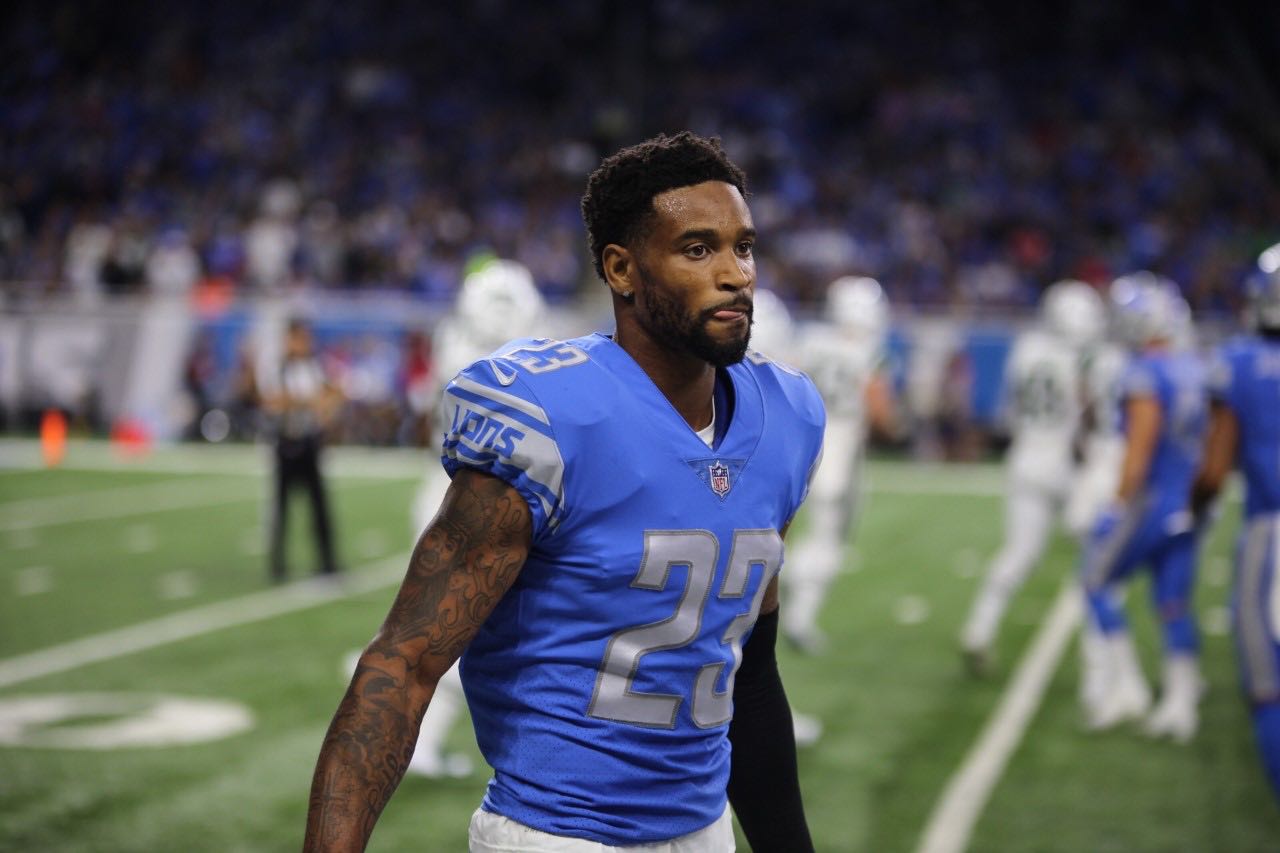 Insult to injury
It was a rough night on and off the field for the Lions, losing by 24 and losing starting defensive end Ziggy Ansah and starting running back LaGarrette Blount to injury doing Monday's loss to New York. Ansah injured his shoulder and went to the locker room with 5 minutes, 30 seconds left in the second quarter with an apparent shoulder injury. He did not return to the game but did have four tackles and one sack.
"It was his shoulder, so we got to go in there and take a look at it and see what's going on," Patricia said after the game.
Blount left after a hit with 8:07 left in the third quarter. He returned to the sidelines in the fourth quarter with helmet in hand, but no injury was announced by the Lions. He did not record another carry.
Right guard T.J. Lang also left with a back injury. He did not play all preseason with a foot injury and has been frequently injured since he was signed by the Lions in 2017.
Darius Slay left the team's season opener midway through the first quarter with an apparent head injury. He laid motionless on the Ford Field turf for several seconds after colliding with teammate Ezekiel Ansah. He did get up and walk off under his own power after a couple of minutes. Slay was immediately escorted to the locker room for further evaluation. The Lions radio team indicated he would be tested in the concussion protocol. Later on Twitter, Slay tweeted out that he was "good."