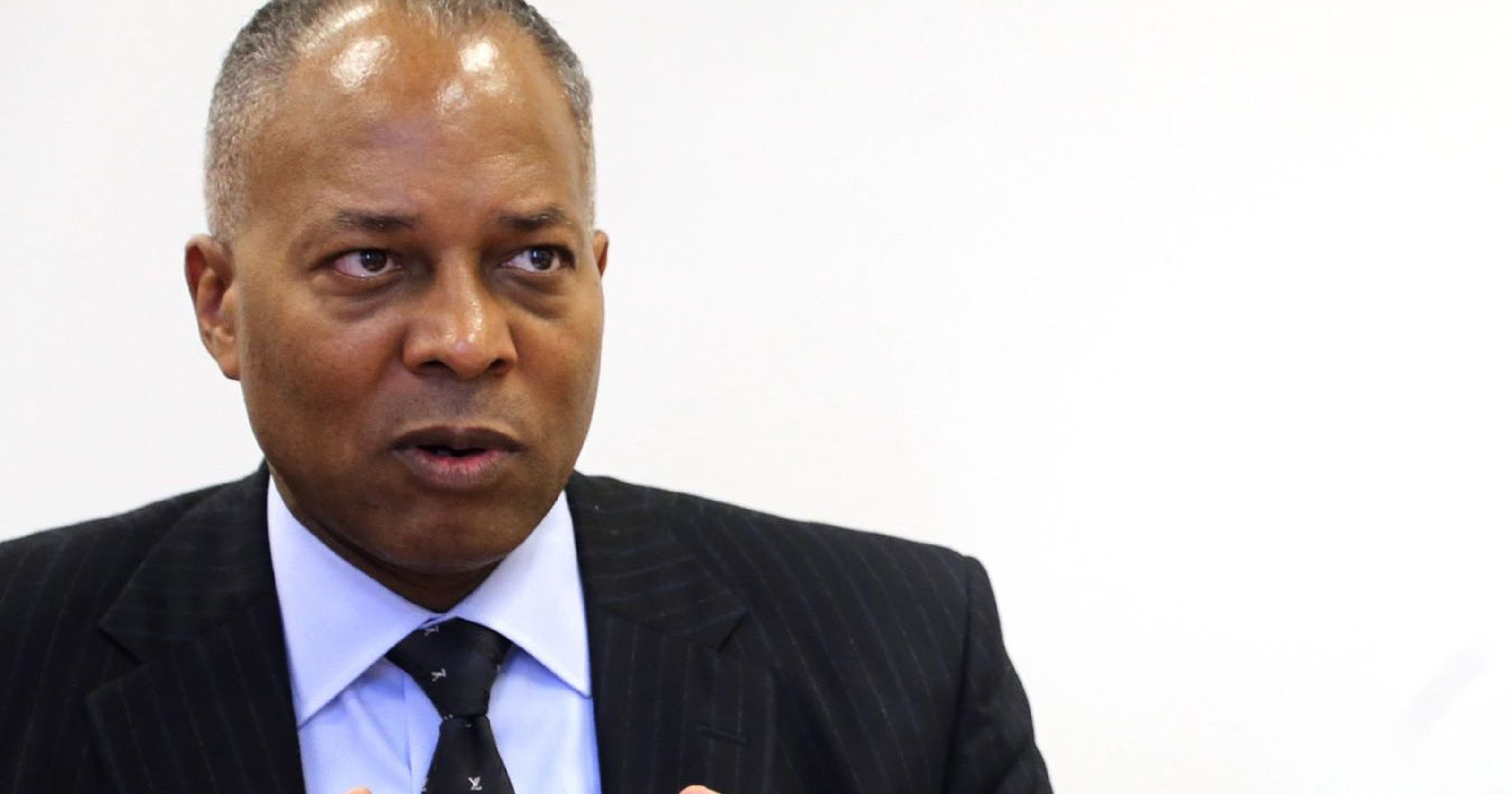 Detroit's Chief Financial Officer, John W. Hill, who helped lead the city's finances through bankruptcy and onto its best financial footing in years, has informed Mayor Mike Duggan and City Council President Brenda Jones that he will be leaving his post by the end of December.
Hill, a government and finance turnaround expert, was hired in 2013 by former Emergency Manager Kevyn Orr to undertake the city's financial restructuring during bankruptcy. It was expected that Hill would leave shortly after the city emerged from bankruptcy in December 2014. But Mayor Duggan, impressed by Hill's work to clean up the past, manage the present, and plan for the future, convinced him to stay to help move the city forward and resolve issues, including addressing the city's legacy pension obligations, and helping the city emerge from state financial oversight.
"After leading financial turnarounds in Washington D.C. and now Detroit, I am even more convinced that the right team can bring about reform and systemic change in a relatively short period of time and help the government get back on track," Hill said. "With the support of the mayor and City Council, my team and I have helped rebuild the city's financial operations and set it on a course to manage its finances long-term."
In his position as CFO, Hill led the restructuring of all finance, budget, grants management, procurement, and property assessment functions and created a new centralized financial management organization called the Office of the Chief Financial Officer, including all new positions, salary schedules, and a performance management system for employees.
Under Hill's leadership, the City of Detroit has:
Emerged from all active federal and state oversight for the first time in approximately 40 years.
Earned three credit rating upgrades in less than three years, now exceeding the rating from March 2012.
Passed legislation to establish the Retiree Protection Fund, an irrevocable trust that will accumulate over $335 million by 2023 to address the City's legacy pension obligations.
Begun taking actions to reduce debt service expenses by paying off debt early and executing a successful refinancing.
Accrued a total General Fund balance of $592.8 million at the end of FY 2017 compared to a $73 million total fund deficit at the end of FY 2013, with an estimated FY18 operating surplus in excess of earlier projections.
Achieved two consecutive years of zero questioned costs of federal grant awards, compared to $18.5 million in FY 2013, and an 88% reduction in audit findings (12 in FY 2017 vs. 98 in FY 2012).
Increased financial analysis, reporting, and transparency, including creating monthly financial reports and posting them to the City's public website and creating a long-term financial projection and rolling model to regularly examine the City's financial position and plan better.
Duggan praised Hill for his service and the long list of accomplishments achieved during his tenure, which he said have restored Detroit's credibility not only on Wall Street, but also right here at home.
"From a financial management standpoint, the City of Detroit is now one of the most professionally run cities in the country," said Duggan. "Considering where our city was just five years ago, this is a remarkable turnaround, and it simply would not have been possible without John Hill's leadership and the outstanding team he has assembled."
Hill and his team also replaced the city's annual budget with a four-year financial plan, which ensures Detroit will annually balance its budget for the upcoming fiscal year plus the three following fiscal years. He put in place a system for documenting, issuing and implementing comprehensive financial policies and procedures for the first time in the city's history and established key budget principals to ensure long-term balanced budgets, adopting conservative expenditure and revenue estimates under which the city's budget cannot exceed revenue estimates certified and approved by an independent, permanent Revenue Estimating Conference.
Hill also helped the city transition to having the State of Michigan handle income tax returns and withholding of city income taxes. Under the new system, taxpayers can now file and pay taxes electronically, which increased the number of new filers substantially.
"John is one of the most effective and capable municipal chief financial officers I have worked with in my 20 years in this business," State Treasurer Nick Khouri said. "His leadership managing the city of Detroit's finances during and after bankruptcy created a framework for future success. I thank John for all he has done to ensure Detroit's comeback continues."