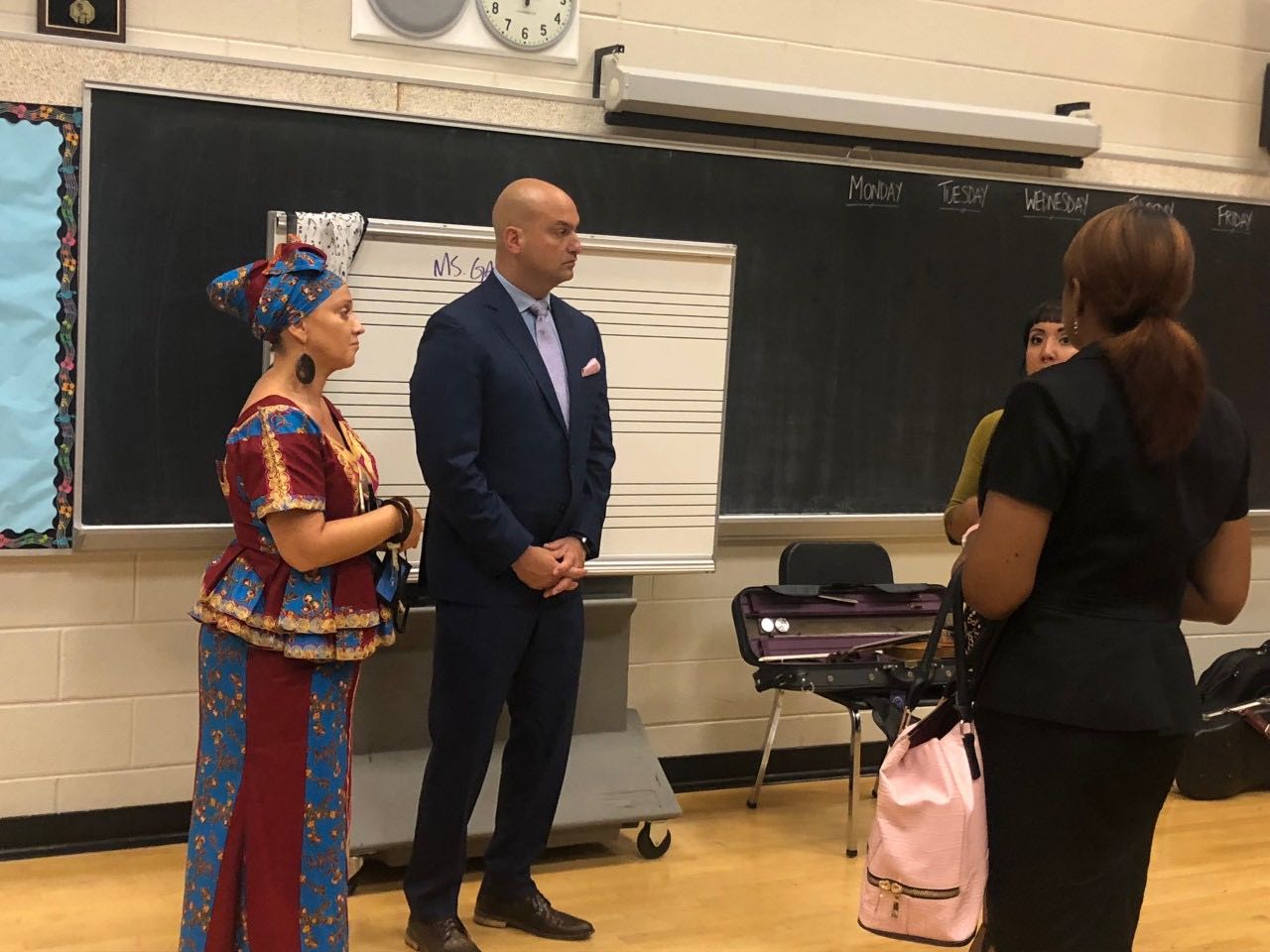 The first day of school in the Detroit Public School Community District (DPSCD) was Tuesday, September 4, and students districtwide (106 schools) did not have drinking water. Last week, DPSCD Superintendent Dr. Nikolai Vitti announced the shutoff of all drinking fountains after the most recent round of testing discovered 16 out of 24 schools had elevated levels of lead and/or copper.
Upon learning of the water contamination Dr. Vitti immediately made the call to turn off the the water at the affected schools and provided water coolers to every school in the district over the weekend.
"Although we have no evidence that there are elevated levels of copper or lead in our other schools where we are awaiting test results, out of an abundance of caution and concern for the safety of our students and employees, I am turning off all drinking water in our schools until a deeper and broader analysis can be conducted to determine the long-term solutions for all schools," Vitti said in a statement. "These latest water results, coupled with those from 2016 and follow up results in the spring of 2018 for schools identified with concerns in 2016, have increased the number of schools in the district where we have turned off drinking water to 34 schools."
Dr. Vitti made the right call and had every right to be cautious as lead is a neurotoxin that can damage child brain development, cause behavioral problems, and sicken adults. Copper can cause gastrointestinal distress and long-term exposure can damage the liver or kidneys.
Dr. Vitti and DPSCD staff began the first day of school inviting the community to help students rise after a summer of new curriculum professional development, leadership training, and the launch of a new branding campaign, which reflects the District's strategic plan, Blueprint 2020. His goal was to bring attention to fresh, new lesson plans for K-8 students, new SAT prep courses for high schoolers, welcoming back art and music programming at each DPSCD school, and the launch of a newly formed elementary and middle school athletics program. But Vitti could not escape the elephant in the room: the water shutoffs.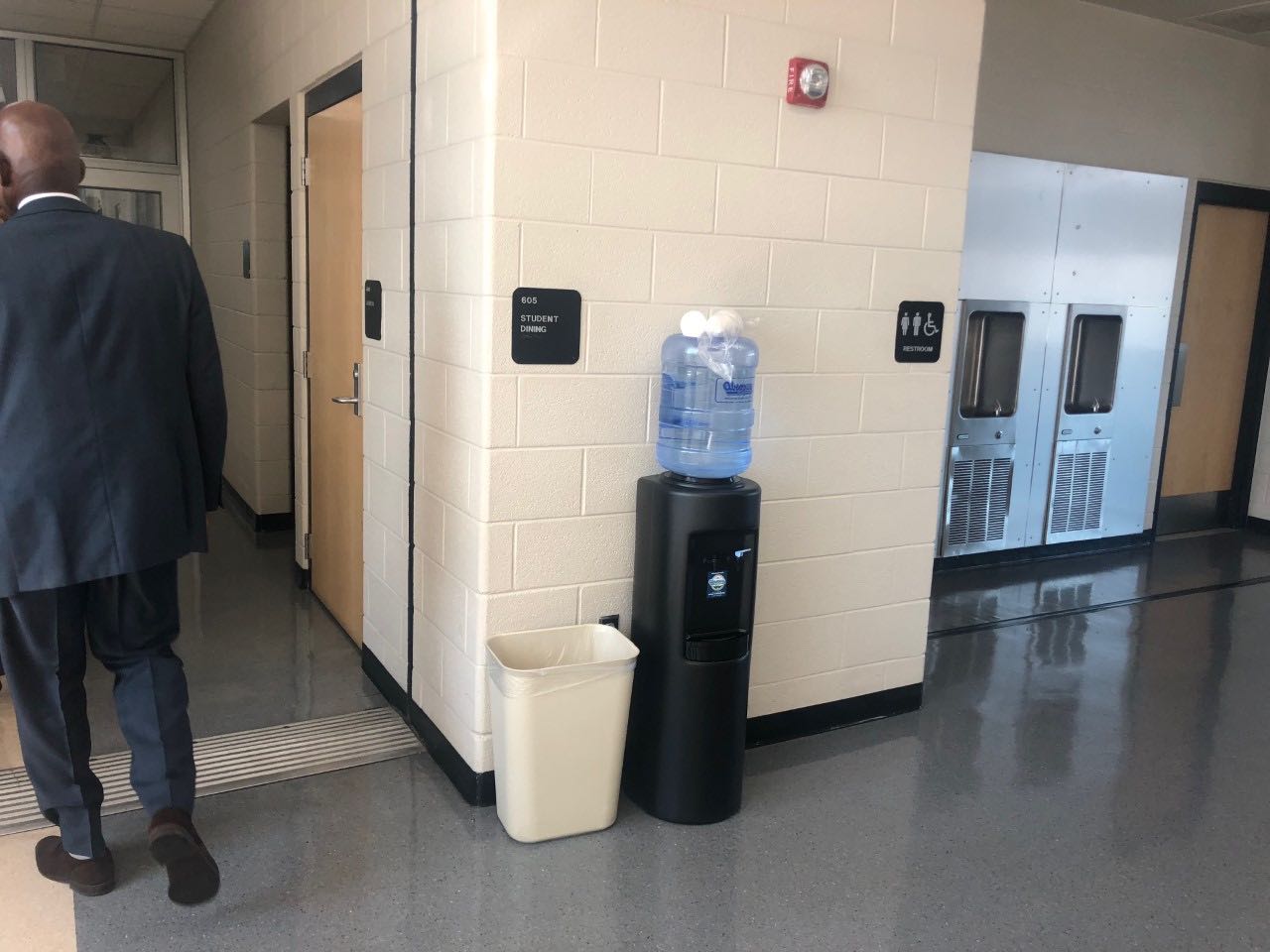 At Detroit School of Arts (DSA), Vitti and school board member Angelique Peterson-Mayberry visited first-year principal Mayowa Reynolds to discuss the water fountain shutoffs and the district's plan to fix the problem. Cooled Absopure water coolers were visible near every shutoff water fountain in the school and the district wanted parents to know that they did not have to provide their own water if they did not want to.
Vitti said the cost of the coolers and bottled water will be $200,000 over two months, while his team develops a potential long-term plan for new central water stations at every school with independent piping systems.
"We have sent a Robocall to parents and we are sending home letters today regarding the water issues in our schools," Vitti said Tuesday at DSA in Detroit's midtown. "We're still providing water that we believe is safer, and, ultimately, we actually believe students will drink more water than they did previously. But this is about teaching and learning, not a conversation about water. It's an injustice that children and parents have to think about quality water, but we did the overall testing to be transparent and be proactive. I can sleep better at night and actually look in the mirror knowing that we did the right thing."
Vitti insisted that water in the school was safe for hand-washing, toilet use, and showering. He visited two other schools Tuesday morning before his stop at DSA and said parents that he talked to support and trust his decision. That seemed to be the mood among DSA parents as well.
"I'm happy they notified us because keeping us in the dark would have been terrible to find out any other way," said parent Dontez Moss. "But, they are providing water, it's safe to wash your hands and they say the danger is out the way. I think the kids will be okay."
Elevated levels of lead and copper were found in 19 DPSCD schools in 2016. The 2016 testing came as a response to the Flint water crisis, in which more than 100,000 residents were exposed to lead-tainted water.
The city of Detroit is also requiring city charter schools to participate in the same level of water testing as the DPSCD, after Vitti notified Mayor Mike Duggan of his decision. A large number of charter schools are utilizing old DPSCD buildings.
"The mayor's office plans to partner with us to determine challenges with water quality in our schools and solutions to them," said Vitti. "His team is supportive of the decision.
"We should be water testing throughout this country, in every school, in every water source, especially in the city of Detroit. I think we are taking the lead on this and I think this needs to be a conversation that is national, statewide, and at the local level."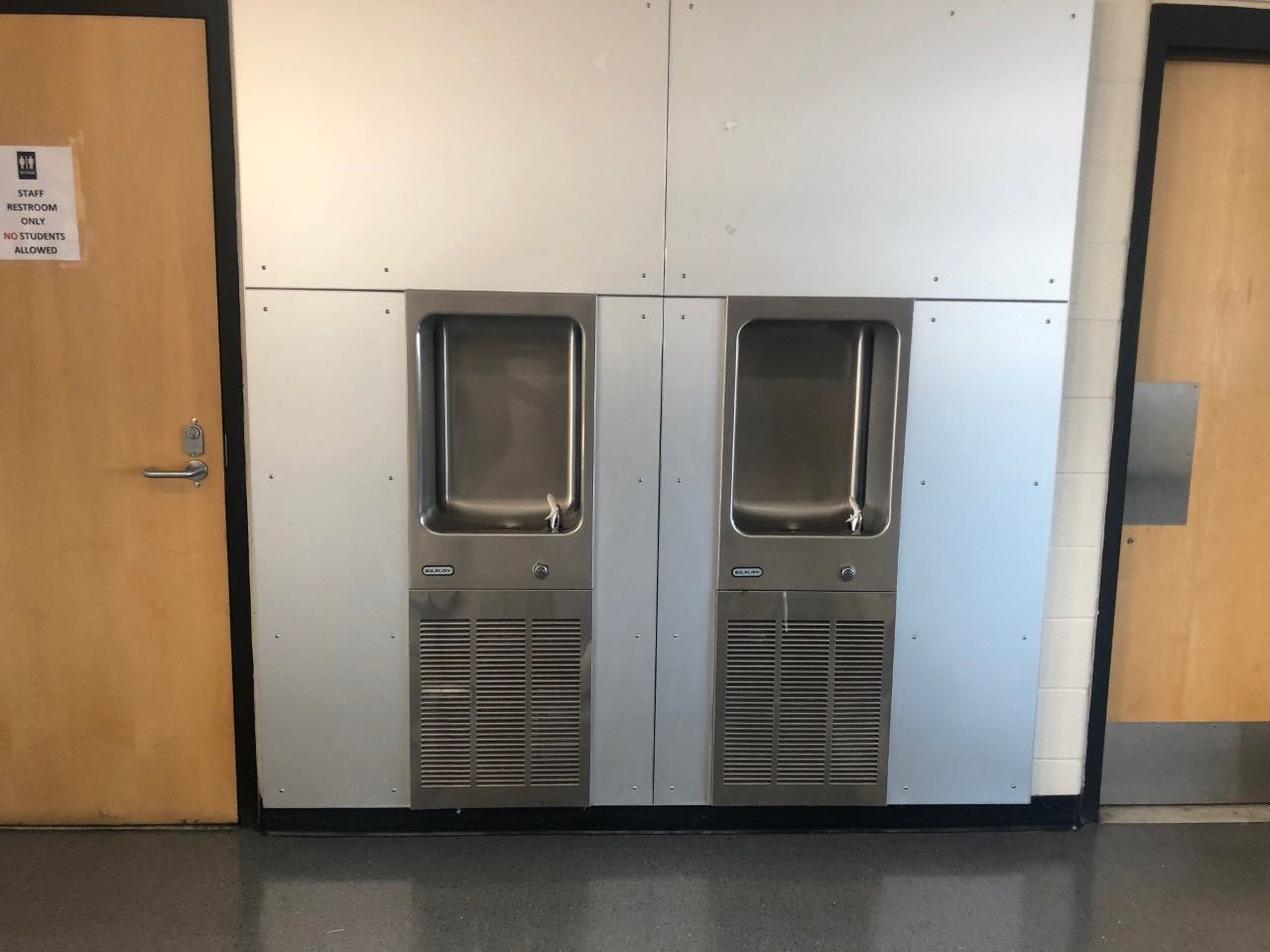 Since Detroit Public Schools (DPS) transferred over to DPSCD, the new district cannot collect any new debt, which means they cannot borrow any money. During the transition, DPSCD was only given $25 million and most of that has already been spent on new roofs, according to Vitti. Costs to fix the infrastructure in DPSCD were estimated to be as high as $500 million. The district does not have the money needed to fix its water problem and Vitti said he hopes the new governor values and supports education in DPSCD and creates legislation that will allow the district to borrow or create new revenue streams to tackle the issue.
Vitti said his team will post all water test results on the district's website. In addition, they will send letters home to all students regarding the decision when the school year begins and utilize an automated call system to inform parents now. The district will also conduct engagement sessions districtwide regarding the decision once school begins.
About Post Author