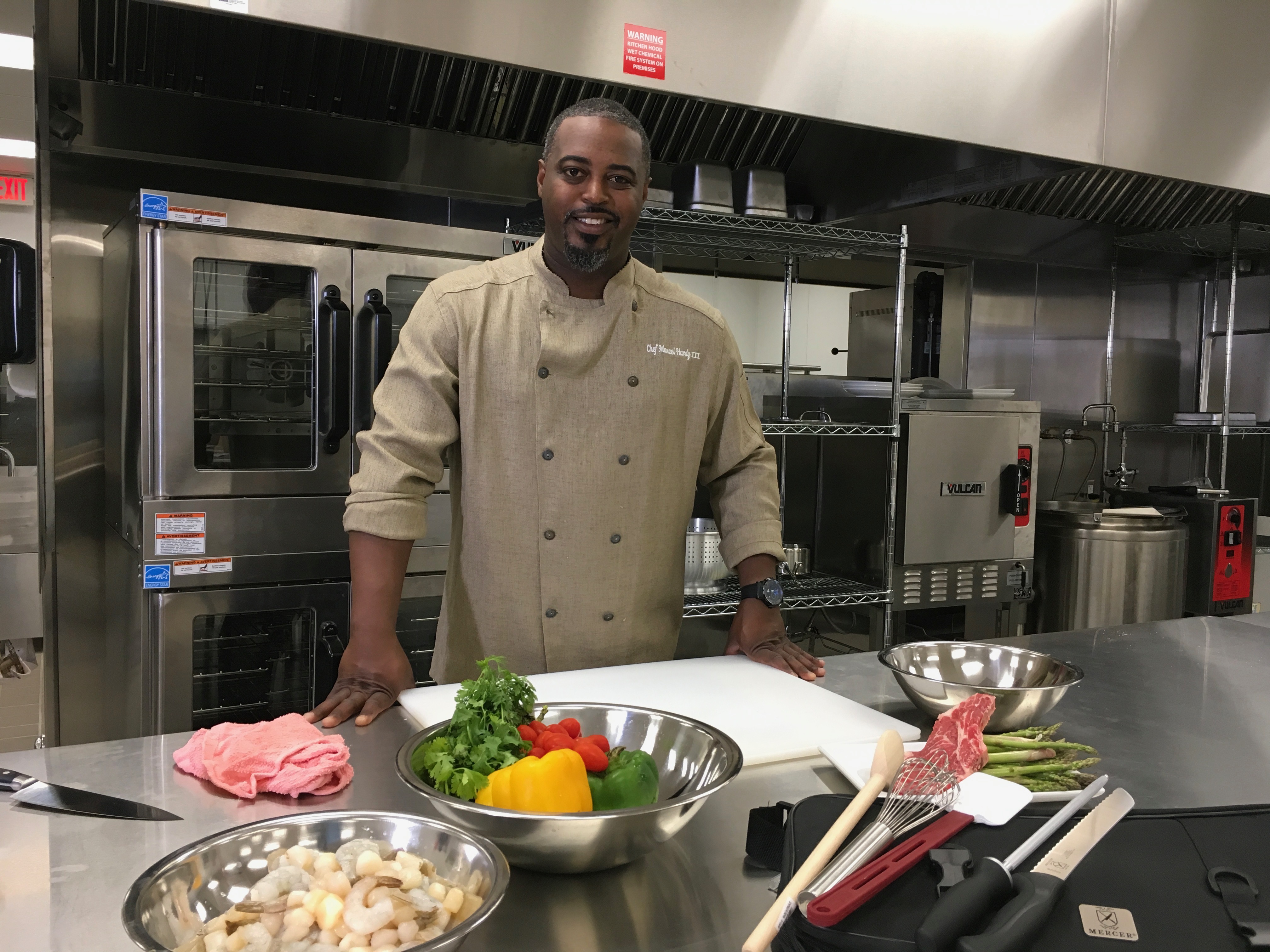 Celebrity Chef. Restaurateur. Cleary Residence Chef. If you haven't heard of Chef Max Hardy, then you must haven't dined in the D. Detroit Native returned home from his culinary journeys aboard, Max Hardy and his traveling culinary creations have in little over a year taken Detroit by storm.
Chef Max as he's affectionately known amongst friends and colleagues opened his first Detroit restaurant River Bistro Detroit' known as "his baby" in 2017. The restaurant located in Detroit's Grandmont-Rosedale neighborhood is inspired by low country, Caribbean, and African cuisine.
[ione_embed src=https://www.youtube.com/embed/CcWzFZZYyJU service=youtube width=560 height=315 type=iframe]
Riding the success of River Bistro Detroit, Chef Max is now experiencing the same rave reviews for his latest culinary venture, "COOP" continuing in a similar fashion of Caribbean Fusion but street food style. COOP located in the new Detroit Shipping Company building, a food hall style social gathering hole in Midtown Detroit.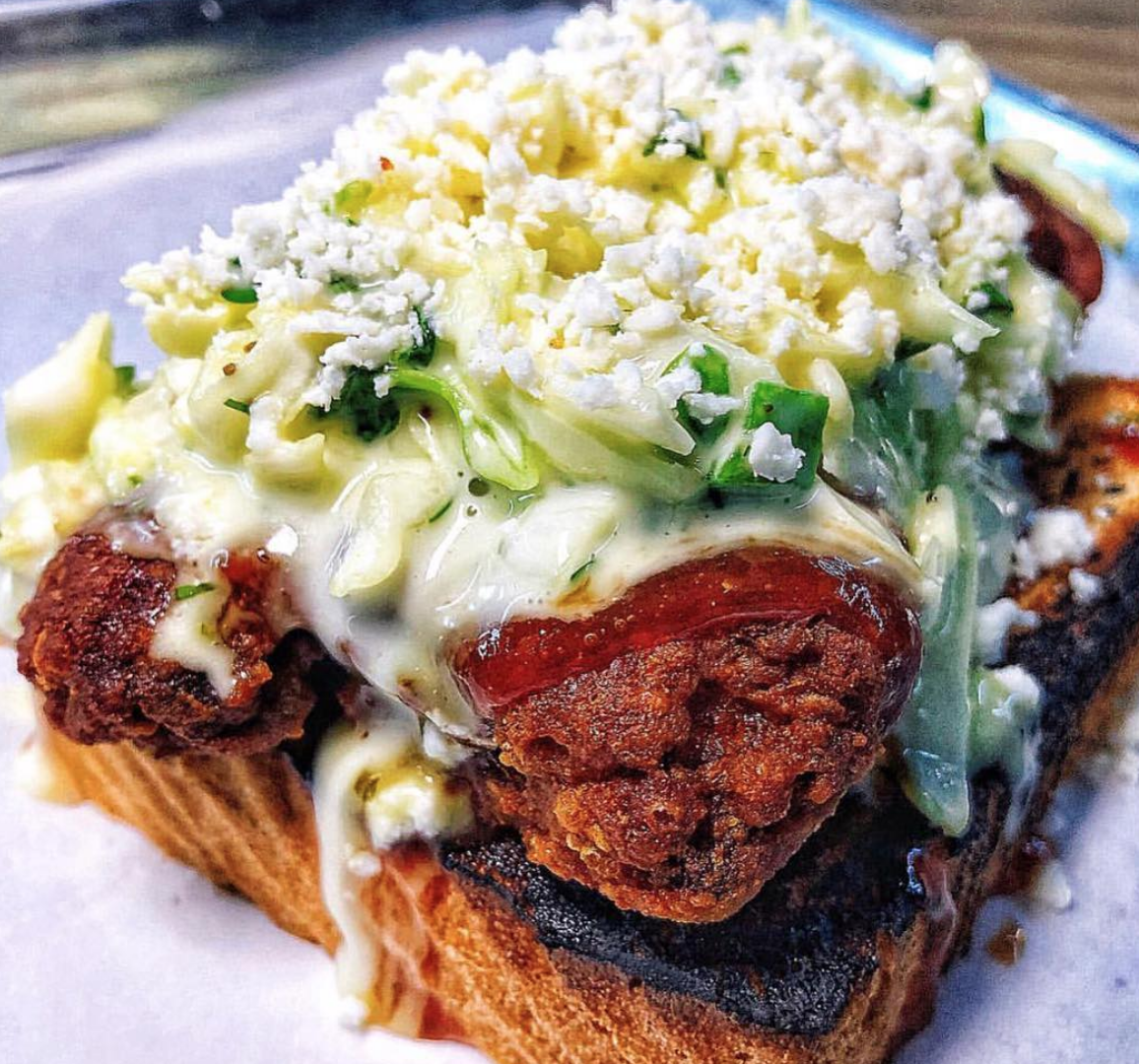 COOP has several signatures dishes served cafeteria style; my personal favorites are the Midtown Crispy Chicken Sandwich, a juicy chicken thigh served with smoked bacon jam, pimento cheese, house pickles and the street style Caribbean Corn.
As if that wasn't enough to make anyone deem themselves a success at their profession, it's not enough for the never-ending ambition of Chef Max, who was recently named 'Cleary University's Executive Chef In Residence.
[ione_embed src=https://www.youtube.com/embed/U-D3SOK4NkY service=youtube width=560 height=315 type=iframe]
In his new role, "Chef Max" will work collaboratively with Chef Jeff Bane, head instructor of the culinary program, to shape curriculum based on his diverse experience and serve as an ambassador for Cleary's Culinary Academy.
As if success wasn't enough, Chef Max's truest heart desires? To give back. Hardy is also the founder of One Chef Can 86 Hunger; a nonprofit organization focused on raising awareness and fighting hunger in the U.S.


"I moved back to Detroit to contribute and help grow to the culinary scene," said Chef Max Hardy. "Working to teach and develop the future culinary leaders in Detroit will help support not only the restaurant industry but the region," he added.
Knowing his unquenchable passion, I know this is not the final stop for Chef Max. When asked how does it do it all? He said, "I don't sleep." Well, Detroit's culinary palette thanks you Chef Hardy for your gift and sacrifice.
Follow Chef Max on IG @ChefMaxHardy
Follow COOP on IG @Coop_Detroit
Follow River Bistro Detroit on IG @RiverBistroDetroit