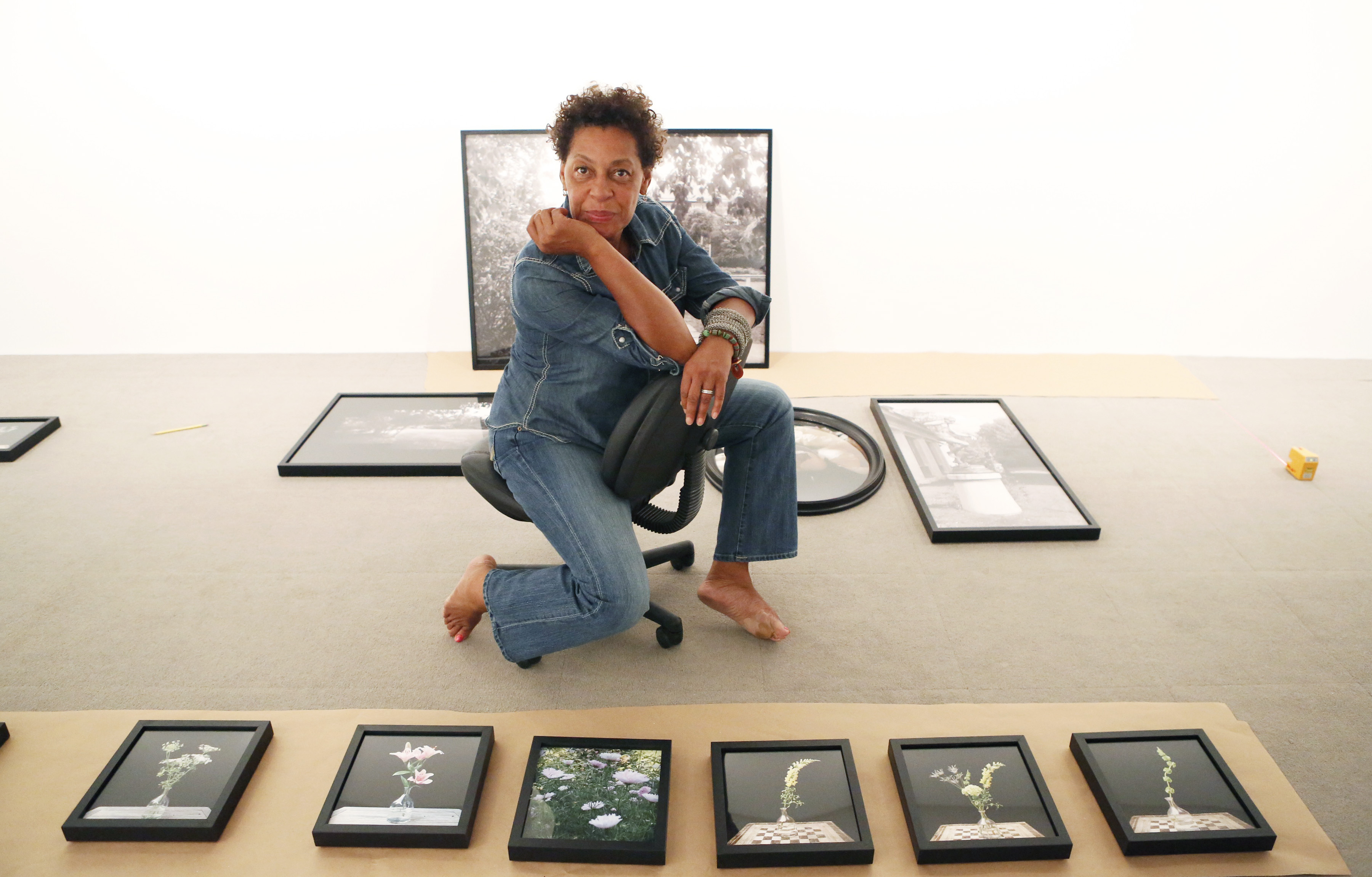 The Carr Center is kicking off its inaugural year of the Independent Scholars Fellowship (ISF) with one of the most respected and highly recognized names amongst visual artists today–Carrie Mae Weems. ISF is a program designed to provide opportunities for early career artists and art historians to access, and work alongside nationally and internationally renowned artists of color. The Carr Center resident artist in visual art, Carrie Mae Weems will create a vital, dynamic, and one-of-a-kind experience for a select group of ten students from diverse disciplines and backgrounds.
"Carrie Mae Weems was the perfect choice for ISF as she brings a tremendous body of work, knowledge, and creativity to the program and Detroit," said Carr Center President, Oliver Ragsdale, Jr. She's a visual artist known for her groundbreaking work in photography, video installation, the written word, and audio. Some of her more famous works include The Kitchen Table Series and From Here I Saw What Happened and I Cried.  She's highly decorated with awards including the 2013 MacArthur Fellow Award and the 2014 BET Visual Arts Award, just to name a couple.
The goal of the Carr Center Independent Scholars Fellowship is to foster an unprecedented opportunity for young, talented artists and thinkers to interact with seasoned professionals at the height of their careers and to create an accessible platform that can help these individuals grow. The program is a full year from November 2018 – November 2019 and will culminate in an exhibition and symposium. Potential fellows can apply by visiting thecarrcenter.org. Application deadline is Saturday, September 29 at 11:59 PM.