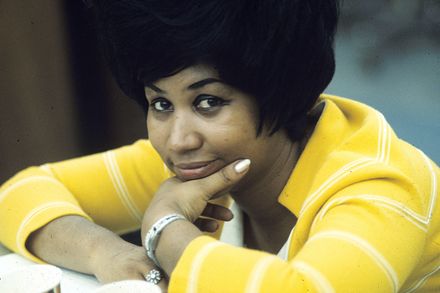 Detroit music pioneer, Aretha Franklin, the "Queen of Soul", whose musical classics such as "Respect" and "Chain of Fools" earned her esteemed fame, died Thursday of advanced pancreatic cancer. She was 76.
Franklin died at her Detroit home at 9:50 a.m. according to her long-time publicist Gwendolyn Quinn in a statement.
"In one of the darkest moments of our lives, we are not able to find the appropriate words to express the pain in our heart," the singer's family said in a statement. "We have lost the matriarch and rock of our family. The love she had for her children, grandchildren, nieces, nephews, and cousins knew no bounds."
A musical phenomenon who crossed musical, racial and gender barriers, Franklin began her vocal career as a teenager, singing gospel hymns in her father's Detroit church. From these humble beginnings she scaled to the very heights of stardom, scoring her first national chart-topper in 1967 with a searing version of "Respect."
Since then, the artist has notched 77 Hot 100 chart entries, and earned an astounding 18 Grammys out of 44 nominations. In 1987, two decades after her first No. 1, Franklin became the first woman to be inducted into the Rock & Roll Hall of Fame and was later named the Greatest Singer of All-Time by Rolling Stone.
Detroit Mayor Mike Duggan shared his thoughts on Franklin's death and legacy in the city:
"Aretha Franklin and her father, Rev. C. L. Franklin, have meant so much to our city for generations of Detroiters and we are all deeply saddened that Aretha has passed.
"Few people in the history of our city have been as universally loved or left as indelible a mark as Aretha. From the time her father gave Aretha her start in the New Bethel choir, it was clear to everyone how special she was. She was a performer without peers. Throughout her extraordinary life and career, she earned the love – and yes, the respect – of millions of people, not just for herself and for women everywhere, but for the city she loved so dearly and called home. I was honored to present Aretha with the key to our city last year and her last concert in Detroit. While she may have passed, Aretha Franklin will always have the key to our hearts."