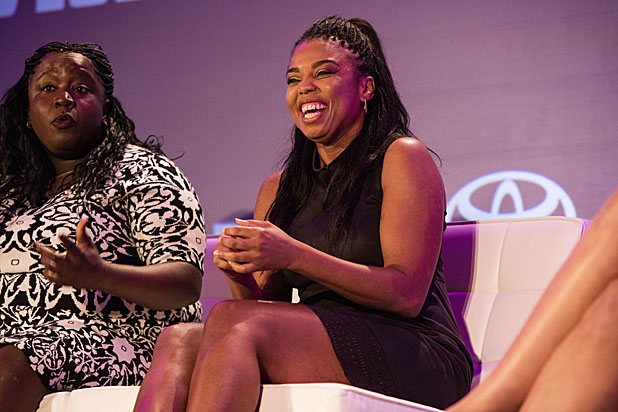 An inspiring and diverse group of speakers from tech, entertainment, and design, (TED) will take to the stage on Wednesday, September 26 from 8-6 p.m. at the historic Masonic Temple for the 10thanniversary of TEDxDetroit. This year's event will feature more than 20 innovators from Michigan to share insightful stories and wisdom with the audience.
TED isn't a who, it's a what. TED stands for Technology, Entertainment, and Design, three broad subject areas that are shaping the future. TEDxDetroit is an independently produced offspring of the annual TED gathering of big brains and cool creators.
The sessions are designed to showcase a variety of subtopics and styles of speakers, dedicated to share positive ideas for the world from Detroit through TED Talks videos and live speakers to spark deep discussion and connection. Presenters were chosen from more than 300 proposals submitted before July 1.
"This year's submissions were overwhelming with great ideas and content," said Charlie Wollborg, the event's organizer. "With our 10-year anniversary event, we knew we had to assemble a very impressive line-up of speakers and I hope attendees agree that we met the challenge."
Some of TEDxDetroit 10's notable speakers include native Detroiters and ESPN/The Undefeated journalists Jemele Hill & Kelley Carter, owner of the Lip Bar and Cass Tech alumna Melissa Butler, FOX 2 Detroit news anchor Roop Raj, photographer and educator Shawn Lee, and many others.
In addition to the TED talks and live performances from talented Detroit-based artists, attendees can expect to immerse themselves in TEDxLabs – a business expo, art gallery, science fair, and tech demo day that happens alongside TEDxDetroit. It's an opportunity for attendees to get hands-on, interact and co-create. Exhibitors range from tech startups to popup shops to makerspaces.
TEDxDetroit 2018 session speakers: 
Jemele Hill & Kelley Carter, ESPN contributors, journalists & Spartan grads;
Stuart MacDonald, one of the top 10 magicians in the world at the FISM World Championship of Magic who also fooled Penn & Teller;
Kate Biberdorf, Scientist, Chemistry Professor, and self–proclaimed pyromaniac known as Kate the Chemist who's using fire to get students excited about STEM;
Cyrus Mistry, Senior Product Manager at Google who is helping Michigan universities innovate with distance learning tools.
Melissa Butler, Entrepreneur who turned Shark Tank failure into business success as Founder of The Lip Bar working change the beauty industry as we know it;
Charyse Bailey, better known by the stage name Mahogany Jones, is an American inspirational female singer, songwriter, community activist, and arts educator;
Greg Gage, DIY Neuroscientist, Co-Founder of Backyard Brains and TED Fellow who is hacking cockroaches and Venus flytrap to unlock the human brain;
Bob Waltenspiel and David Phillips, Founders of Podcast Detroit and IT in the D who are using beer and a podcasting studio to help Detroiters find new careers;
Roop Raj, News Anchor who is studying how people, cities and brand rethink and reinvent themselves;
Trevor Pawl, PlanetM initiative leader helping Michigan cities adapt to a world filled with self-driving cars;
Shawn Lee, Photographer, educator and entrepreneur helping young artists find their way and create with enthusiasm;
John Dunivant, Artist, Painter and Co-Founder of Theatre Bizarre who helped transform an illegal masquerade party into one of Detroit's most popular cultural events;
Ali Dirul, CEO of Ryter Cooperative Industries who is developing a grassroots approach to connect Detroit neighborhoods with solar power;
Dr. Ravina Kullar, an Infectious Disease Researcher working to slow Antibiotic Resistance;
Andy Beningo, one Detroit's favorite comedians who's earning laughs on the national stage;
Alex Linebrink, serial financial tech entrepreneur, blockchain advocate, and  CEO of Passage Inc – a company disrupting the ticketing industry.
Jenny and Chris McCuiston, Founders of Goldfish Swim School who've made a splash sharing their love of swimming with kids at 63 schools across the country;
Grace Hsia, Co-Founder and CEO of Warmilu – a company saving premature infants around the globe with their non-electric warming technology;
Undra Mack II and Austin Mack, the pre-teen authors, entrepreneurs and app developers who aren't waiting for permission;
Alina Morse, the eighth-grade Founder of Zollipops who decided there's no reason candy can't be delicious and good for your teeth while building a multi-million dollar company.
Tickets are only $85. To purchase tickets or for more information on TEDxDetroit, visit: www.TedXDetroit.com.