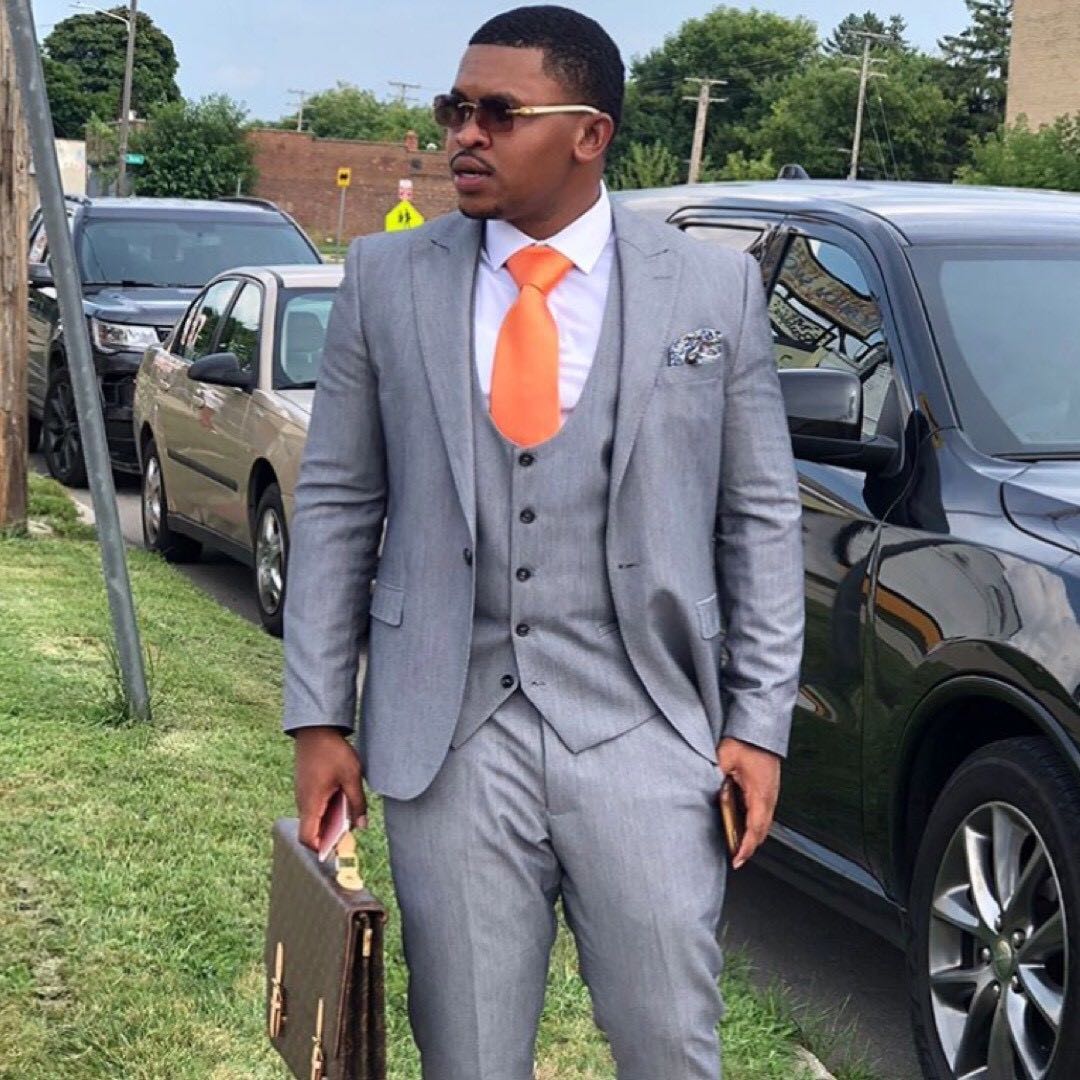 On July 7th, Eddie Kidd was expecting to celebrate his 24thbirthday. What the creator and owner of GrindGrind clothing and athletic wear did not know, was that he was going to receive a $40,000 grant through the Motor City Match program to assist him in opening a brick-and-mortar store in Detroit.
GrindGrind is among 14 new Detroit businesses across nine neighborhoods to share in a total of $500,000 in grants awarded through the Detroit Economic Growth Corporation's Motor City Match program. Dressed in a gray suit, sporting Cartier white Buffalo Horn frames, Kidd accepted his prize with the rest of the winners of the 12th round of the program's funding, Wednesday at Pharmacy 4 Less on East Seven Mile in the Osborn neighborhood.
"It was a blessing to receive this money, but to be honest, I'm not surprised," said Kidd. "From the beginning of this year, I came with the mindset that I was going to let God work everything out. I was given the vision and dream that GrindGrind would have a storefront finally and this money is going to allow me to do that."
Kidd said the plan is to open his first store, either in downtown Detroit or along the Historic Avenue of Fashion near Livernois and West Seven Mile Road. The goal of the store is not only to make money and to grow the GrindGrind brand, but to hire local Detroiters, inspire the youth, and to be a part of the renaissance of the Motor City and its young entrepreneurs.
"Residents want to live near thriving commercial corridors and Motor City Match is a key part of our strategy to bring more goods and services to our neighborhoods," Detroit Mayor Mike Duggan said in a statement. "It also helps small business owners create jobs and make their community more attractive for other businesses to locate."
Kidd started GrindGrind, LLC. in 2013 as an athletic wear company and later began to branch into the fashion world. The meaning of grind is to perform repetitive actions over and over, in order to attain a goal. Kidd combined the words to enforce the issue of performing those actions twice as hard in order to achieve success. The goal of the clothing line is to spread the message of chasing your dreams across the world. That is the story of Kidd and his company.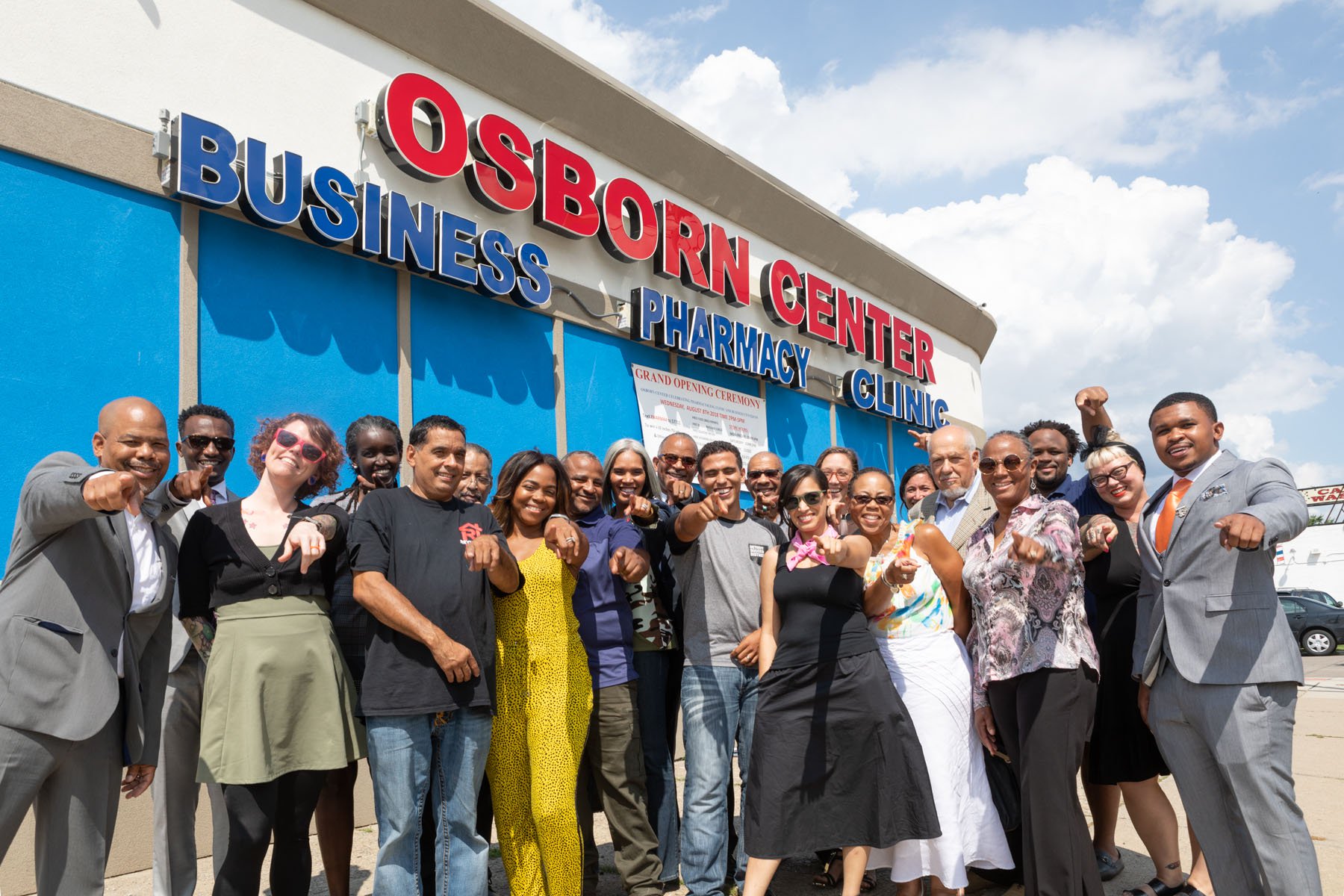 Born and raised in Highland Park, Michigan, Kidd grew up in a rough neighborhood and experienced some things a kid his age should not have. His parents moved him away to the suburbs of Detroit, where he had the opportunity to attend private school at Brother Rice High. Kidd was a standout football player for legendary head coach and Detroit Northeastern graduate Al Fracassa, winning a Division 2 state title his senior year, earning himself a scholarship to Notre Dame College in Ohio.
While away at college playing football and building his start-up apparel brand, Kidd's mother became ill, which forced him to drop-out of college to be closer to her and his family. That is when his "GrindGrind" really started, spending most of his time at the hospital with his mother, sleeping in a recliner chair, then heading to workout at the gym, right before he had to go to work, just to do it all over again.
"The motivation behind GrindGrind was my mother's illness and the way my life was as the time," said Kidd. "Grinding describes my lifestyle."
GrindGrind sells women and men's clothing, ranging from t-shirts, shorts, and hoodies, to Greek Grind, which is GrindGrind gear inspired by African-American Greek fraternities and sororities.
And while GrindGrind is Kidd's brainchild, the brand would be nothing without the support of his close friends. Guys like Devin Church and Issac Turner, whom he played football with at Brother Rice; Kevin Biscoe, who played quarterback and Detroit Cass Tech, and others. They wear the brand just as much as Kidd does, showcasing the bond the former football stars have as friends.
"It's a blessing to have all my friends a part of my brand and it speaks volumes about our friendship," Kidd said. "We have people that want to party with us but it's very so often that you have friends that want to push the movement as if it were their own. I see those guys as friends and business partners. Seeing Devin Funchess (Carolina Panthers) and Jourdan Lewis (Dallas Cowboys), guys sponsored by the big brand companies, still supporting my brand; that means the world to me."
Prior to winning the money for his store, Kidd was working two jobs at an auto plant and an AutoZone store. He does not have to do that anymore and plans to enroll in college this fall to finish his degree. The first GrindGind store is expected to open before winter.
The application window for round 14 of Motor City Match will be open from September 1-October 1.