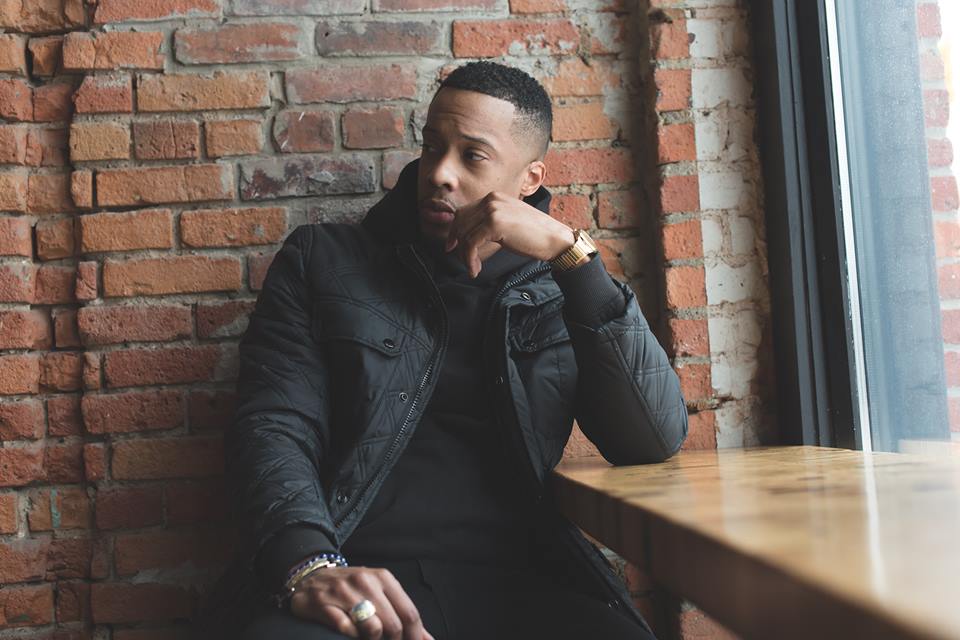 "Hey man, I just want to say that I'm proud of you and I'm happy for you." These are the first words I've spoken to Black Milk in 10 years. I figure it's a thing that's sincere yet casual enough to come from a fan or an acquaintance. I let his memory decide what's best. But I'm honestly both. The last time I saw Black Milk was at the release party for Tronic in 2008. We all stood inside The Shelter waiting to hear the album that would set Black Milk outside his mentor J. Dilla's shadow.
The buzz around the album was that its futuristic sound and use of live instruments were an attempt to take the focus off of the soulful sampling style and hard drums that had quickly become his calling card for artists like Lloyd Banks and Sean Price. Back when I was an intern for Barak Records, the label that Milk was affiliated with through his music collective B.R. Gunna (with other founding members Young R.J. & Fat Ray of Bruiser Brigade) and their production work on Slum Village albums like Trinity and Detroit Deli, I would see him a few times a week at our offices in Southfield, MI. I'd walk across the street from Northland Mall checking the parking lot in our plaza for the late model Range Rover he drove to try and predict what kind of sound would come from the studio that day. It felt good to be in a room of vaguely familiar faces and to swell with pride in a way that I wasn't altogether entitled. It's a thing that happens here a lot.
Tonight at El Club, artists like Phil Swish and Maraji Virtuoso, DJ Dez, and Supakaine take the stage as the opening act. All of them are legends or legends in the making. The night moves along with the crowd fluxing according to whose on stage until Black Milk and his three-piece band Nat Turner take center. The modest venue in Southwest Detroit is Black Milk's first attempt at back to back shows.
The Sunday night crowd has filled in nicely as Black Milk emerges amidst an array of red lights bouncing off of his signature look for his 7th studio album Fever: a red and black checkered flannel with black jeans and tee. He handles business first, covering new fan favorites like "But I Could Be Wrong" & the overstimulation anthem "Laugh Now Cry Later" before launching into fan favorites, per audience request, like "So Gone," "Give the Drummer Some" & others. The band Nat Turner brought out a balance of light and darkness that played to the extremes of Black Milk's more massive content from projects like 'No Poison No Paradise' and 'If There's A Hell Below.'
Though he decidedly stepped up to create his own lane as an artist and producer, Black Milk doesn't shy away from his roots, history, or soul in his music. He also doesn't shy away from a challenge, as he spent a significant part of his 80 minutes set scatting out drum, key, and bass patterns to his bandmates as they improvise the vibe while audience members danced to favorites like "New Detroit Dance Show," that represent Detroit's rich musical history. Black Milk closed his set with the now classic "Losing Out" but not before giving a casual address to how crucial it is to protect the soul of the city of Detroit and to preserve its history in the midst of change.
In a city where we have lost so much, it is very easy for artists and citizens alike to become overzealous about being remembered. In the wake of the death of two titans, legacies and livelihood were lost, and some of us began long relationships with denial as to what we fairly contributed to the communities we look to for support. When an heir apparent like Black Milk does anything that can be remotely perceived as a rejection of carrying the torch, it offends the sensibilities of the locals, of the ones who fear being forgotten, until their gaze is transfixed somewhere between awe and envy.
Black Milk pretends not to notice, rather focusing on creating opportunities for the talent he believes in like Melanie Rutherford and his younger brother and emcee Mahd, all the while representing Detroit through homages to the gospel, electronic, and soul music throughout his production. Throughout the night, Milk makes it a point to let us know how happy he is to be home and that he only comes when he has something unique to give us. He lets us know that we are seen and remembered. But the way he politely thanks me for the kind words I extended to him at the end of the night, I have to ask. "You don't remember me?"
Dean Garcia, Jr. is a publicist, journalist and brand manager working to document the successes and challenges of music culture in the Midwest & beyond. To stay connected or get involved, follow Dean on IG at @art.dealer.dean or visit www.humbleflei.com.