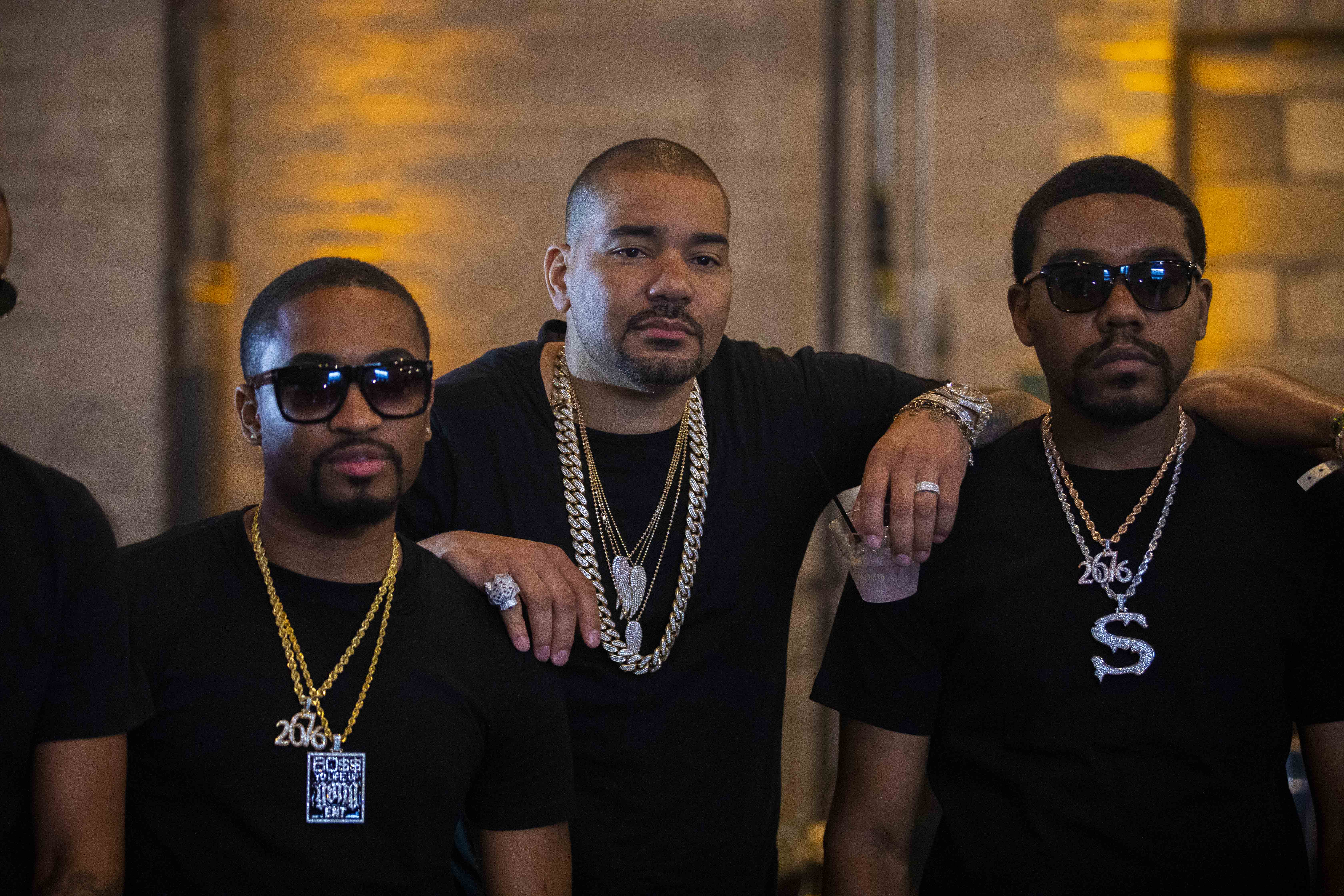 Last week, HOUSE OF RÉMY MARTIN continued Season 5 of the PRODUCERS SERIES at The Eastern in Detroit. Music executives, influencers and fans gathered in the packed ballroom and enjoyed music-themed Rémy Martin cocktails as the next generation of aspiring music producers competed for a co-sign to create hip-hop's newest hit with BIG SEAN and DJ MUSTARD.
Hosted by The Breakfast Club's DJ ENVY, the event featured performances by the four Detroit finalists – who competed for a spot in the finale in Los Angeles this fall. The tournament styled competition allowed each contestant to play their beat as the crowd listened along before the beats were scored by the panel of judges. The judges included music executives competition judges Earlly Mac(Rapper/Songwriter), Big Sean's Manager Zeno Jones and Key Wane (Producer).
In the end, Detroit's own Fasheez Fasho emerged victorious for the Detroit competition and will move on to the finals in Los Angeles! Following the competition, DJ MARK DA SPOT spun a live set at the space as the after-party celebration began.
The event also featured another new star, the Rémy Martin 1738 ® Limited Edition Speaker Box, in collaboration with Live Nation, crafted to echo the spirit of the Rémy Martin Producers Series and the brand's music campaign. 
Detroit continued the Producer Series after the program launched in NYC last month. Upcoming cities include Miami, Atlanta, Chicago, Houston, before the winner is crowned in Los Angeles' finale.
For more information and the latest developments on the Rémy Martin Producers Series, visit http://producers.remymartin.com and follow along on social at @RemyMartinUS and #remyproducers