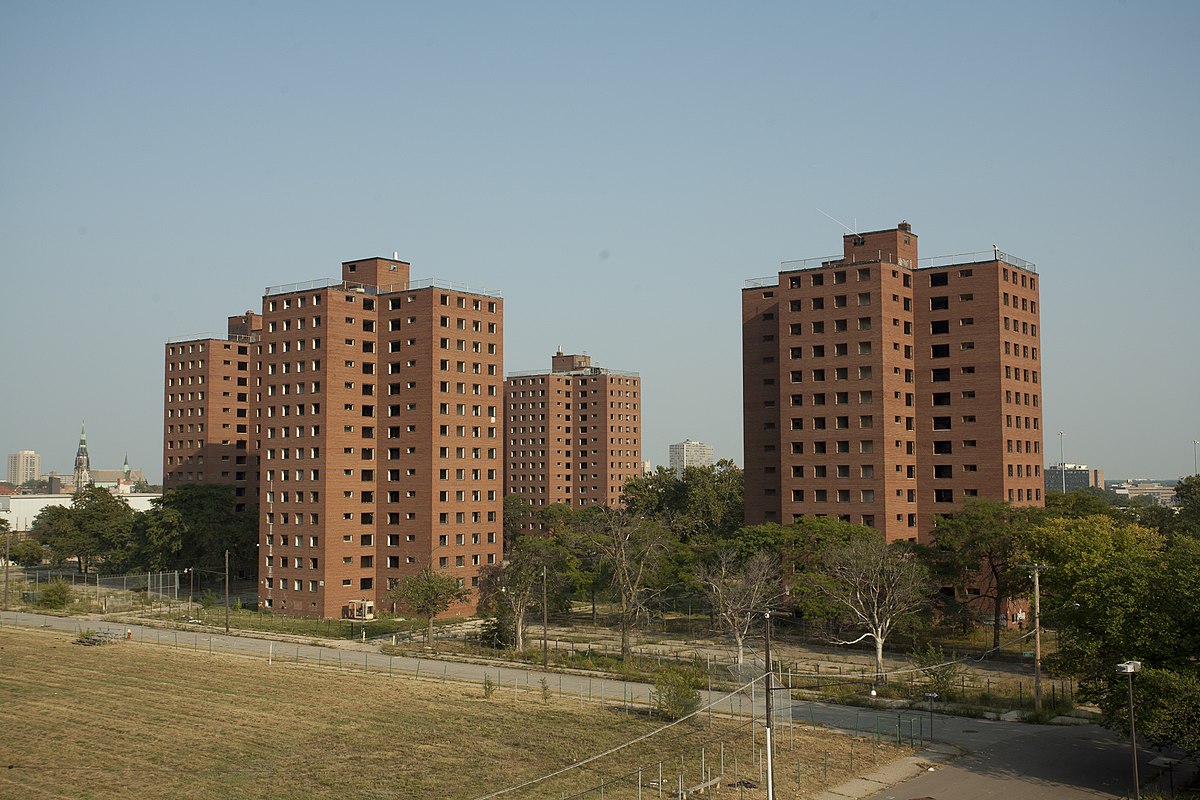 The Detroit City Council approved a Development Agreement that will pave the way for significant affordable housing investment across Detroit. Bedrock, in partnership with local developer Woodborn Partners, proposed a mixed-income neighborhood on one of Detroit's largest vacant properties; the 22-acre former Frederick Douglass public housing site ("Douglass Site") bringing another major investment in affordable housing to the city.
With the proceeds from the $23 million sale, the Detroit Housing Commission (DHC) will invest in existing public housing, preservation and renovation of other affordable housing units throughout the entire city, as well as construction job training initiatives for Detroit residents.
"This deal is a win for the entire City of Detroit. First, a long-vacant site adjacent to downtown will finally see redevelopment that will bring quality housing with significant affordable options and more amenities to the neighborhood," said Mayor Mike Duggan. "Second, the proceeds from this sale will transform public housing in Detroit by accelerating the preservation and renovation of affordable units across the city, allowing us to keep people in their homes and provide a higher-quality of housing."
The site has been vacant since the former Frederick Douglass public housing structures were demolished in 2014. The site provides a unique opportunity to build a bridge between the Brush Park and Eastern Market neighborhoods, given its location and size, creating a thriving corridor of new housing and public markets. Bedrock and its partners' proposed master plan is designed to connect this site to surrounding areas while creating a wide range of housing options in the heart of the city.
"The Douglass Site gives us the unique opportunity to create a development that will offer something for everyone and bring a sense of community back to a space with such a rich historic legacy for so many Detroiters," said Dan Gilbert, Chairman of Bedrock. "Parks, courtyards, retail, affordable housing and for-sale units are all in the mix on this project and we look forward to working with our partners to create a thriving and diverse community with opportunity for all Detroiters to enjoy."
Bedrock has engaged Jonathan Rose Companies, a nationally respected affordable housing developer, to advise on the development of the affordable housing component of the project, with Rose potentially taking on the affordable housing development role.
"We are so pleased to have been selected by the Bedrock/Woodborn team to help transform this site into a vibrant mixed income community and for Mayor Duggan, the Detroit City Council and HRD's commitment of resources to make the affordable housing component of the site viable," said Jonathan Rose, President of Jonathan Rose Companies. "With the Douglass site's proximity to employment, healthcare and education, and its planned community gardens, we see a chance to create a community that enhances the opportunity potential of the families that will live here."