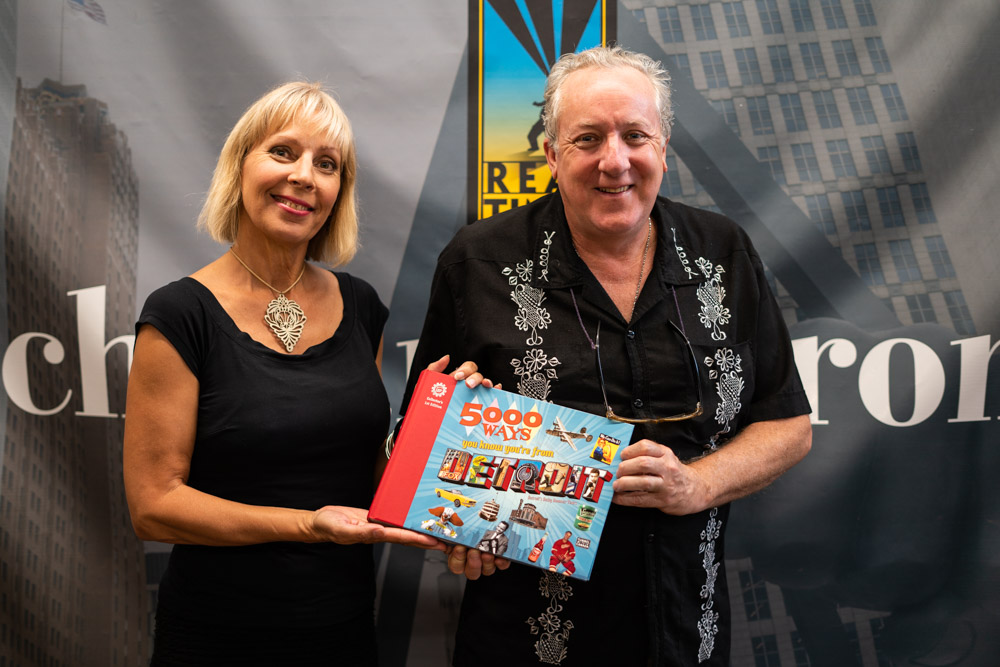 Did you know that Detroit is the only place in the United States where Canada is directly south?
The city in Canada just south of the Motor City is Windsor. Its nickname is South Detroit and that is where husband and wife publishing-duo, Chris Edwards and Elaine Weeks, co-authors of "5,000 Ways You Know You're from Detroit", are from. Dedicated to the baby boomer generation, the book was published in October 2017 and documents the City of Detroit with unique facts, stories, and trivia from 1939-1980.
The couple met at the now-defunct Windsor-Detroit International Freedom Festival in 1980 and have been married for 32 years. Edwards' father was great friends with Bert Weeks, Elaine's father, who was the mayor of Windsor, and an ally of Detroit Mayor Coleman A. Young at the time. Their connection to Detroit and its history is undeniable and strong, which inspired them to write the book.
"We did a book on Windsor baby boomers, "500 Ways You Know You're from Windsor" and people loved it," said Edwards. "When we did that book, we thought we should do one on Detroit. It took us a few years to get the momentum for the book, but we got it done.
"Detroit is like our backyard neighbor and I grew up here. The best man in our wedding is from Detroit and we know plenty of people from the city. I spent most of my time in northwest Detroit."
The book, 5,000 Ways You Know You're from Detroit, has over 400 pages filled with more than 1,400 nostalgic photographs of Detroit, many of which have never been published. The project took a year for Edwards and Weeks to complete, compiling archived information and photographs, conducting interviews, and crossing the border through the Detroit-Windsor Tunnel to visit the Detroit area. They even financed the book themselves. The couple admitted that it was a rigorous process, but the finished product is something all metro Detroiters will enjoy.
"For this book, it was taking the 500 Ways You Know You're from Windsor book and expanding it," said Weeks. "There were a lot of things on Detroit in that book and that was the core for the book on Detroit. We started with topics like the automobile, Motown, downtown, sports, food, shopping, and things like that to have some idea of what we wanted in the book and began our research. Stopping was the hard part because there's just so much."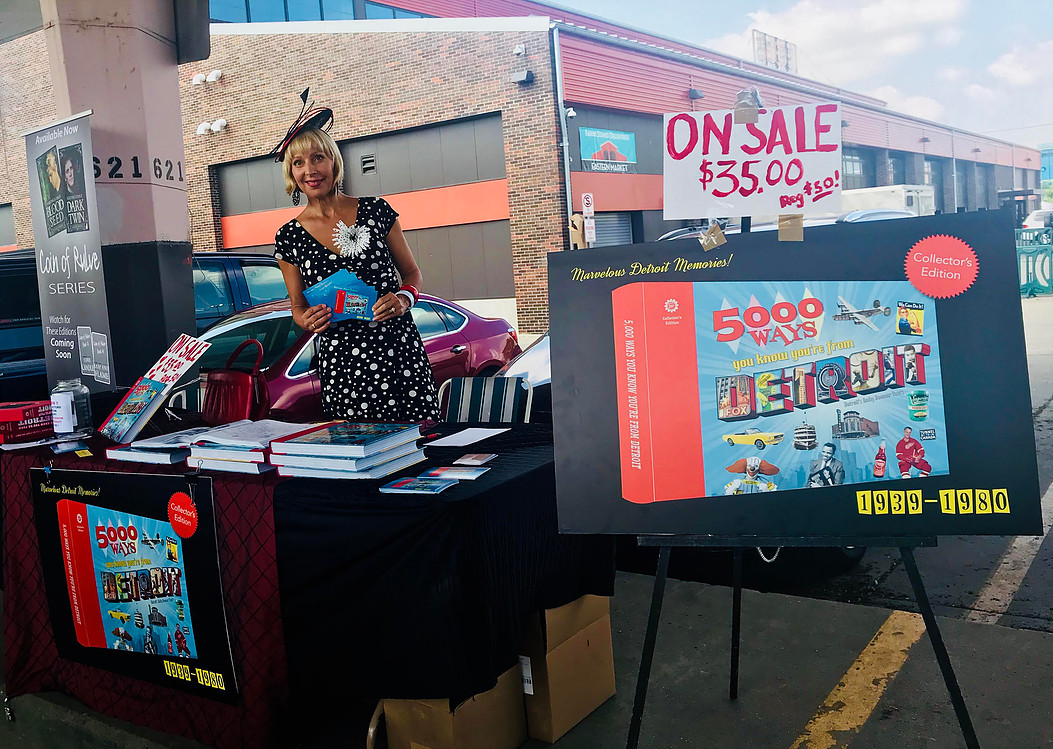 Consisting of 21 chapters, the book is absolutely jam-packed with memories of Detroit, such as the auto companies, historic buildings, theaters, Detroit brands like Faygo, Better Made, and Vernors, amusement parks, newspapers, Motown music, entertainers, athletes, riots and rebellions, shopping, restaurants, and plenty more. It is not your average reference book, or coffee table book, either. The colorful cover features Motown legends Berry Gordy, Gordie Howe, the Boblo boat, and the Ford Mustang, forcing you to pop open the book and soak up all the facts on the great city of Detroit.
"We wanted to make the book fun," Weeks said. "It is educational, but we also wanted to keep it fun for the reader. There are just so many ways that you could tell that you're from Detroit and the 5,000 ways we listed don't tell them all. But it is a fun read and has something for everyone, even if you weren't around to experience it."
Some may question how two Windsorites can become historians on Detroit and write an almost six-pound book on the city. But it many ways, Edwards and Weeks are Detroiters: South Detroiters. They had their first date in the city and Edwards visited Detroit every weekend with his family. And since Windsor does not have any professional sports teams, The Tigers, Pistons, Red Wings, and Lions became their adopted teams. The cities are separated by the Detroit River and are different in many ways but share so much in common.
"You have to look at Windsor as a suburb of Detroit," Edwards said. "We were born in Canada, but we literally got to downtown Detroit in five minutes. That's faster than people can get here from the northern suburbs of Detroit. This relationship the two cities have is in inseparable. The big three, Chrysler, Ford, and GM even made cars in Windsor. So, we have a lot in common with Detroit and have plenty memories and information to share."
You can find 5,000 Ways You Know You're from Detroit online at Detroit5000.com for $39.95 or purchase the collector's edition for $49.95. It is also available on Amazon or at a number of bookstores around the metro Detroit area.