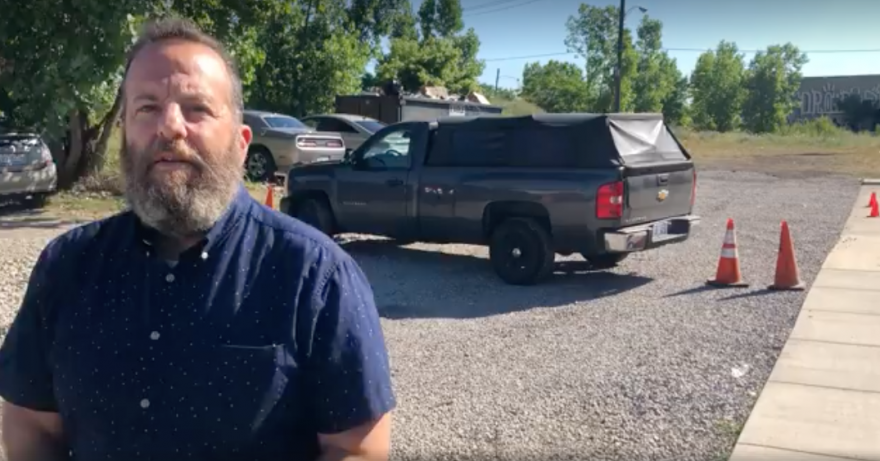 Detroit Mercantile Company owner Robert Stanzler spit in the face of security officer Ibrahim M Mission on Tuesday, which was caught on camera. The incident, which took place in Detroit's Historic Eastern Market, brought about much outrage, both locally and nationally. Now, Detroit brand, Carhartt, and Eastern Market have both decided to back away from Stanzler and his businesses.
Carhartt said it will no longer sell its products in the Detroit Mercantile Co. store and Eastern Market suspended Stanzler from vending there, after he was arrested on Tuesday for the assault.
"We expect our retailers to conduct themselves in accordance with our values, including respect for others," Erica Salomon, senior public relations manager for Dearborn-based Carhartt, said in an emailed statement. "Carhartt will not tolerate the offensive behavior recently demonstrated by the store's owner. As a result, we have discontinued our relationship with the Detroit Mercantile."
On the video, Stanzler could be seen giving Mission the middle finger gesture and then spitting on his camera. His actions violated Eastern Market's code of conduct rules, who took immediate action, with a Facebook statement from President Dan Carmody:
"Last Tuesday, in a dispute with a security guard from a neighboring business, Robert Stanzler, owner of Detroit Mercantile, was recorded acting in a vile and disgusting manner. We give no support to such behavior. As a result, Detroit Manufacturing Co., a company also owned by Robert Stanzler, is immediately suspended from selling at the market. Eastern Market Corporation (EMC) is the non-profit organization that operates the City of Detroit's public market and serves as the economic development organization that supports businesses in the Eastern Market District. Eastern Market has long been a place where all are welcomed, and Eastern Market Corporation is focused on preserving and promoting this core value of Eastern Market. The first item related to general conduct for vendors in the EMC policy handbook reads as follows: 21.1. GENERAL CONDUCT: All vendors are expected to act respectfully towards their neighbors, staff, fellow vendors, and customers. A high level of courteous customer service is required."
Stanzler apologized late Wednesday in a post on Facebook for his actions.