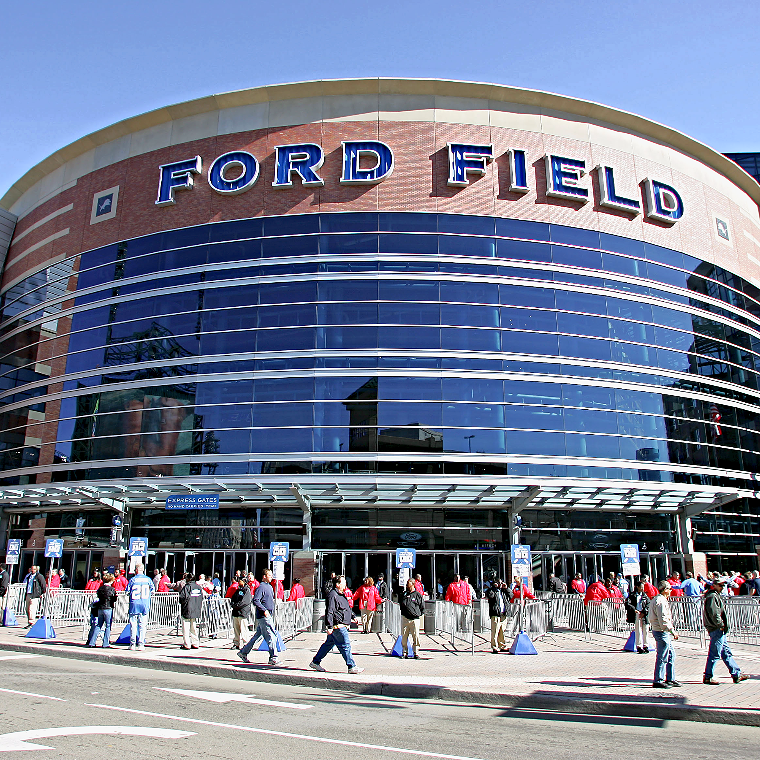 The last time a Men's Final Four was hosted in Detroit, it was 2009 and Michigan State lost to North Carolina in the men's championship game, 89-72, in front of a then-record 72,922 fans. The city will not be getting another one anytime soon, after it was announced Monday that Detroit was not selected to host the Final Four in 2023, 2024, 2025 and 2026. Houston (2023), Phoenix (2024), San Antonio (2025), and Indianapolis (2026) were picked as the host cities.
Last week, Detroit was selected as one of the seven finalists, along with Dallas, Houston, Indianapolis, Los Angeles, Phoenix, and San Antonio. The Final Four is set to be held in Minneapolis in 2019, followed by Atlanta in 2020, Indianapolis in 2021, and New Orleans in 2022. Detroit did host the NCAA 2018 first and second rounds at Little Caesars Arena and will again in 2021.
"While we were eagerly looking forward to a more favorable outcome, we are proud of and grateful for the efforts put forward by the Big Ten, Michigan State University, and the Detroit Sports Organizing Corporation to bring the NCAA Men's Final Four back to Detroit," Detroit Sports Commission director Kris Smith said in a press release. "We thank the NCAA Division I Men's Basketball Committee for allowing us to showcase the city of Detroit and present its viability as a premier event location. We look forward to continued collaboration with the NCAA on future men's basketball events, while teaming to host seven upcoming NCAA championship events in Detroit."
Detroit has a brand-new state-of-the-art arena in the downtown area, but the problem may be the lack of hotel space. The Pistons submitted their bid for a NBA All-Star Game in 2020 or 2021 and team Vice-Chairman Arn Tellem pointed out that hotels might prevent that from happening.
"I think the next three to five years are not in the cards, but probably after that at some time," Tellem said. "I think the NBA really loves the arena, they love everything that's happening, but they wanted to see that there's hotels up because it's critical for how the NBA presents the All-Star Game.
Detroit missed out on landing another Final Four but will still be host to multiple NCAA championships in the near future, such as the 2020 Frozen Four (LLCA), fencing championships (Cobo Center), the 2020 women's bowling championships (Thunderbowl Lanes), the 2021 women's golf championships (TPC Michigan), the 2022 men's wrestling championships (LCA) and the 2022 Division II men's golf championships (TPC Michigan).
Had Detroit landed one of the seven bids, Ford Field would have likely hosted the Final Four again. Ford Field, seats 64,500 and is home of the Detroit Lions. It opened in 2002 at a public-private cost of $500 million and underwent a privately financed $100 million renovation last year that added new clubs, renovated all suites and made other improvements to premium seating along with improved lighting, sound and massive video boards.
The Detroit Sports Commission was launched in 2001 and was known until 2008 as the Detroit Metro Sports Commission. It markets the city for amateur and college sporting events, acts as a go-between for media and corporate relations, and provides organizational services. The commission is a 501(c)(3) nonprofit subsidiary of the Detroit Metro Convention & Visitors Bureau.