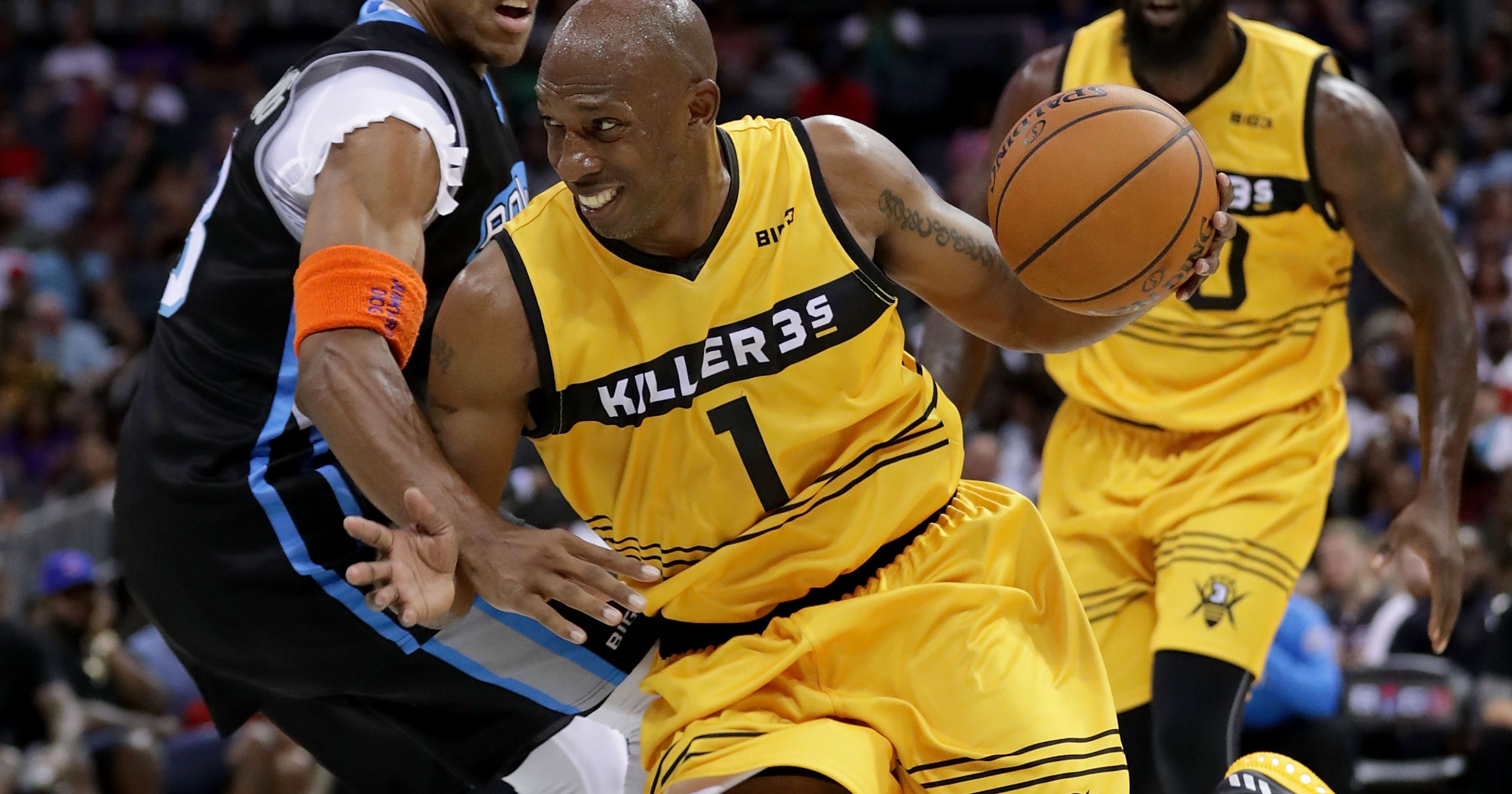 The BIG3 is coming to Detroit this weekend.
Not Ford, Chrysler, and General Motors, but the BIG3 professional basketball league. The BIG3 is a 3-on-3 basketball league, featuring mostly retired NBA players and was created by rapper/actor Ice Cube and entertainment executive Jeff Kwatinetz in 2017.
The BIG3 is on an eight-city tour across the United States and will stop in Detroit for the first time for week four of the season on Friday July 13 at the new Little Caesars Arena at 6 p.m. Doors open at 5 p.m. and the game will be aired on FS1 at 7 p.m. The half-court, professional 3-on-3 basketball league features NBA superstars like Amar'e Stoudemire, Baron Davis, Metta World Peace, Chauncey Billups, Stephen Jackson, Kenyon Martin, Nate Robinson, Carlos Boozer, Rashard Lewis, Mike Bibby, and more.
"We know Michigan fans are going to want to come see this hard-nosed, competitive basketball that The BIG3 has to offer," Ice Cube said on a conference call. "Fans there get to see Bad Boy and former champion Rick Mahorn on the sideline as the head coach for Trilogy. The Killer 3s have Pistons star Chauncey Billups and Detroit native and Hall of Famer George "The Iceman" Gervin returns home. Former Piston Jason Maxiell will be on the court with 3's Company and it's cool that coach Nancy Lierberman will return to the city where she played and coached in the WNBA with the Detroit Shock."
Detroit is rich is NBA basketball history, from the Pistons in the 1980s with point guard Isiah Thomas, Joe Dumars, Bill Laimbeer, Dennis Rodman, and the rest of the Original Bad Boys who swept Magic Johnson and the Showtime Lakers in 1989, to the 2004 NBA title team with Billups, Ben Wallace, Rip Hamilton, Rasheed Wallace, and Tayshaun Prince, which beat Shaquille O'Neal, Kobe Bryant and the Lakers in five games.
"We're excited to head to Detroit for the first time, this week," Ice Cube said. "It's such a great basketball city with a rich history. I know because the Pistons definitely took a couple championships away from the Lakers in the 80s and the 2000s. I'm excited to be in a town that knows great basketball when they see it."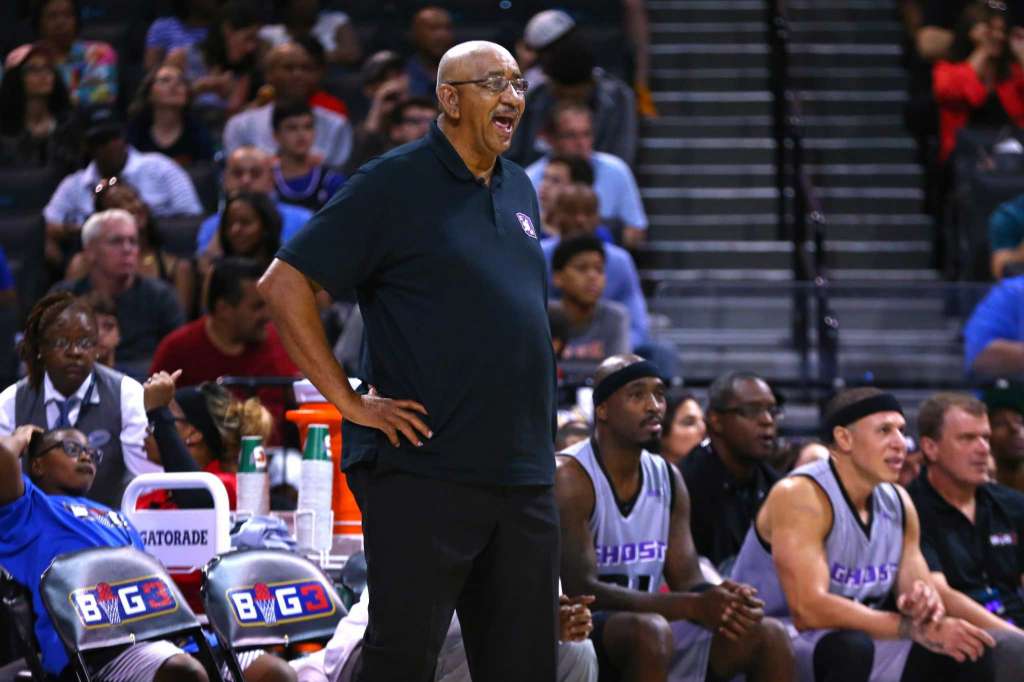 Billups plays on the Killer 3s with Stephen Jackson, former Piston Mike James, former Michigan State standout Alan Anderson, Metta World Peace, and others. Former New York Knicks forward Charles Oakley is the head coach.
Billups, who had his No. 1 retired by the Pistons in 2016, averaged 16.5 points and 6.2 assists during his eight seasons in Detroit. He orchestrated six-straight Eastern Conference Finals appearances for the Pistons from 2003 to 2008. He was named NBA Finals MVP in 2004 and is known as "Mr. Big Shot" in Detroit for all the clutch shots he hit while a Piston.
"He's a hero," Ice Cube said of Billups. "He brought a championship to Detroit. A lot of good times and a lot of wins. And he was a general on the floor in the NBA. We're anxious to get him back on the floor in the Big3."
"We expect him to get a hero's welcome. Nothing different then when he pops up at a Pistons' game. But it's going to be good to see him back in competition in the city that he's grown to love and that has grown to love him."
Billups made four 4-pointers last season in the BIG3 league, good for second-best in the. He averaged 13.5 PPG last season despite missing time to injury. Drexler said he Billups was "supposedly" going to play in Detroit but was unsure on his status for Friday. Either way, Billups will get a warm welcome from the fans in Detroit.
"In the Big3 he's nothing less than a hero," said Drexler. "He's a leader. People love him. Chauncey loves the game and even at this stage he's a very fierce competitor. He's capable of knocking down the 4-point shot. He's still a lockdown defender and he's a gym rat. He loves to hoop."
San Antonio Spurs legend, Gervin, attended Detroit King High in 1970 and is the coach of the Ghost Ballers. Lierberman, the first general manager and head coach of the WNBA's Detroit Shock, coaches the Power.
Tickets are now on sale at BIG3.com.