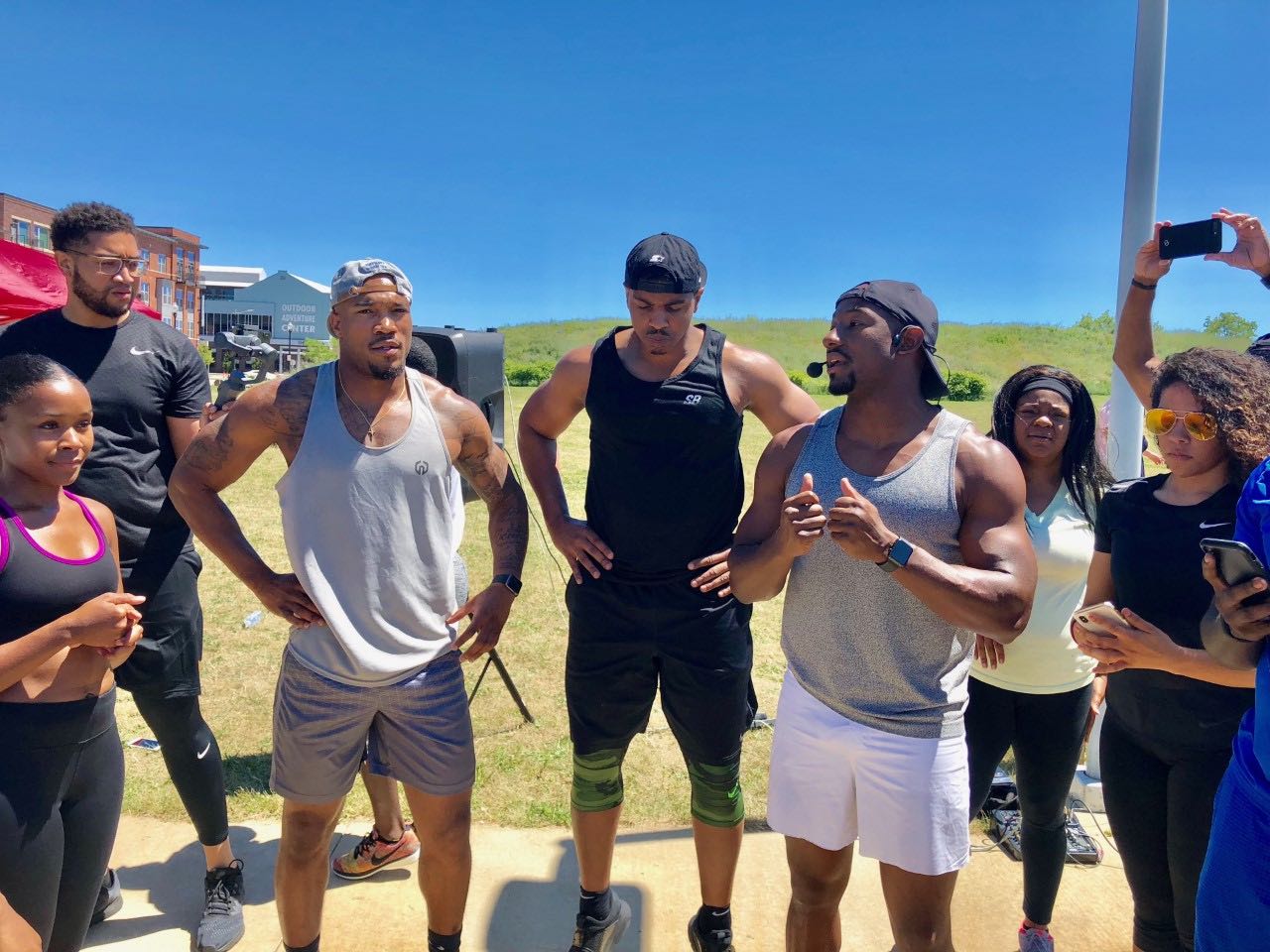 Young professionals in Detroit can usually be found gathering at co-working and office spaces such as WeWork, Bamboo Detroit, or any of the thousands of offices downtown and around the city. They are probably in a suit or skirt, dress shoes or heels, and have a pocket full of business cards. At "Run This Town", the business cards are welcome, along with workout gear and a comfortable pair of running shoes.
Founded May 12, 2012 by friends, Armond Rashad, Shawn T. Blanchard, and Terrence Thompson, Run This Town is a free "Networkingout" event that promotes fitness through networking and networking through fitness. Their goal is to help members excel personally, professionally, and physically, through socializing and exercising.
"We started this as a way to connect professionals," said Rashad, who is a well-known trainer in the city and co-owner of Jabs Gym-Eastern Market. "We wanted to help them live more active, healthier lives. It's essentially networking and working out at the same time. While you're creating your net worth, you're also increasing your network, as well and getting in the best shape of your life."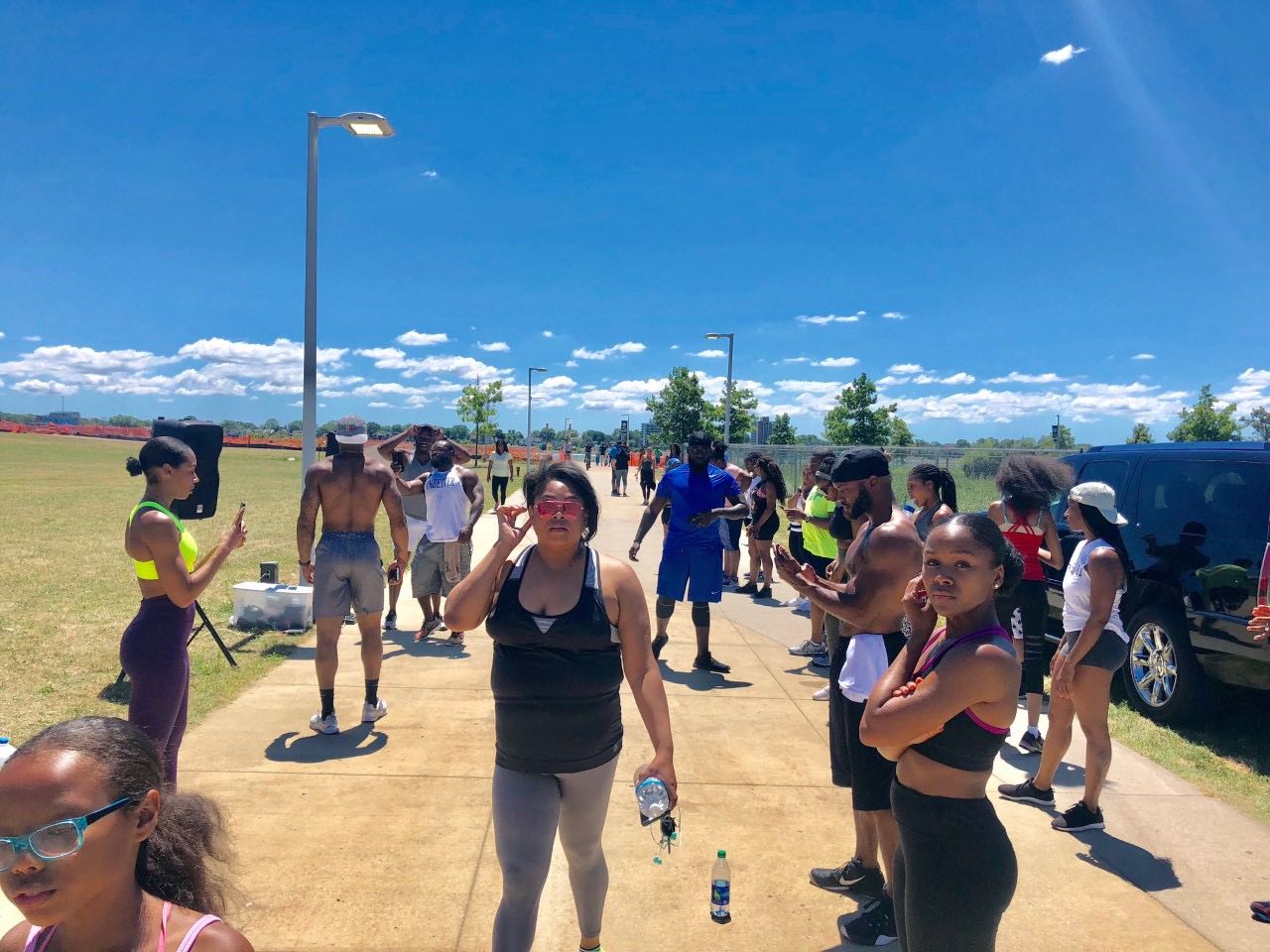 The group, full of veterans and new members, meets at the William G. Milliken State Park on Detroit's RiverWalk on Saturdays at noon, where they network for 20-30 minutes, warm up and stretch, run, jog or walk. The group of runners cover a stretch of just over two miles from the Milliken State Park to Joe Louis Arena, while the joggers do the same, but at a slower pace. Walkers cover a two-mile section of the RiverWalk and climb the steps at Joe Louis Arena. Then after all of that, the group ends the day with a quick circuit workout before grabbing a bite to eat.
"When we first started this, we noticed no one had been running in downtown Detroit," said Blanchard, who is an author, mentor specialist, and speaker. "I had just come from New York, Terrence came from Washington D.C., and Armond was playing football. We joined forces and started out as just something fun to do with about 35 people. Every week, it progressed to hundreds of people. We didn't even know that it would turn into what it is now, but we knew we were on to something. We love the community that it builds and the type of people it attracts."
What's unique about Run This Town, is that it attracts professionals from all realms of life: lawyers, doctors, professional athletes, elected officials, college students, engineers, and more. Reginald Hines works for the Department of Defense and does logistics and supply chain for the United States Army. He has participated in Run This Town since 2012 and has found it to be very beneficial to his running and networking routines.
"I first heard about it through the actual Facebook page, having been friends with Armond and Shawn for quite a while," he said. "They asked us to come out, so I figured I would come out and support. Over the years, I've had the opportunity to network with some brothers and sisters that I didn't know and meet new friends."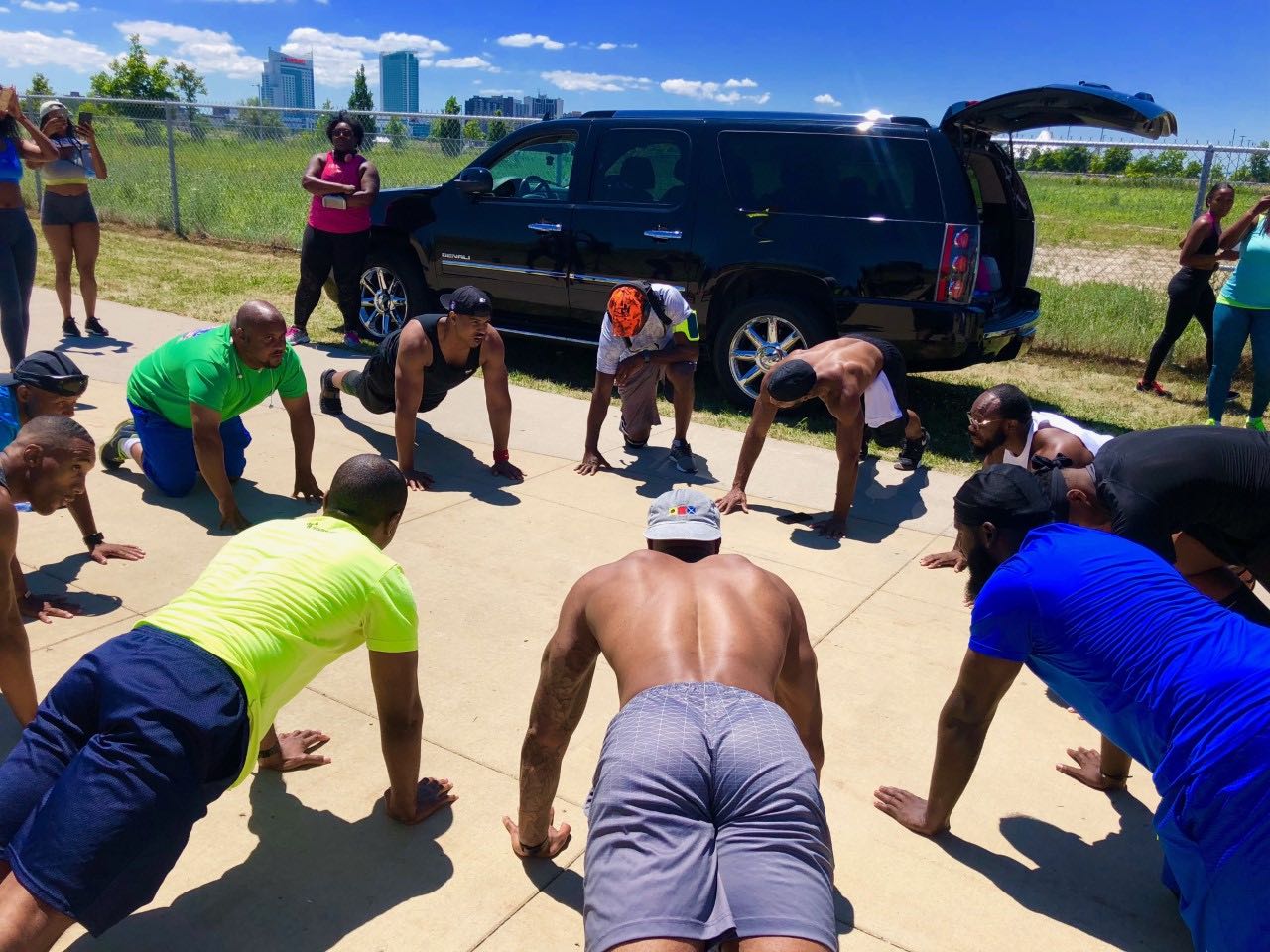 Starlit Braggs saw a promotion for Run This Town on Instagram and has been participating for two weeks.
"I am interested in getting fit and healthier, but I thought it would be easier and encouraging to do it with a group of people," said Braggs, who is a coordinator for a summer reading program and payroll manager. "I decided to try it and I like it a lot. I'm more devoted and encouraged to work out from coming out here. I met someone here who helps people get their finances better and this event shows that we are empowering each other on a health note and professionally. I plan to keep coming back."
Fitness among professionals in Detroit is ever-growing and Run This Town is pacing the way. It welcomes all levels of people exercising and business professionals. Their motto of "Collaboration over Competition" is constantly being shouted out and the only thing they ask of, is your personal best.
"It's amazing to see so many professionals out here networking and getting fit," said Montrell Grimes, who is an ambassador at the event and founder of Rare Form Training. "When you come out here, you get to meet a lot of great people in the area. It's free, your guard is down, and there is nothing to prove out here. There is nothing but love and encouragement out here and we want to see each other get better."
Run This Town has grown since its inception six years ago, to cities all over the Midwest such as Ann Arbor, Kalamazoo, and Chicago and hundreds of members. The team still sees more growth for the event, starting right here in the Motor City.
"I want to permeate the culture here more in Detroit," Rashad said. "We hope to open a Run This Town facility that offers workouts for the community and we have Run This Town Kids being launched out of Jabs Gym-Eastern Market later this summer."
The next Run This Town Detroit event is July 28.
About Post Author