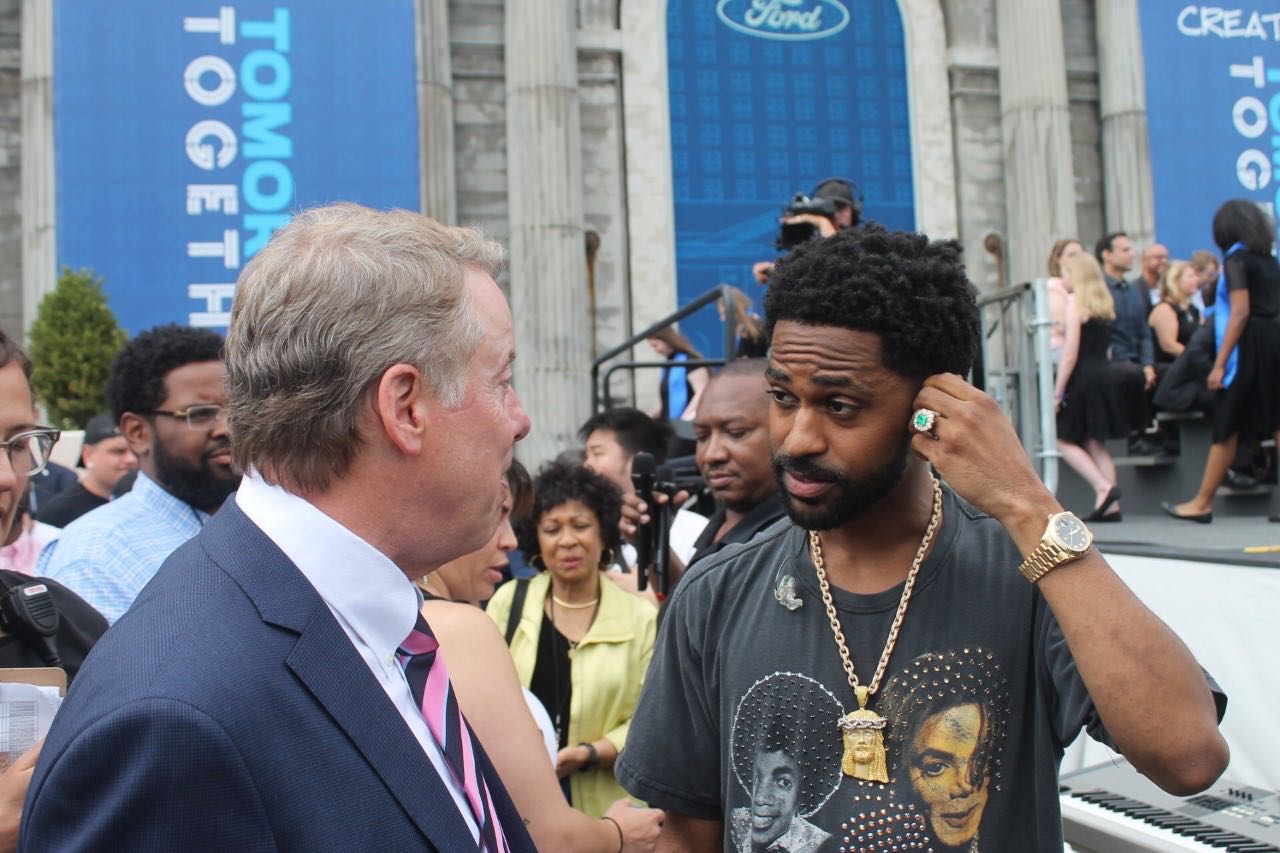 Detroit native and rap artist Big Sean is the Executive Producer of the new History Channel documentary about the revival of the city and the Michigan Central Station called, "Detroit Comeback City." The project was announced Tuesday during Ford Motor Company's celebration of its purchase of the old train depot, which has been abandoned since 1988.
A graduate of Detroit Cass Tech High School, Big Sean performed two of his songs, including "Bigger Than Me" and "One Man Can Change The World" at the ceremony alongside the Detroit Children's Choir.
"This is a historic day, at a historic day, at a historic time in history," said Big Sean. "I'm a fellow Detroit native, from the west side, and for as long as I can remember, this train station has been abandoned. I was born in 1988 and I'm just excited because this marks the first time where the whole renaissance of Detroit that we've seen happening downtown, starts to flourish into the neighborhoods."
"Corktown is the oldest neighborhood in Detroit and I love the fact that we are continuing the progression and expansion.
"Detroit Comeback City" will air on July 1 at 9 p.m. and will be narrated by Academy Award winner J.K. Simmons.