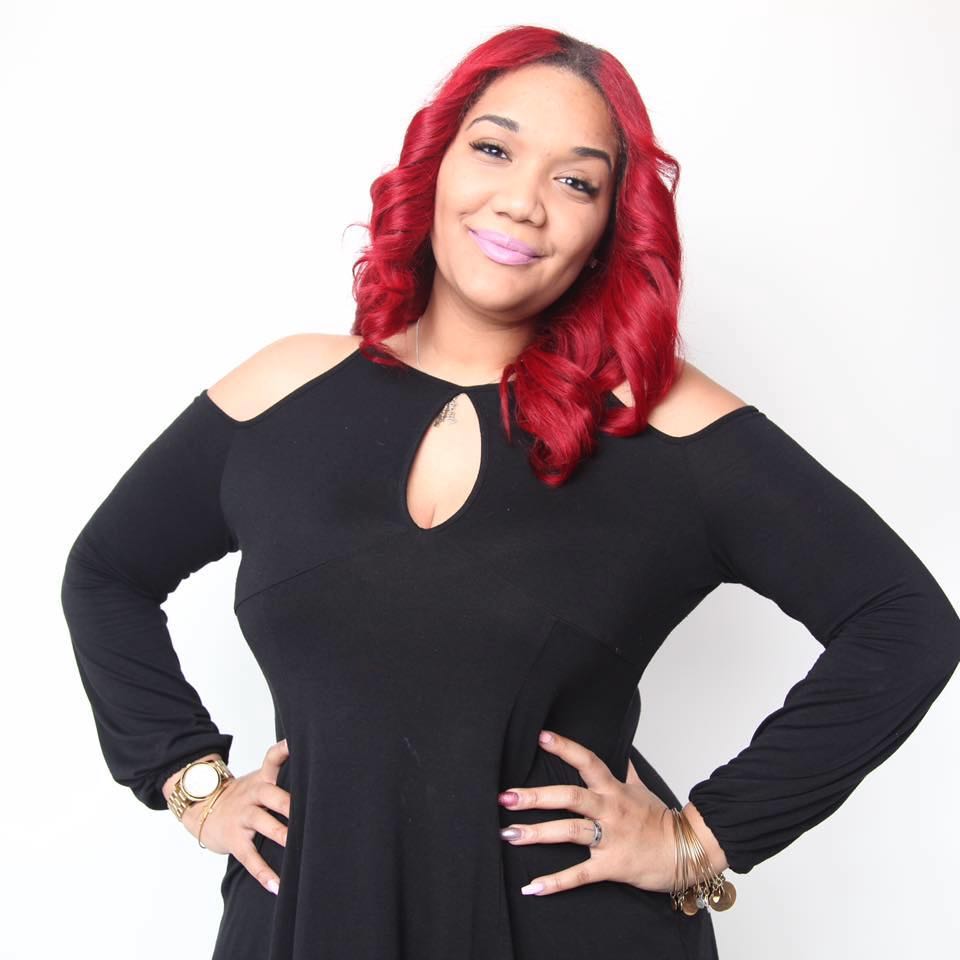 A routine trip to Walmart in May 2016 had Detroiter Brittany Shontel experiencing more than just long lines, a lack of cashiers, and items in your bag you did not intend on buying. Shontel was shopping with her then-pastor and his daughter for her birthday party, when she decided to buy a box of 18 Bomb Pop popsicles.
"It was hot as hell that day and I wanted some popsicles to cool me down," said Shontel. "I paid for them and before we left out the store, I opened the box and started eating them. This man in a wheelchair asked me for a popsicle and I gave him one. The greeter at the door also asked for one, so I gave her a popsicle. And they were so happy."
"I told my friends, this is a dope way for us to tell people about Christ and our church conference. I told them that we should evangelize this way; we should give out popsicles and invite people to our youth conference."
Shontel, 26, is currently a member of New Life Family Church under Pastor Welton Smith IV and refers to herself as a "social-light", reaching and ministering people through her Pretty Lit Ministries. She was inspired to start her "Popsicles and Prayer" movement but she still needed that extra push to completely unwrap her idea. Unfortunately, it came by the way of Deontae Mitchell. The 13-year-old was kidnapped from an east side of Detroit liquor store May 31, 2016, then beaten, tortured, strangled, and murdered for picking up his killer's money outside of the store. Mitchell's body was found a couple of days later dumped in a field just a few miles away from his home.
"Social media in Detroit felt so heavy when he died," said Shontel. "People could not believe that his life had been taken. I felt we had to pray for the city. Instead of going out and evangelizing for this conference, I wanted to get some popsicles and go to the Detroit RiverWalk and pray for people."
With volunteers from her church, a few popsicle donations, a borrowed cooler from her aunt, a speaker blasting Christian rap, and signs that read, "Popsicles and Prayer", Shontel and the group of seven headed to Detroit's riverfront to pray for anyone who needed or wanted it. One of the volunteers was a woman who had lost her daughter to suicide and wanted to begin her healing process with the Popsicles and Prayer group. That was on a Sunday. The group would gather every other week after that to offer prayer for Detroiters throughout the downtown area.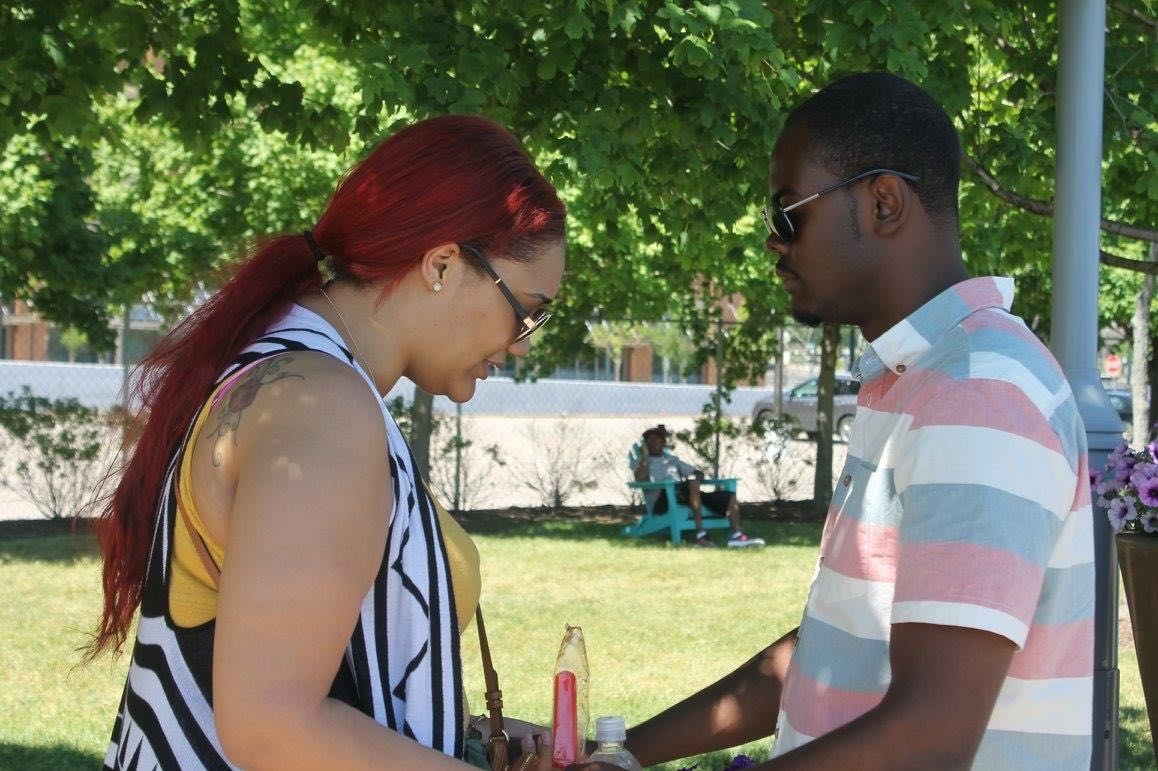 The initiative requires little effort, yet, it is so powerful; using free popsicles to spread the love and kindness of Christ and offering prayer. They offer the popsicles first because it is the gesture of giving something to someone for free that mattered the most, just as Christ freely gave his life. They then offer prayer because they want people to know that someone does care, someone does stand with them for whatever they need, and someone will go to God on their behalf. Popsicles and Prayer is essentially Shontel's way of taking God's love to the streets and to his people.
"It's still surreal that it happened the way it did. I put it all together in five days," said Shontel. "Some people didn't want prayer and others did want to receive it. The first time we did it, one man walked up and said he needed prayer badly. Some people don't like going to church and I felt this outreach would still give them access to the light and access to Christ."
The people on the RiverWalk are not the only ones Shontel has reached through her ministry. Some of her volunteers have also reaped the benefits. Many have participated in Popsicles and Prayer just to clean up, take photos, or pass out popsicles, and by the end of the summer, they are praying for others. She even prays for the security guards on duty.
Shontel's passion and drive to inspire and pray for others through Popsicles and Prayer and her Pretty Lit Podcast, stems from her personal story and struggles in life. From being in a damaging and abusive relationship six years ago, to several attempts at suicide. That life experience led her to be more active in church, form a closer relationship with God, and found Pretty Lit Ministries in 2016. Now she is reaching those in Detroit who need relief and has plans of taking it nationwide.
"I am just helping others while God is still helping me," said Shontel. "From my own experiences, I feel like people can see that the things that you're afraid of, can be the things that will bless you. I hated to pray and could not pray for others. Once I got over my fear of praying, so many doors opened for me, which allowed me to help open doors for others.'
This year's Popsicles and Prayer will be held July 7 on the Detroit RiverWalk from 12-2 p.m. For more information on the event or how to donate or volunteer, visit Prettylitministries.com or email PandPDetroit@gmail.com.