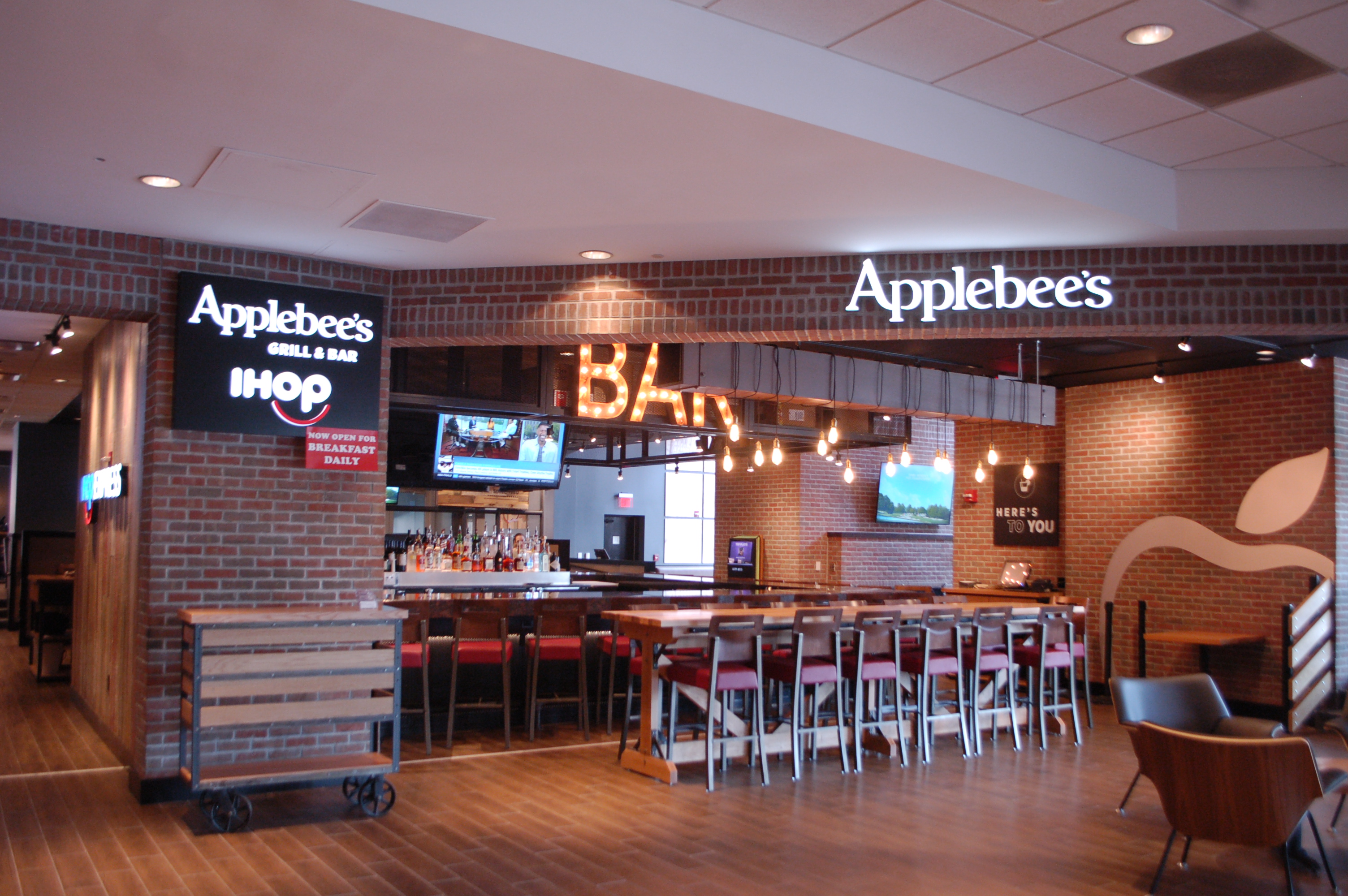 TEAM Schostak Family Restaurants, a Livonia, Mich.-based family-owned restaurant group with an expansive portfolio of casual dining, quick service and family dining restaurants throughout the state, announced today its co-branded Applebee's Grill and Bar/IHOP concept at the Millender Center in Detroit will be fully operational starting on June 26 with the opening of Applebee's. A phased approach, IHOP opened to the public on May 29. TSFR Executive Chairman Mark Schostak made the announcement.
Located inside the Millender Center across from the Renaissance Center, the 11,939-square-foot co-branded Applebee's Grill and Bar/IHOP concept is the only one of its kind that is unique to the Detroit market and features current and progressive design, fulfilling a multi-dimensional purpose for serving many guests, including hotel patrons, the morning business community, lunch and after work crowds, group outings and families. The 300-seat restaurant will feature several guest-favorite menu items from both Applebee's and IHOP, including Original Buttermilk Pancakes, French Toast, Oriental Chicken Salad, Quesadilla Burger, Fiesta Lime Chicken and Applebee's Riblets, along with a barista coffee bar. The Applebee's/IHOP co-branded restaurant has created 120 jobs for local residents.
"The journey of bringing the only Applebee's Grill and Bar/IHOP concept to life is a testament to TSFR's reputation for leading the way in the restaurant industry with innovative dining concepts," said Schostak. "By combining these two iconic and complementary brands, we have created a truly welcoming, family-friendly neighborhood restaurant that will further elevate the dining options within the City of Detroit. As we look toward the future, TSFR remains committed to the City of Detroit and Michigan as we strategically continue our growth."
Plans for an official grand opening celebration are underway and will be announced at a later date.