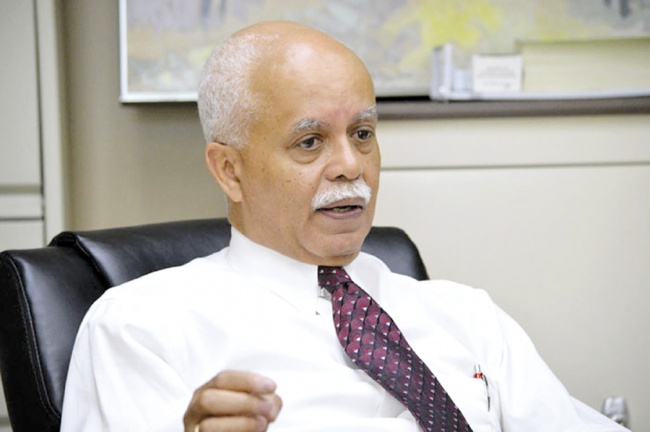 Citing her unparalleled courtroom experience fighting on behalf of Detroiters, Wayne County Executive Warren Evans endorsed Dana Nessel for Michigan Attorney General, her campaign announced.
Evans, an attorney, has deep roots in the Detroit community. His grandfather, Albert B. Cleage Sr., helped to found Dunbar Hospital in 1918, one of the city's first black health care institutions. He is serving his first term as Wayne County Executive and has also served as Chief of the Detroit Police Department and as Wayne County Sheriff. Among his signature initiatives are the creation of the Wayne County Department of Community Justice, which Evans created and led from 1992-1997.
"Every person in Michigan deserves the protection and advocacy the office of attorney general can provide, but for too long, the AG has only been concerned about special interests who profit off the backs of community members," Nessel said. "On issues as basic as consumer protection, safeguarding our seniors, and protecting the environment, the office of Michigan Attorney General has been largely absent in proactively working to protect the communities who need support the most."
"It's time we stopped allowing things to happen here that we wouldn't stand for in other communities and that can only happen by returning a true people's lawyer back to the AG's office. As someone who both works and lives in Wayne County, I am honored to have earned the trust and the endorsement of Warren Evans, and I accept the responsibility of working hand in hand with him to make certain the people of Wayne County are no longer an afterthought in Lansing, but a priority."


Nessel, a noted civil rights attorney and former Wayne County Assistant Prosecutor, is the Michigan Democratic Party's endorsed candidate for attorney general. She's earned the endorsement of a broad coalition of community leaders, elected officials, advocacy organizations and labor unions, including the Democratic Attorneys General Association, Michigan Association for Justice, the Michigan Education Association, the Sierra Club Michigan Chapter and Planned Parenthood Advocates of Michigan.
Nessel is a graduate of the University of Michigan and Wayne State University Law School. She was most recently managing partner of Nessel & Kessel Law, located in Detroit, and has nearly 25 years of legal experience. In 2012, she spearheaded the precedent-setting case, DeBoer v. Snyder, which challenged bans on adoption and marriage for same-sex couples in Michigan.