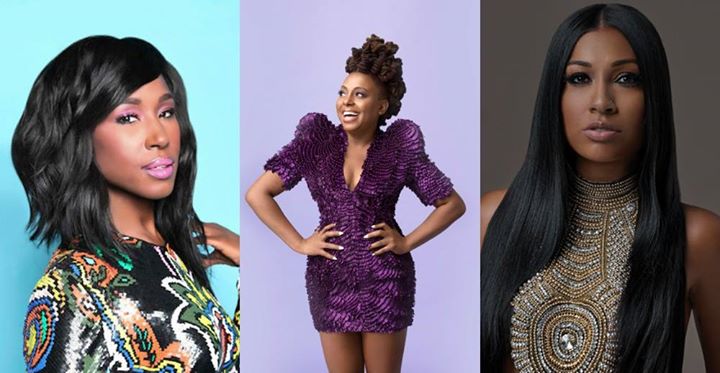 The Powerhouse known as Ledisi is blessing Detroit with her voice yet again and this time she promises to move your soul with the triple threat of herself, Tweet and Melanie Fiona with her "Let Love Rule" Tour schedule for Detroit on Thursday, June 7th at Motor City Casino Sound Board.
City.Life.Style: What inspired your recent project, "Let Love Rule?" What's the vibe behind it?
Ledisi: "Let love rule I started it on my trip to Jamaica, the title track came from seeing the ocean, the sky, and lushness of the land and reflecting on how it's so peaceful and the vibrations of the culture. From that place, I just wanted some light because 2016 was pretty dark with a transition of people, politics and cultural shifts happening. So "Let Love Rule" was an album where I can express my anger and frustration but also looking for the desire of just having peace. I wanted to be a peacemaker on this project and express my need for peace, not only in the world but in my own life and also wanting to express the desire for real love and having meaningful relationships.
City.Life.Style: What inspired the collaboration with Melanie Fiona and Tweet for the "Let Love Rule" Tour?
Ledisi: My management brought the idea to me, and I love Melanie Fiona's voice along with Tweet mixing up the quartet with the soul, I thought it would be a great match. I also think it's awesome to see women get together, not competing and just doing what they do because it adds to the whole energy of the show.
City.Life.Style: On the audience's response to an all-female line-up, Ledisi says it's all good and no drama!
Ledisi: So far the response has been excellent, and we all get along, and there's no drama. We do our thing and support each other. I think more women need to see that because it's hard to get all female shows, I wanted to show we can do a show and get along. It's so playful; sometimes during sound check, I will throw a shoe at Tweet because she's singing so good. And then there's Melonie who just memorizes you with just her voice and guitar. It's just amazing to see these women do their thing.
City.Life.Style: What can the audience expect from the performances?
Ledisi: Some great good old fashion soul singing. It just doesn't get any better than that, and I think it's so good that the performances are coming from women to talk about all things love, pain and the joy of everything. Each one of us has our own style of singing, and we're going to wear you out in a good way.
"Let Love Rule" Tour is Thursday, June 7th at Motor City Casino Sound Board. For more info and to purchase ticket CLICK HERE.