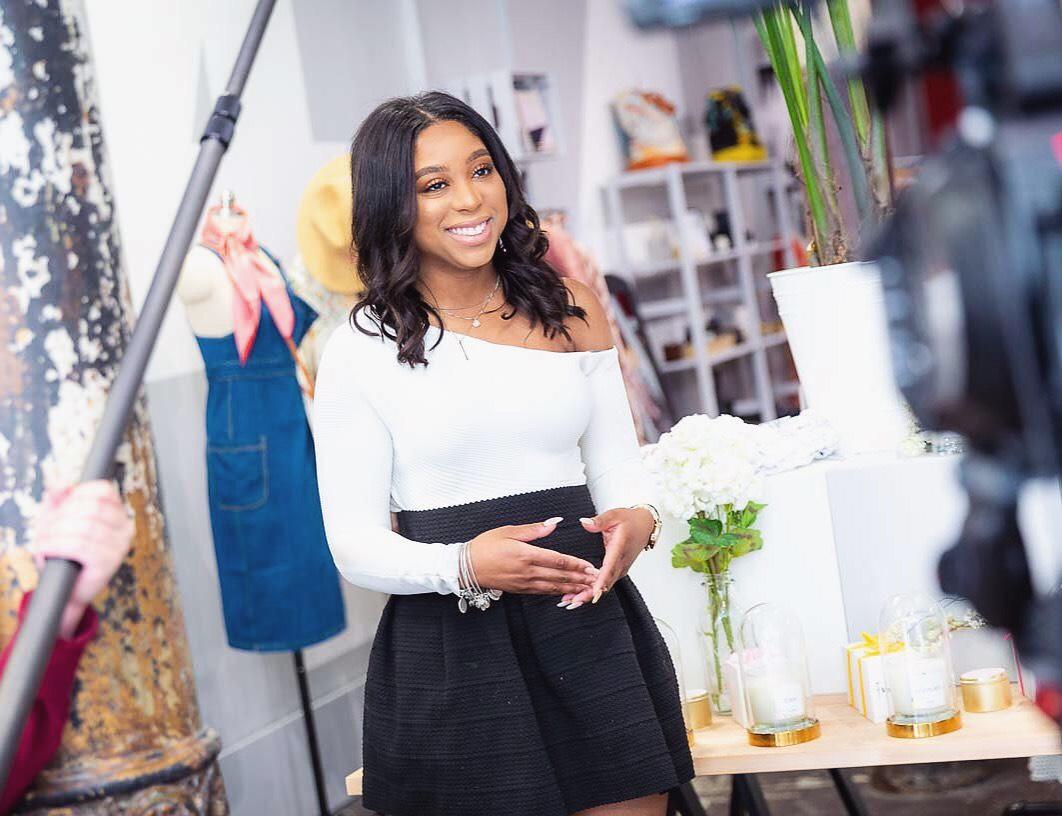 When Arielle Martin is not selling a home, she is selling products that will make your home leave a lasting impression on whoever enters it. The 23-year-old real estate agent is also the creator and owner of Front and Scenter luxury candles and handmade fragrances, which specializes in coconut-soy wax candles and room/linen sprays. Martin started her candle business in December 2017 and the flame has been burning hot ever since.
"It was just one of those things where I kind of got sick of going to different stores and wanting to mix and match how different things worked," said Martin, who was particular on the scent you wanted for her home. "I could never find what I was looking for and I'm one of those people where, if I want something done a certain way, I'll do it myself."
The idea to make her own candles started off as just a project for Martin. But they were garnering interest from family and friends, so, she decided to market and sell them. Martin graduated from Wayne State University in 2016 with a degree in business administration with a concentration in finance, so, she had the credentials to be able to run a business.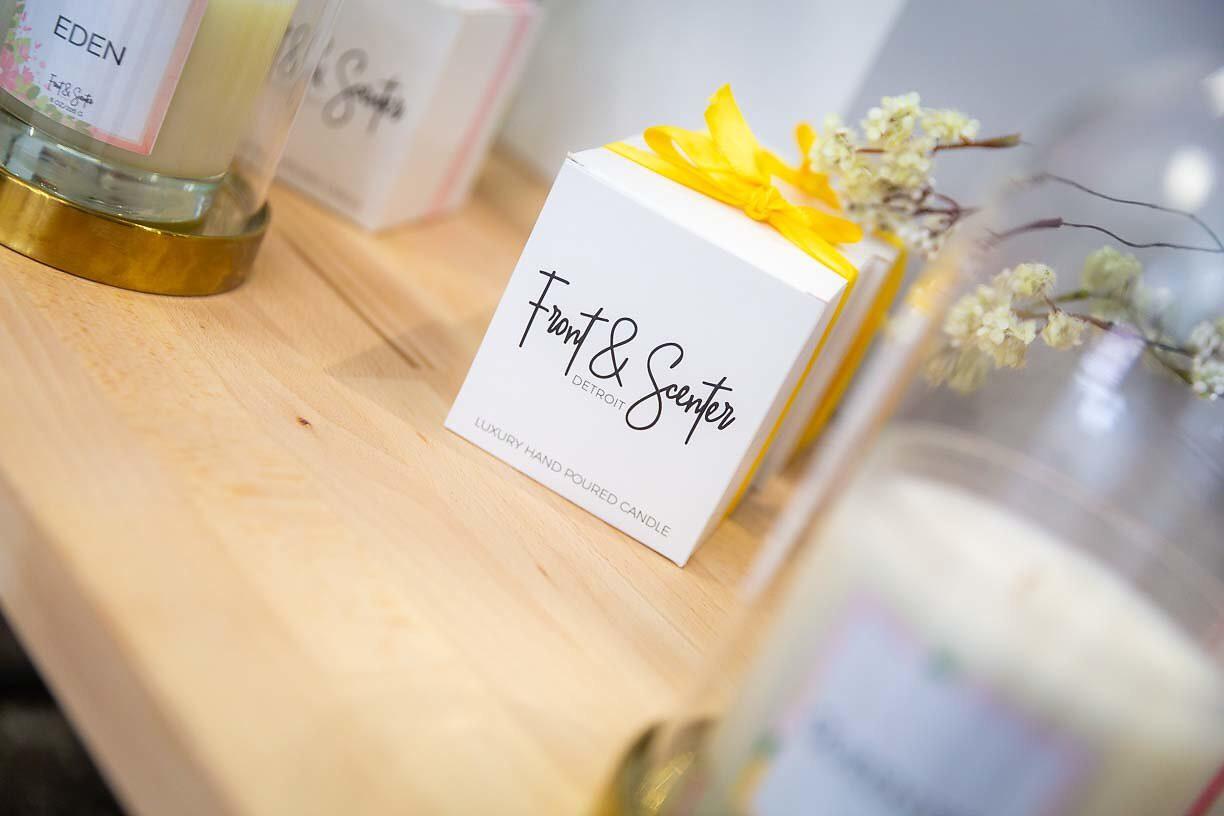 Something that started off as an idea in Martin's kitchen, turned into Front and Scenter being one of the more sought-after candle products in Detroit. Front and Scenter currently offers six candle and room spray scents, from "Baection" and "Queen Bee", to "Prince Charming" for the guys. The candles are eco-friendly, with a 100 percent cotton wick and come in regular 8-ounce or 4-ounce travel-size jars reusable jars. The sprays are made of perfume grade oils, making it safe for skin contact. All the fragrances are curated and hand-poured by Martin.
"I wanted Front and Scenter to be something where, when you walked into my house, you go, 'I'm in Arielle's house' because it smells very distinct to me and how I am," Martin said. "The scents are driven around things that I like, but at the same time, still neutral. They are scents that you can't really find anywhere else, but at the same time, they're potent and smell really good."
"In everything that I do, I try and be at the forefront. I try and make sure that certain things standout and that's where the quality of everything comes together. I kind of felt Front and Scenter was a brand name that would support the vision that I have."
Martin's day job is selling homes to buyers in the metro Detroit area. It is her passion and she is not letting it take a backseat to her candle business. In fact, she has found a way to make the two work as a team, providing her clients with a Front and Scenter candle once they have found a home to settle in.
"Real estate is still my passion," said Martin. "I really enjoy bringing people back down into the city and kind of being that matchmaker for people and their home. Everyone likes candles as well, which kind of brings that coziness to the home, no matter how big or how small. And when you have that sensory experience, it definitely allows you to feel like you're at home. The two kind of marry each other; once they purchase that house, they can light one of my candles."
Martin is currently selling her candles and sprays out of the 1441 Woodward Collection as part of the Downtown Detroit Markets. She heard about the opportunity through a friend, Tee Capel, who is selling her Fly Behavior brand of clothing, along with a number of other brands at the retail incubator. Martin admits that she was a little nervous about the opportunity, since her business is fairly new, but the possibility of being front and center on the ever-busy Woodward corridor is one she could not pass up. She will be there through August 31.
"Everything has been a smooth transition here and I've enjoyed it so far," she said. "I definitely think this will take my brand to the next level and I always want to make sure I maintain the quality and integrity of the products that I put out, no matter how big the order is. Being on Woodward will help make Front and Scenter a household name, which is something that I want to be able to do and eventually be able to have my product in major stores."

Photographs by Bruce Turner. Instagram: bruceturnerphotography