He once said, "I issue a warning to all those pushers, to all rip-off artists, to all muggers; it's time to leave Detroit; hit Eight Mile. And I don't give a damn if they are black or white, or if they wear Superfly suits or blue uniforms with silver badges. Hit the road."
Those were the words of former Mayor of Detroit Coleman Alexander Young during his inaugural address January 2, 1974. For the next 20 years, Detroiters and anyone else who was around to listen to him, heard phrases very similar to that uttered from his mouth. He was outspoken, brazen, and unapologetically black. If he had a stance or opinion on it – from racism, race relations, politics, and the media – he spoke his mind.
Young was a polarizing figure as Mayor of Detroit. He had his enemies and those that felt he was the reason for Detroit's downfall in the 70s, 80, and early 90s, but he reigned as Mayor of Detroit from 1974-1994 because he loved his people. And they loved him back. He was the people's mayor.
Born May 24, 1918 in Tuscaloosa, Alabama to barber William Coleman Young and school teacher Ida Reese Jones Young, the Young family dealt with harassment from the Ku Klux Klan and moved to Detroit in the summer of 1923. They settled in Detroit Black Bottom neighborhood, which was predominantly black, and full of opportunity. Young's father owned a dry cleaning and tailor shop in Black Bottom.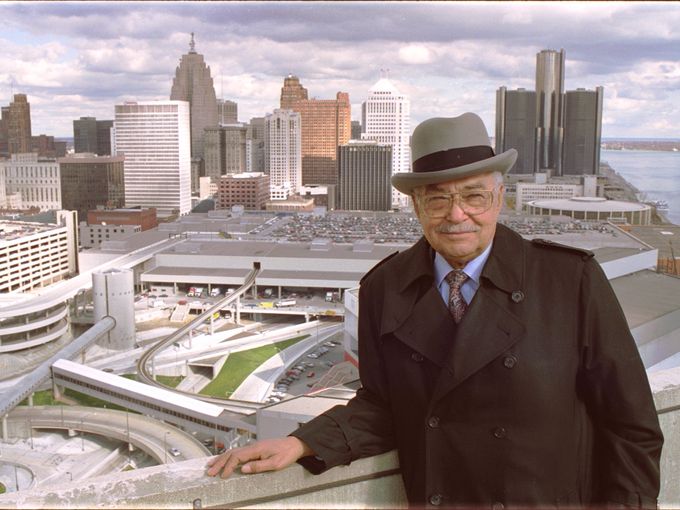 Young attended Miller Intermediate School and Eastern High School, which were both in the Black Bottom area. He attempted to enroll in De La Salle High School, which was then on the city's east side near the city airport that is ironically named after him now. But once the priest found out he was a black, he was denied enrollment.
"A brother in the order asked if I was Hawaiian. I told him, 'No, brother, I'm colored.' He tore up the application form right in front of my nose. I'll never forget. It was my first real jolt about what it means to be black. That was the end of me and the Catholic church," Young once said.
When he was 13, he was not allowed to take the Boblo Boat to Boblo Island amusement park with his classmates because he was black.
In 1935, Young graduated from Eastern High at the age of 17. He was one of the few black graduates in his class. He graduated with honors and was offered a scholarship application to the University of Michigan. But his high school would not supply him with financial aid and he was denied entry into college. Racism had tried to deny him opportunity all of his childhood, which is why he fought so hard against it as an adult.
After high school, he joined an apprentice school for electricians through Ford Motor Company. He worked on the assembly line for Ford and quickly became involved in underground labor. He was quickly baptized in the labor movement at Ford, where the fledgling UAW and CIO were trying to organize worker activities. After several run-ins with company management, Young was fired from the company after a bloody dispute with a foreman. He also worked for the U.S. Postal Service and at local steel mills.
In 1942, Young was drafted into the U.S. Army, serving as an infantry second lieutenant before switching to the Army Air Forces and training with the Tuskegee Airmen, the all-black fighter pilot group that achieved a distinguished combat record in the war. Always known as a leader, outspoken, and a radical, Young often spoke out on and protested unfair practices in the Army. In 1945, Young was discharged as a second lieutenant.
Back home in Detroit, Young won election on the UAW-dominated Wayne County CIO Council, becoming its first black official in 1947. The council protested segregation in Detroit's restaurants, plants, neighborhoods and baseball team, since the Tigers were one of the last major league teams to sign a black player.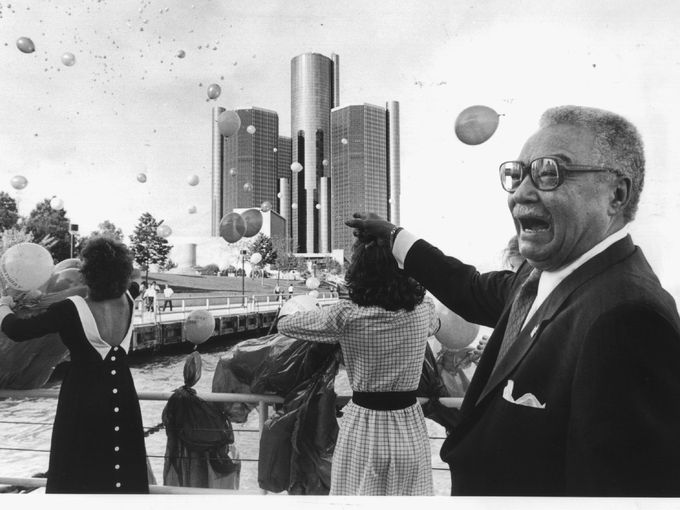 Considered too radical by labor and management, it was difficult for Young to find work in the 1950s. So, he found himself working odd jobs, such as selling insurance, driving a cab, and painting. But his interest in politics persisted. Having built a rapport with black Detroiters, especially within the auto industry, Young decided to run for public office. In 1962, he ran for the Michigan House of Representatives, but lost by a slim margin. In 1964, he was successful in his Michigan State Senate bid.
Ten years in Lansing as a Senator and Young's political ascendancy paralleled Detroit's growing black population. After the 1967 riot, which accelerated the white exodus from the city, it became obvious that Detroit would soon elect its first black mayor. Young made sure it was him. In 1974, Young defeated former Police Commissioner John F. Nichols to become the first black mayor of Detroit. Winning the black vote in the city, which was roughly just under 50 percent, he promised a better future for black people in the city. He was their savior.
Detroit staged a grand inauguration for its first black mayor, which lasted all of three days. A popular and streetwise politician, Mr. Young became a hero to black voters who saw his victory as a sign of their growing power in local government.
For the next 20 years, Young was the Mayor of Detroit. He is the only mayor to serve five consecutive terms in Detroit. As the city's population became predominantly black, Young became popular and popular and the term "mayor for life" was placed on him.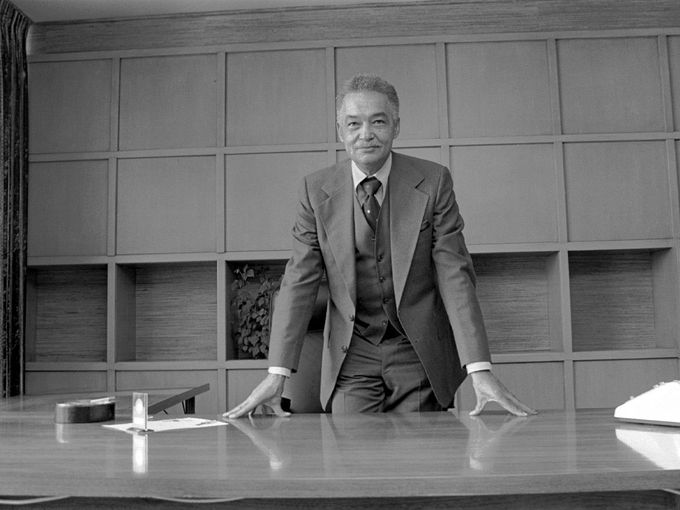 There were good times when Young held office as Detroit's mayor: The Renaissance Center, Joe Louis Arena, city mass transit system improvements, Hart Plaza, the Detroit People Mover, abolishing STRESS (Stop the Robberies, Enjoy Safe Streets), the undercover police decoy squad that killed 17 black men, many of them under questionable circumstances, and giving blacks equal opportunity when it came to government jobs.
Then there were the bad times: the high murder rates, including a record 714 in 1974, the demise of the automobile industry in which Detroit made its name, the high unemployment rate, the removal of thousands of citizens from the Poletown neighborhood to make way for the Detroit/Hamtramck Assembly plant, and the population decline.
Young's tenure as mayor was controversial from beginning to end. His combativeness on race endeared him to blacks but turned off many whites, some of whom accused Young of racism himself, especially when he scorned political challengers as "Uncle Toms."
He was a big daddy, a black Santa Clause, a popular streetwise politician, and a hero to the people of Detroit. He was all for his people and never changed who he was to make anyone else feel comfortable.
On November 29, 1997, Young passed away of respiratory failure at Sinai Hospital in Detroit. He was 79. He was buried at Elmwood Cemetery. In his honor, a number of buildings were named after him, including the City-County Building, Detroit City Airport, a recreation center, a school, and more.
He once said, "I suppose I'd like to be remembered as the mayor who served in a period of ongoing crisis and took some important steps to keep the city together, but left office with his work incomplete."
About Post Author