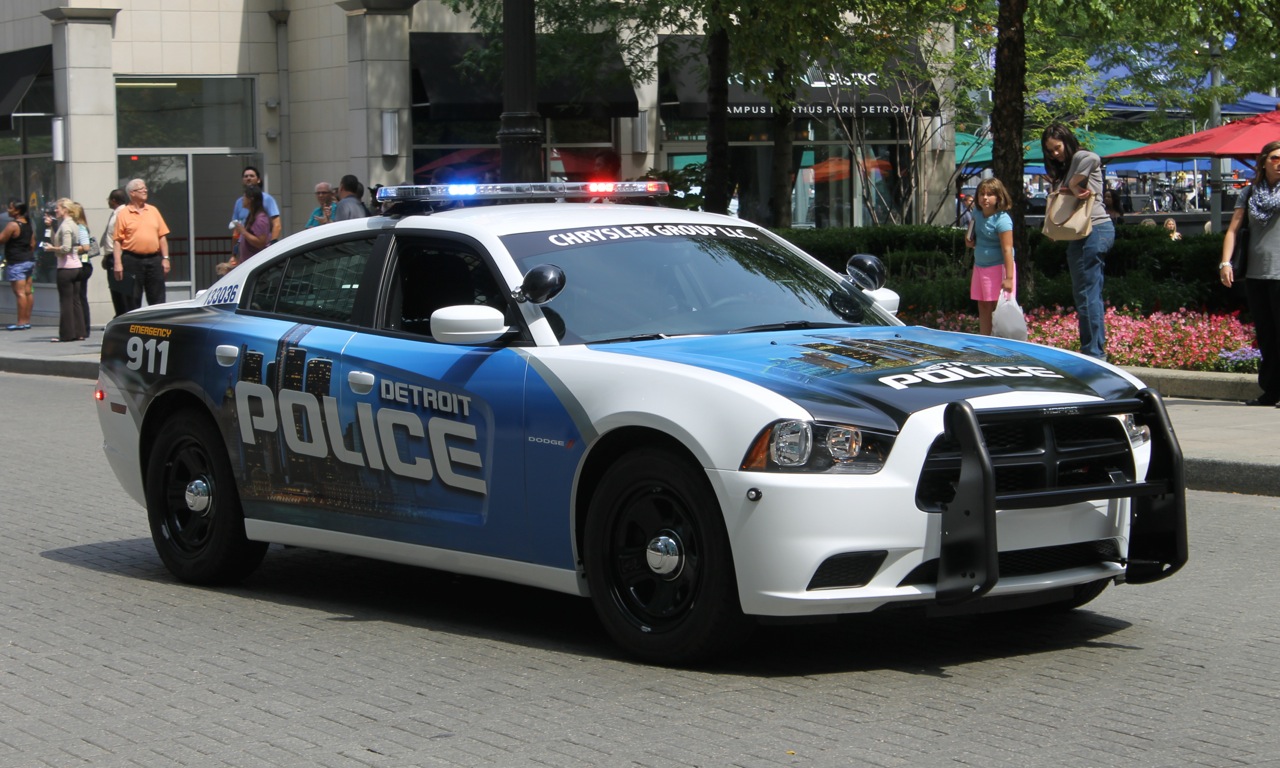 Former Detroit Police Department officer of 20 years John Bennett did not hold back his assessment of current female DPD officers, taking to Facebook to bash the women as "acting like and dressing like hookers." Bennett's rant started off with his displeasure of current officers disrespecting the uniform but turned into an attack of women wearing the badge. Singling them out, like an old man who can not get a date, complaining about how long their hair is, and how they were too revealing on social media. Bennett appeared to have called the female officers by another name that starts with an H but edited the post. He was not quick enough because the original post was screenshot by someone.
"I can understand that Mr. Bennett may feel that certain officer standards are not being presently reflected in the public posts of some few female Detroit Police Officers," said Rev. Horace L. Sheffield III in a statement condemning Bennett's statement. "But to sink to such a low standard of published repugnant misrepresentation and immoral mischaracterization of only, by the way, a few female officers, warrants this community's widespread condemnation of Bennett and our defense of the reputation of our DPD officers. And all of this from a law enforcement officer with the Wayne County Sheriffs."
"I also call on the repudiation of John Bennett's comments by the Chief and the officers of the Detroit Police Department, by the family members, spouses, and friends of those he so vulgarly mischaracterized, and by all conscionable citizens who should be appalled by such labels and references being used to make Detroit Finest appear to be among Detroit's worst. In my humble estimation, John Bennett should be more concerned about what comes out of his mouth, than how some female DPD officer decides to dress when they are off duty."
Bennett's original Facebook post that has since been edited. The post is still live on Facebook. It is one thing to want your peers to respect your profession but to degrade women by calling them out of their names is not protecting and serving in a way you would think a man of the badge should.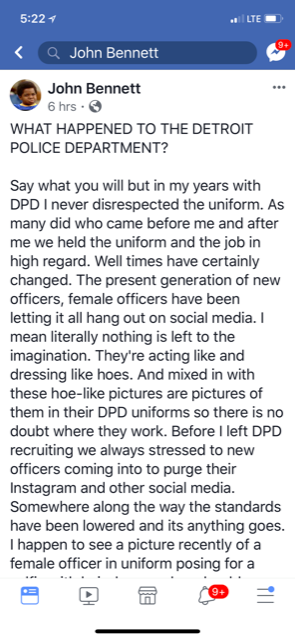 JOHN BENNETT BASHES FEMALE DPD OFFICERS AS HOES